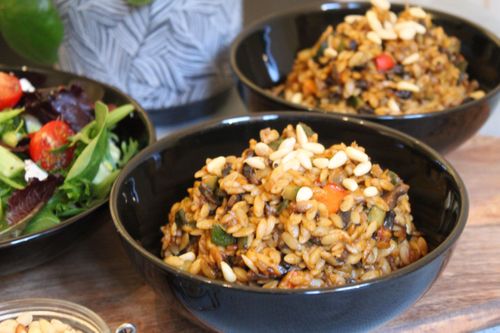 Veggie orzo bake - Yiouvetsi
main
This is my take on a Greek recipe called *Yiouvetsi*. Traditionally is made with chicken, lamb or beef but this vegan version is anything but tasteless!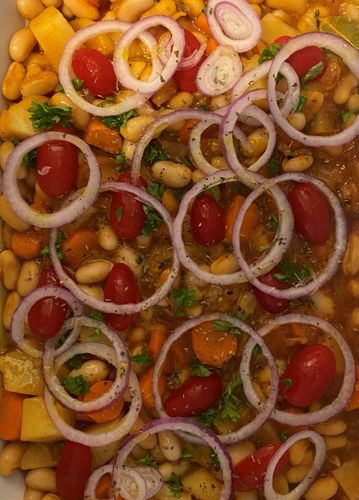 Oven baked beans
main
Beans are a staple pantry ingredient and with this recipe I can assure you that you are going to love them even if you are not a fan.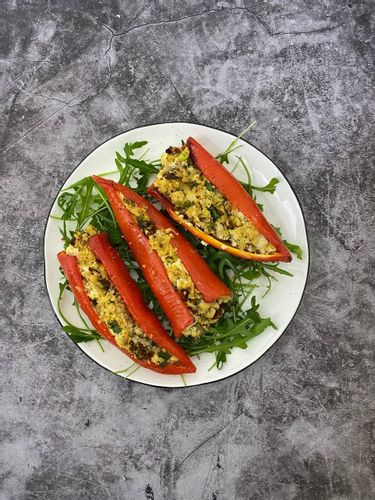 Garlicy stuffed peppers
side
These peppers are extremely delicious, you can serve them with a fresh salad and bread as a complete meal or as a side dish. The stuffing can be prepared up to a day before and be kept in the fridge.