Courgette rolls
Delicious courgette rolls with ricotta style cheese and tomato sauce!
Vegan, nut free, gluten free | Serves 3 | MAIN
Ingredients:
2 large courgettes (zucchini), around 700g
3 tablespoons
Salt and pepper
300ml tomato sauce (passata)
50g grated cheese (I used Violife)
For the tofu ricotta:
300g firm tofu (I used Tofoo)
100g cream cheese
2 garlic cloves
1 tablespoon of olive oil
1/2 teaspoon of oregano, dried parsley
10 basil leaves, finely sliced
Pinch of salt and pepper
Steps: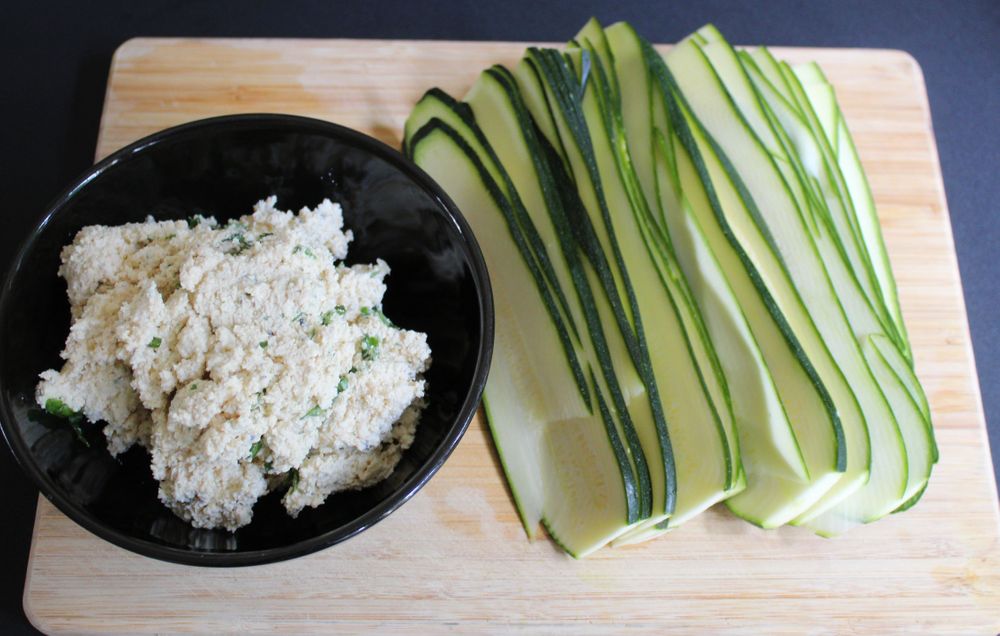 1.In a food processor add all the tofu ricotta ingredients except from the basil leaves and pulse until you get a smooth paste.
2.Add the tofu mixture in a bowl, all the basil leaves, combine and refrigerate.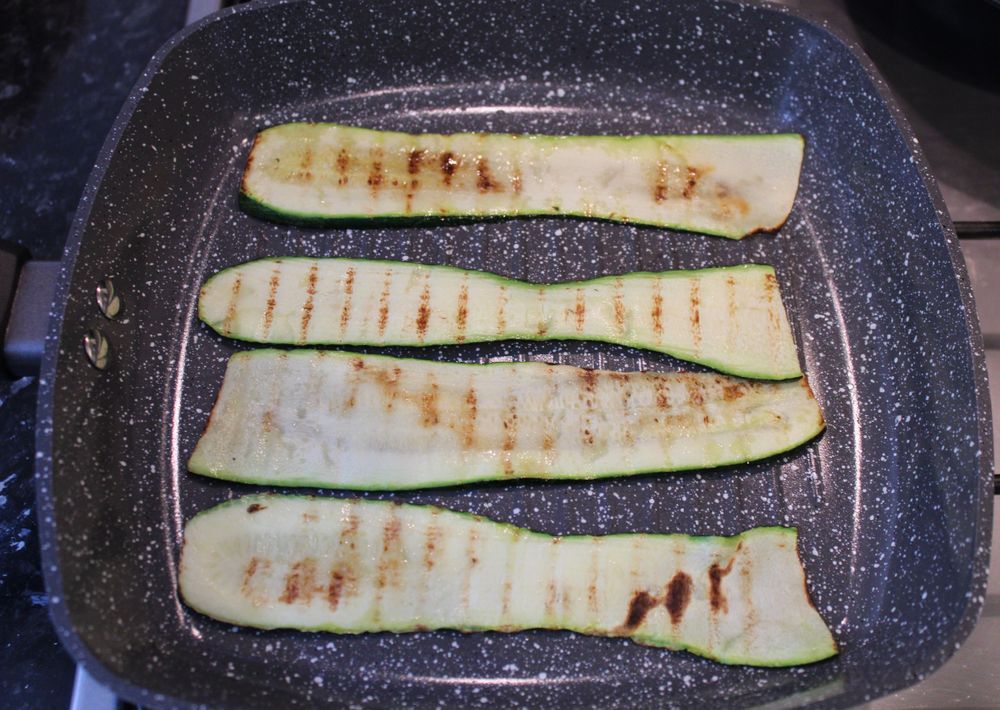 3.Remove the edges from the courgettes and slice lengthways using a peeler, a mandolin or a knife.
4.In a griddle pan on a medium heat, add a splash of olive oil and place few courgette slices one next to the other.
5.Cook for a couple of minutes on each side.
6.Remove from the pan, season with some salt and continue cooking the courgettes few of them at a time adding splashes of oil as you go alone.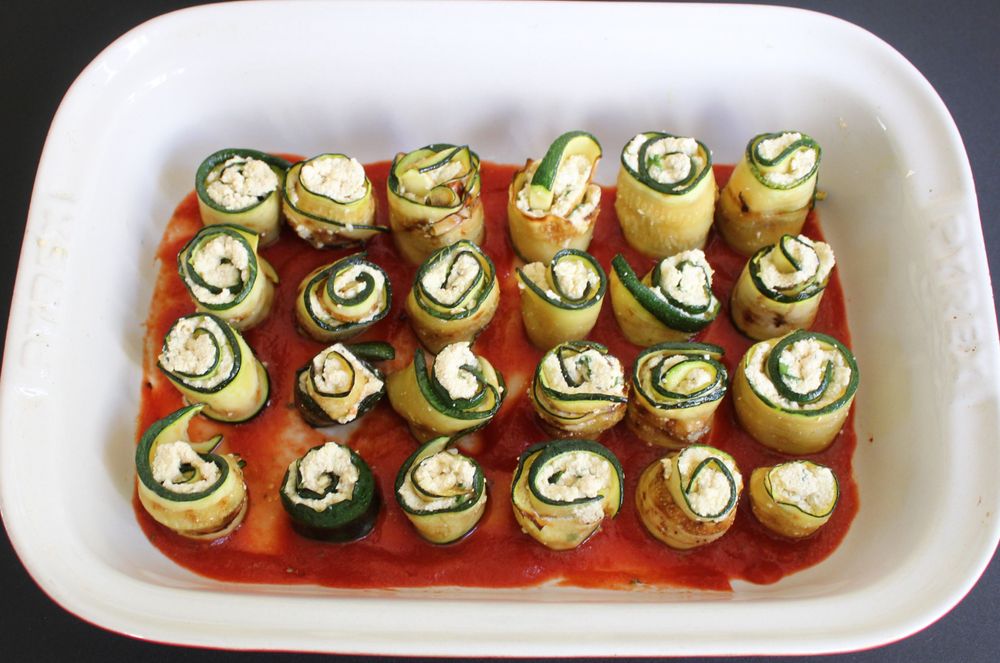 7.Preheat your oven to 180°C.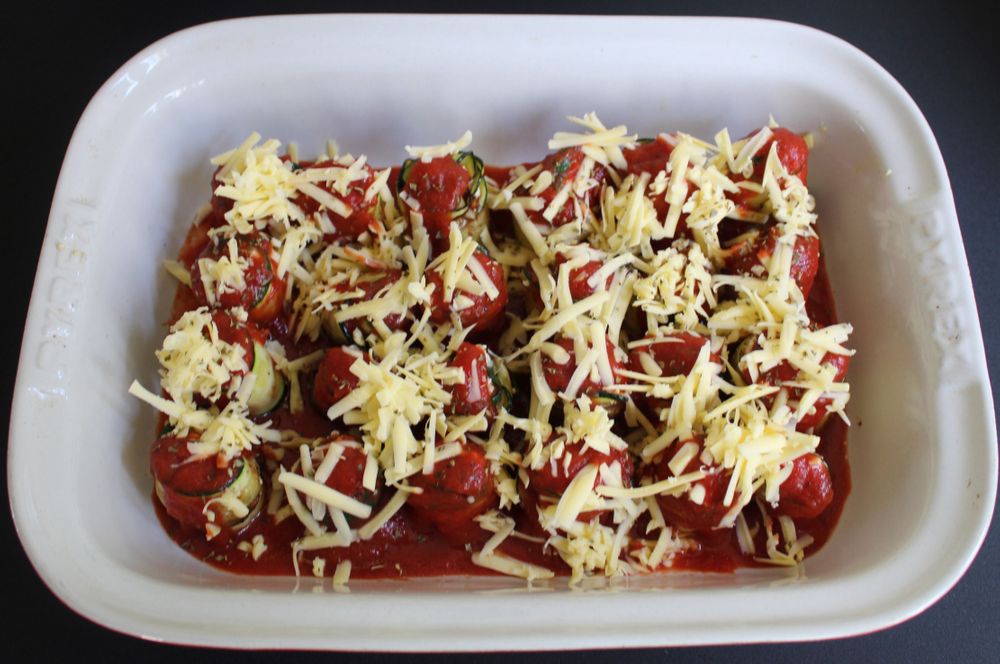 8.In a baking tray (25x34cm), add 100ml of the tomato sauce and spread around.
9.Take one by one the courgette slices and add some of the tofu ricotta, roll and place of the tomato sauce. If you have slice that are not whole, combine 2 small ones together.
10.Continue until you have used all the tofu ricotta and courgette.
11.Add the remaining tomato sauce on top of the rolls and then add the cheese.
12.Bake for 20 minute and serve with salad and bread.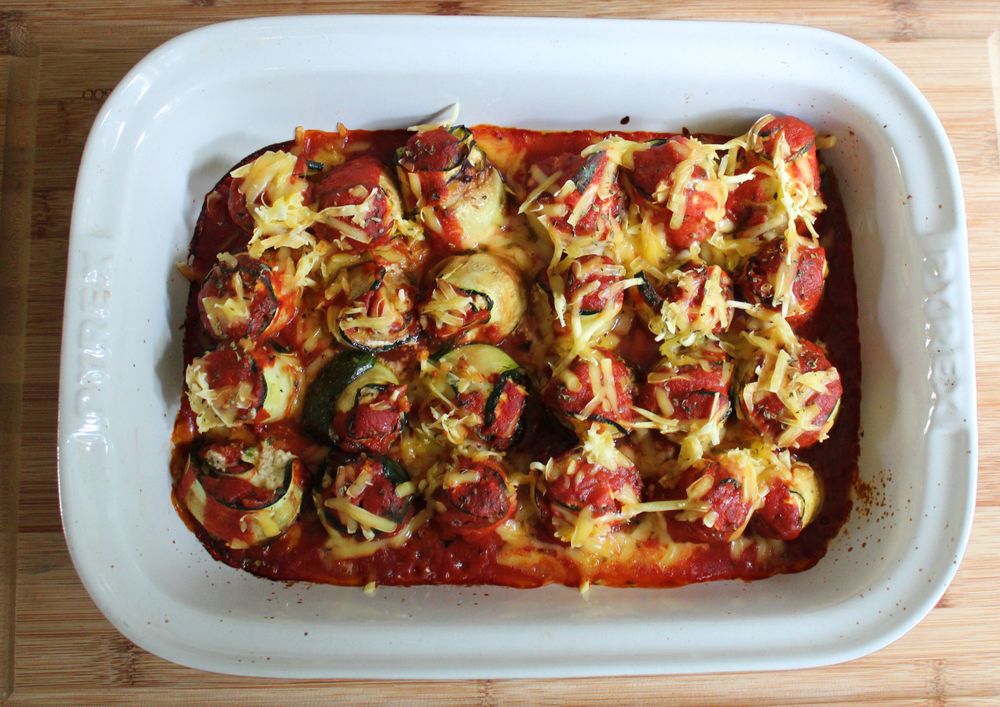 Happy cooking everyone!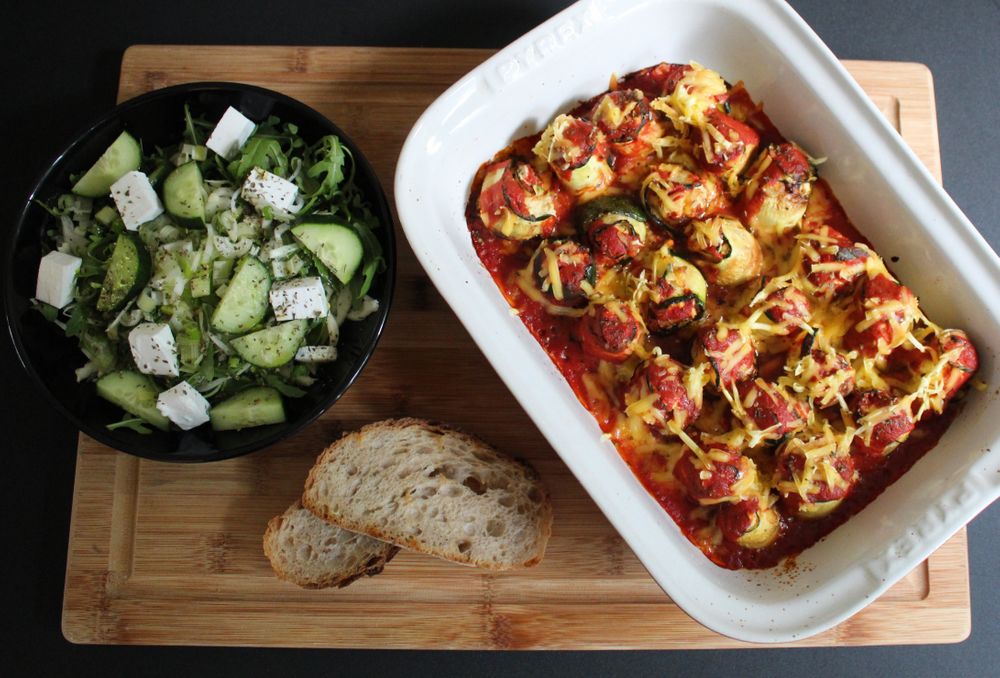 Did you try this recipe?
Let us know how it went, comment below and share a picture on Instagram or Twitter with the hashtag #natliciousfood
*Disclosure
Feel free to support me on Patreon!
Some of the above links are affiliate links, meaning at no additional cost to you, I may earn commission when you click through and make a purchase.