Sticky and garlicky potatoes with cashew cream
Sticky and garlicky potatoes with cashew cream
These sticky and garlicky potatoes are so delicious and easy to make. You only need a baking tray and few staple ingredients!
Vegan, gluten free, soy free | Serves 2 | SIDE
Ingredients:
500g baby potatoes, thoroughly washed and cut in half
2 tablespoons of olive oil
Handful of fresh parsley to serve
Potato dressing:
2 tablespoons of olive oil
Juice of 1/2 lemon
Juice of 1/2 orange
2 cloves of garlic, crushed
1/2 teaspoon of each Dijon mustard, maple syrup, oregano
Salt and pepper
For the cashew cream:
100g raw cashews
100ml water
1/2 clove of garlic
Juice of 1/2 lemon
Pinch of salt
Steps:
1.Add the raw cashews in a bowl and cover with boiling water for at least 30 minutes. Alternatively, you can soak them the night before.
2.Drain and rinse the cashews and add them in a blender with the remaining ingredients.
3.Pulse until you get a creamy consistency. Check the seasoning and refrigerate.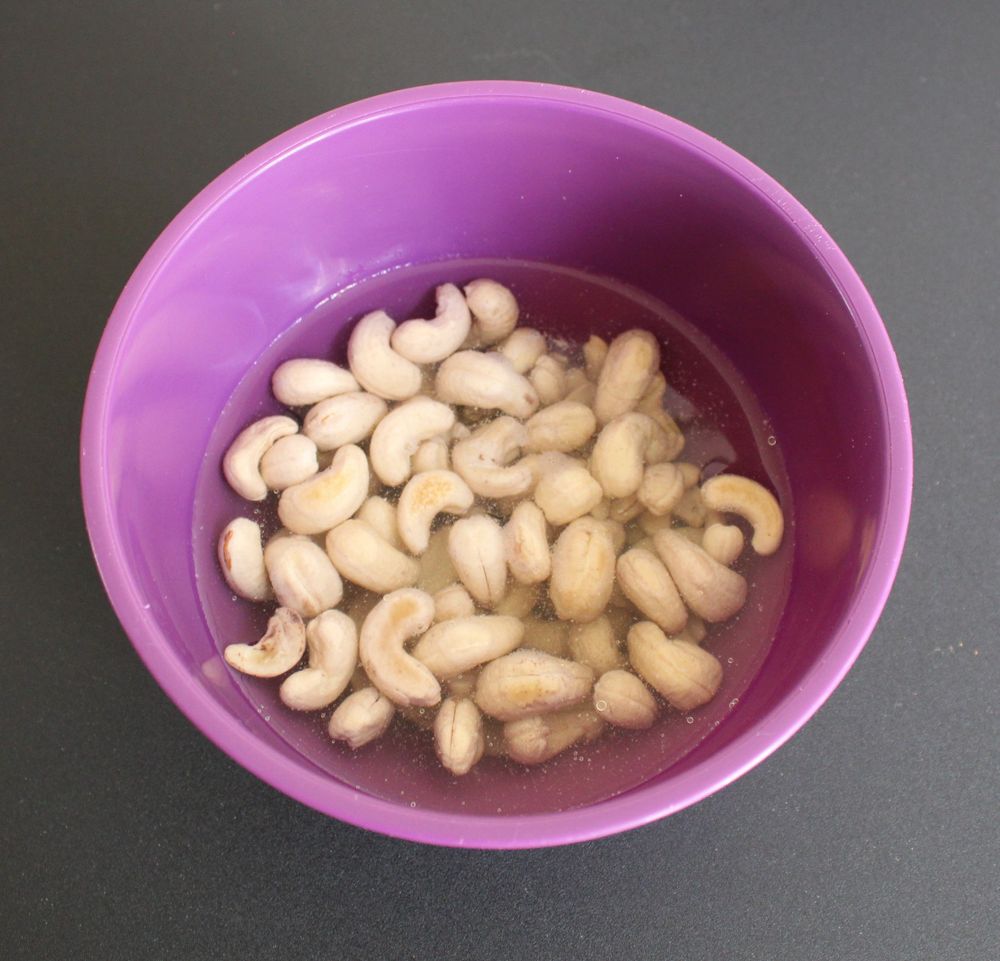 4.Preheat your oven to 180°C.
5.Add the potatoes with 2 tablespoons of olive oil in a baking tray and lots of salt. Bake for 40 minutes.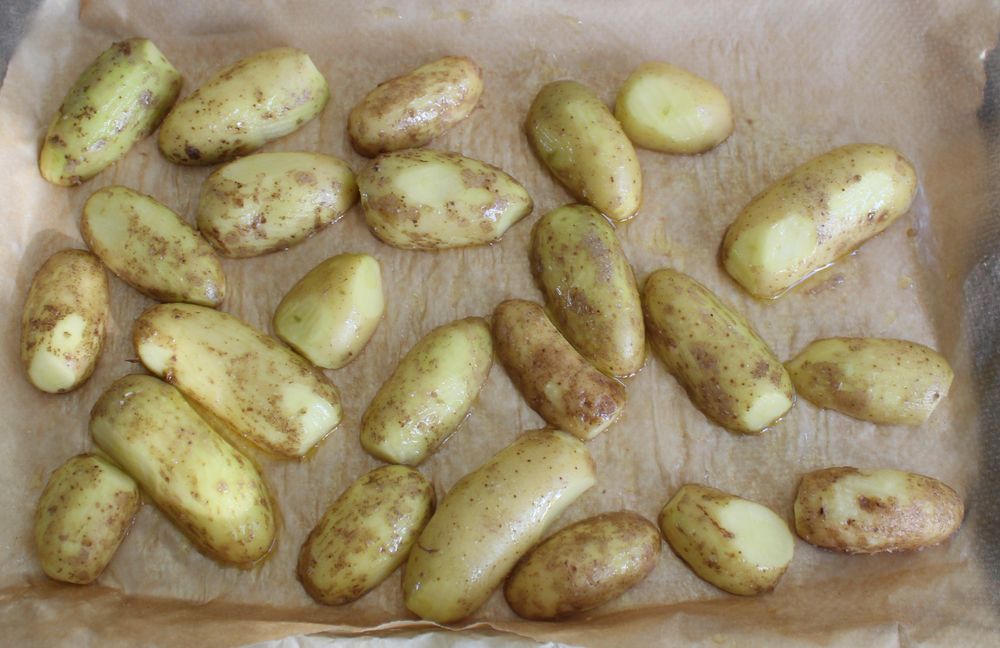 6.While the potatoes are in the oven, prepare the potato dressing by mixing all the ingredients in a jar or bowl and put in the fridge.
7.After 40 minutes the potatoes will look like this.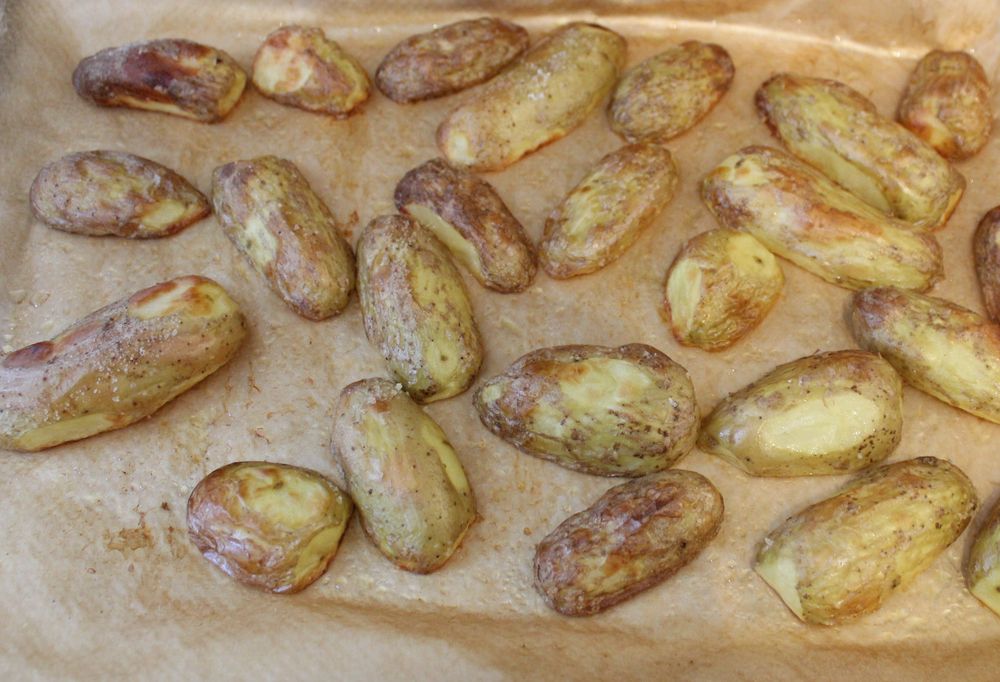 8.Add the potato dressing and bake for additional 15 minutes.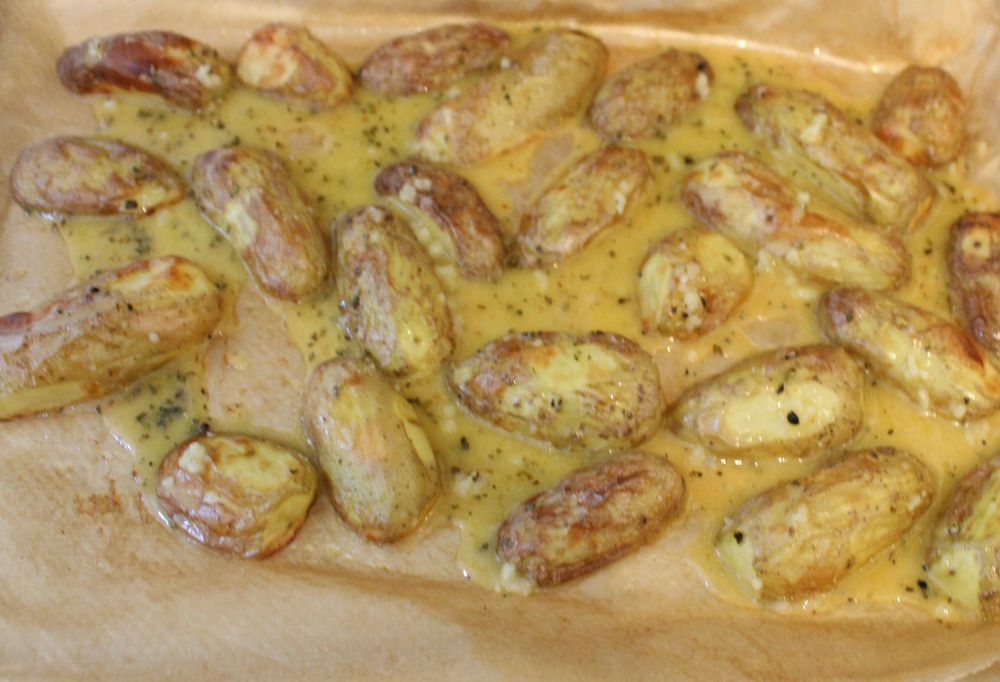 9.Serve with the cashew cream and some fresh parsley.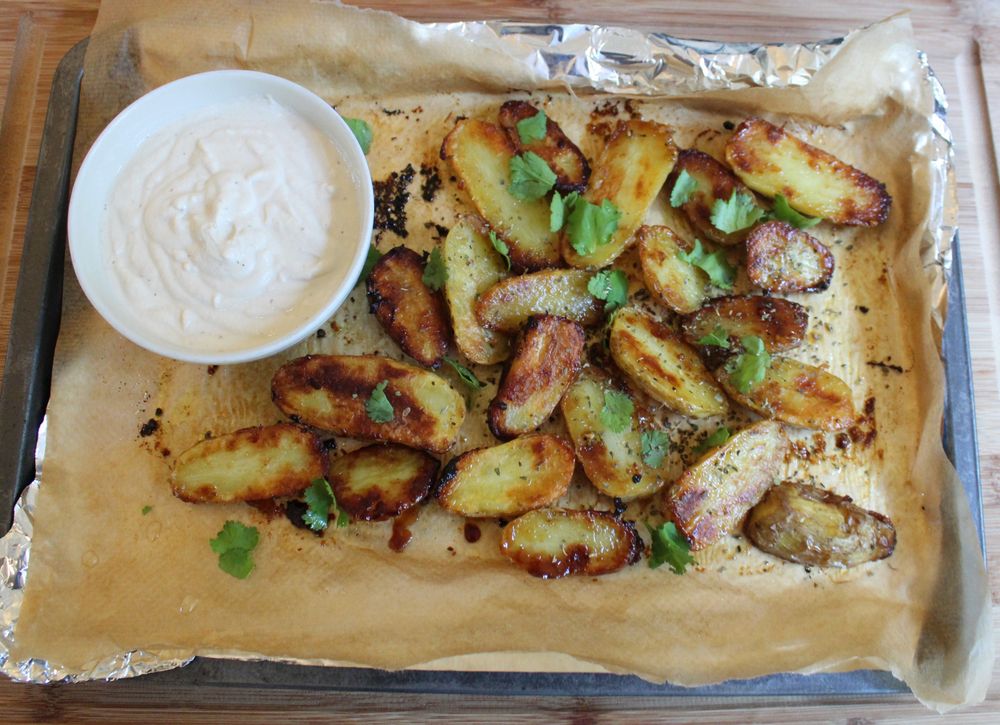 If you are using other type of potatoes cut them in smaller pieces, otherwise you might need to increase the cooking time. The cashew cream is a little bit more than needed in this recipe, you can either do half of the dosage or you can store it in the fridge for up to a week. It can be used as a salad dressing or served with nachos!
Happy cooking everyone!
Did you try this recipe?
Let us know how it went, comment below and share a picture on Instagram or Twitter with the hashtag #natliciousfood
*Disclosure
Feel free to support me on Patreon!
Some of the above links are affiliate links, meaning at no additional cost to you, I may earn commission when you click through and make a purchase.