French toast with caramelised bananas
French toast with caramelised bananas
This is the definition of deliciousness! The caramelised bananas work so well with this French toast!
Vegan, nut free | Serves 2 | BRAKFAST
Ingredients:
200ml oat milk (or other milk of choice) -1 teaspoon of vanilla -1 tablespoon of maple syrup -1/2 teaspoon of cinnamon -4 slices of bread -3 tablespoons of butter (2 for the bread, 1 for the bananas) -2 bananas, sliced -1 teaspoon of soft brown sugar
Steps:
1.In a wide bowl, combine the milk, maple syrup, vanilla and cinnamon.
2.Add 1 tablespoon of the butter in a pan, on a medium low heat and melt it.
3.Add one by one the slices in the milk mixture, cover all the sides and add immediately in the pan.
4.Fry for a couple of minutes on each side and continue until you have fried all the slices.
5.Add extra butter as you fry along. Be careful not to burn the butter.
6.Once you finish with the bread, clean the pan with some kitchen paper, add back on a medium heat and add a tablespoon of butter.
7.Melt the butter, add the bananas and sprinkle the sugar on top. Sauté for a minute of each side or until golden.
8.Add the bananas on the bread and serve with maple syrup and powdered sugar.
Enjoy!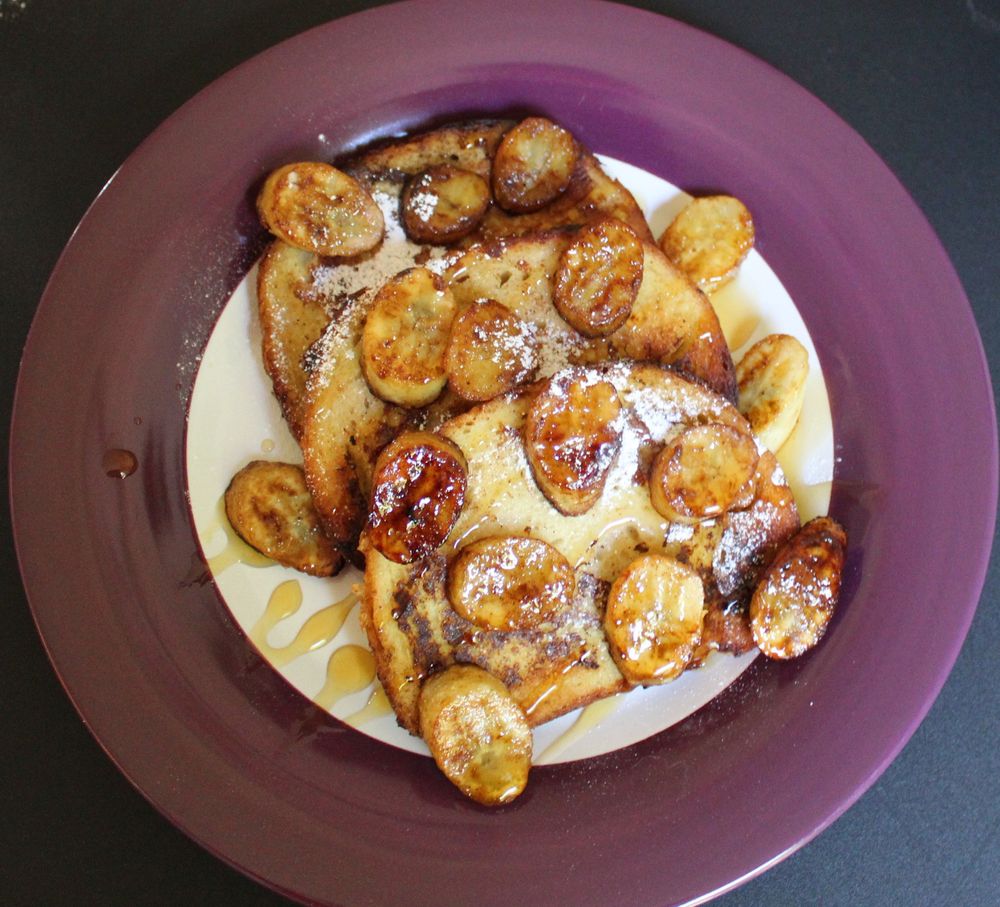 Did you try this recipe?
Let us know how it went, comment below and share a picture on Instagram or Twitter with the hashtag #natliciousfood
*Disclosure
Some of the above links are affiliate links, meaning at no additional cost to you, I may earn commission when you click through and make a purchase.