Souvlaki tofu
Delicious souvlaki with marinated tofu, onions and peppers. Served with tzatziki and pitta bread!
Vegan, nut free, gluten free | Serves 2 | MAIN
Ingredients:
280g of firm tofu, cut in cubes
1 red onion, cut is squares
2 sweet peppers or 1 bell pepper (I used 2 sweet), cut is squares
For the marinade:
5 tablespoons of plain coconut yogurt (I used Alpro)
2 tablespoons of olive oil
2 cloves of garlic, crushed
1 teaspoon of each chili powder, curry powder, oregano, paprika, garlic granules, ground coriander and cumin
1 teaspoon of each Dhow Nature Foods turmeric and Dhow Nature Foods ginger (10% discount code: DHOWLIKENATALI)
Salt and pepper
Steps:
1.In a bowl, add all the marinade ingredients and combine well. Add the tofu and stir to coat it with the yogurt.
2.Refrigerate for a couple of hours or overnight to marinate.
3.Thread the marinated tofu, peppers and onions on 5 skewers, alternating between the tofu and the veggies as you go.
4.Preheat the oven at 180°C.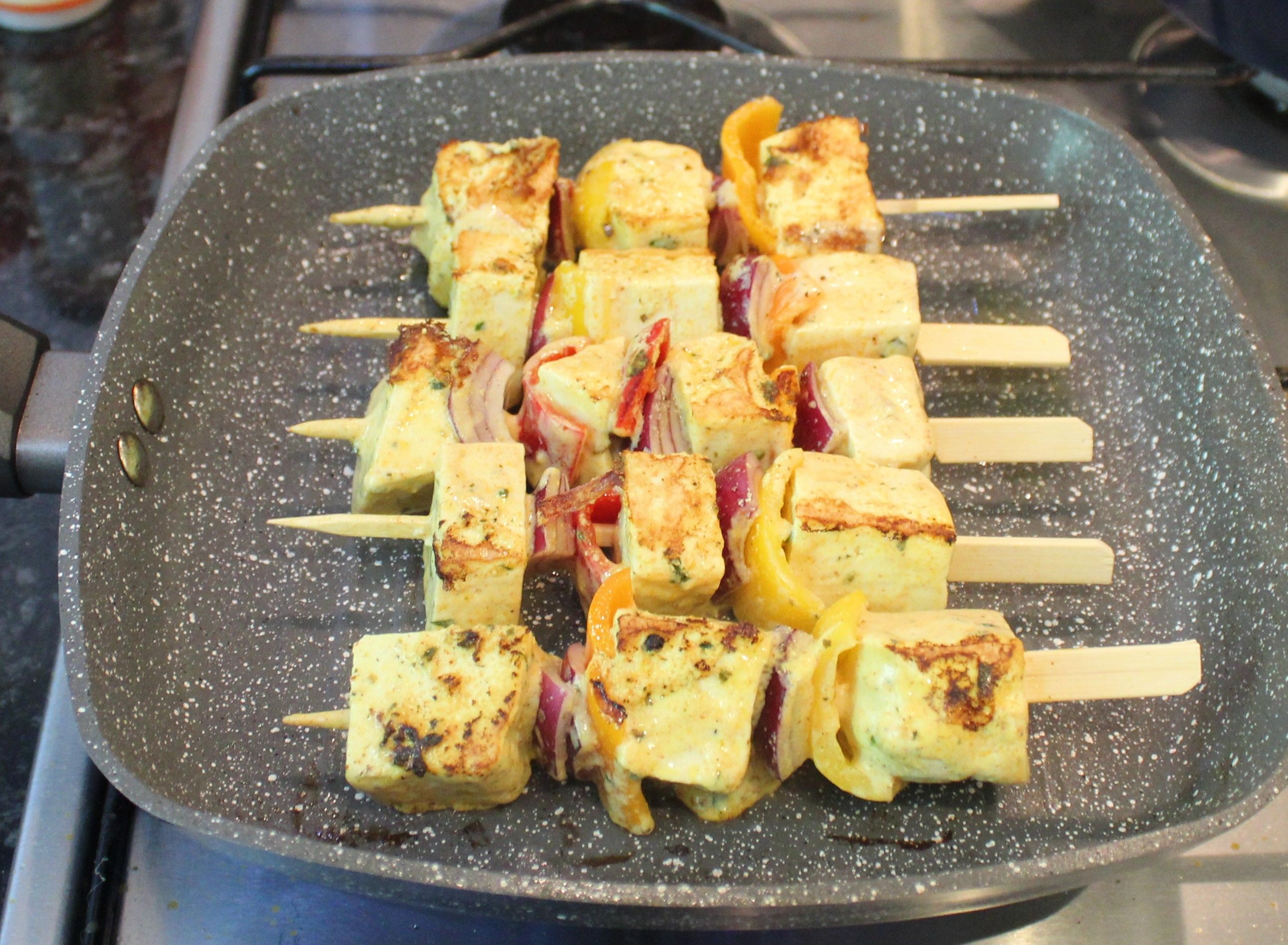 5.Add the tofu skewers on a hot griddle pan and cook for a minute on each side.
6.Add the skewers on a baking tray, cover with the remaining yogurt marinade and bake for 20 minutes, turning halfway through.
7.Serve with fresh parsley, onions, pitta bread and tzatziki!
Happy cooking everyone!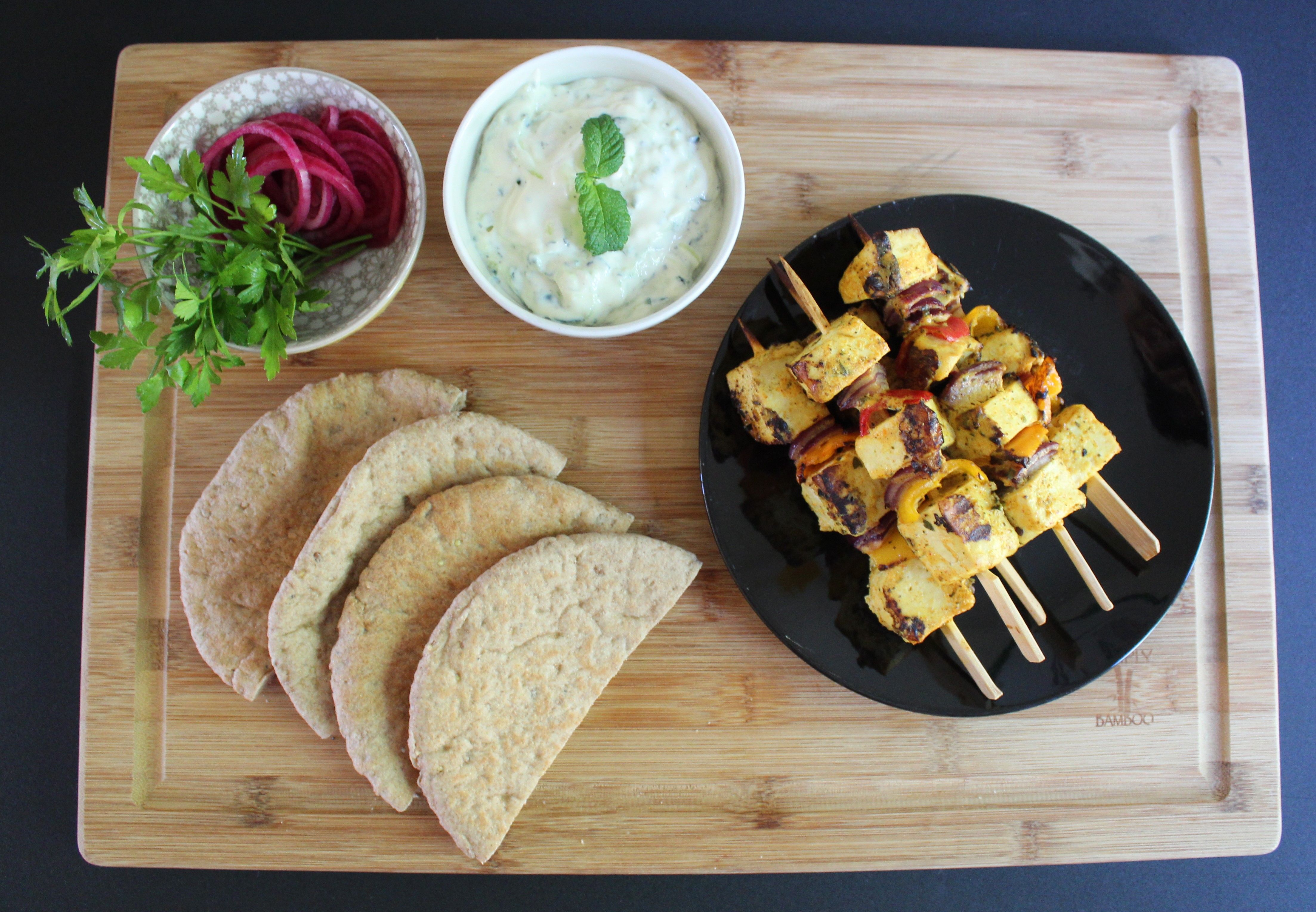 If your tofu is not pressed, here's a technique to press it:
Did you try this recipe?
Let us know how it went, comment below and share a picture on Instagram or Twitter with the hashtag #natliciousfood
*Disclosure
Feel free to support me on Patreon!
Some of the above links are affiliate links, meaning at no additional cost to you, I may earn commission when you click through and make a purchase.