Yellow curry
Thai inspired yellow curry with sweet potatoes, tofu, and soya beans in a coconut sauce! My kind of comfort food!
Vegan, nut free | Serves 2 | MAIN
Ingredients:
1 tablespoon olive oil
1 onion, sliced
3 cloves of garlic, crushed
1 teaspoon of Dhow Nature Foods turmeric (10% discount code: DHOWLIKENATALI)
1/2 teaspoon of each oregano, chili flakes and curry powder
1 bay leaf
Salt and pepper
300g sweet potato, cut in cubes
280g firm tofu, cut in cubes (I used Tofooco, already pressed)
1 vegetable cube
130g soya beans
400ml coconut milk (1 can)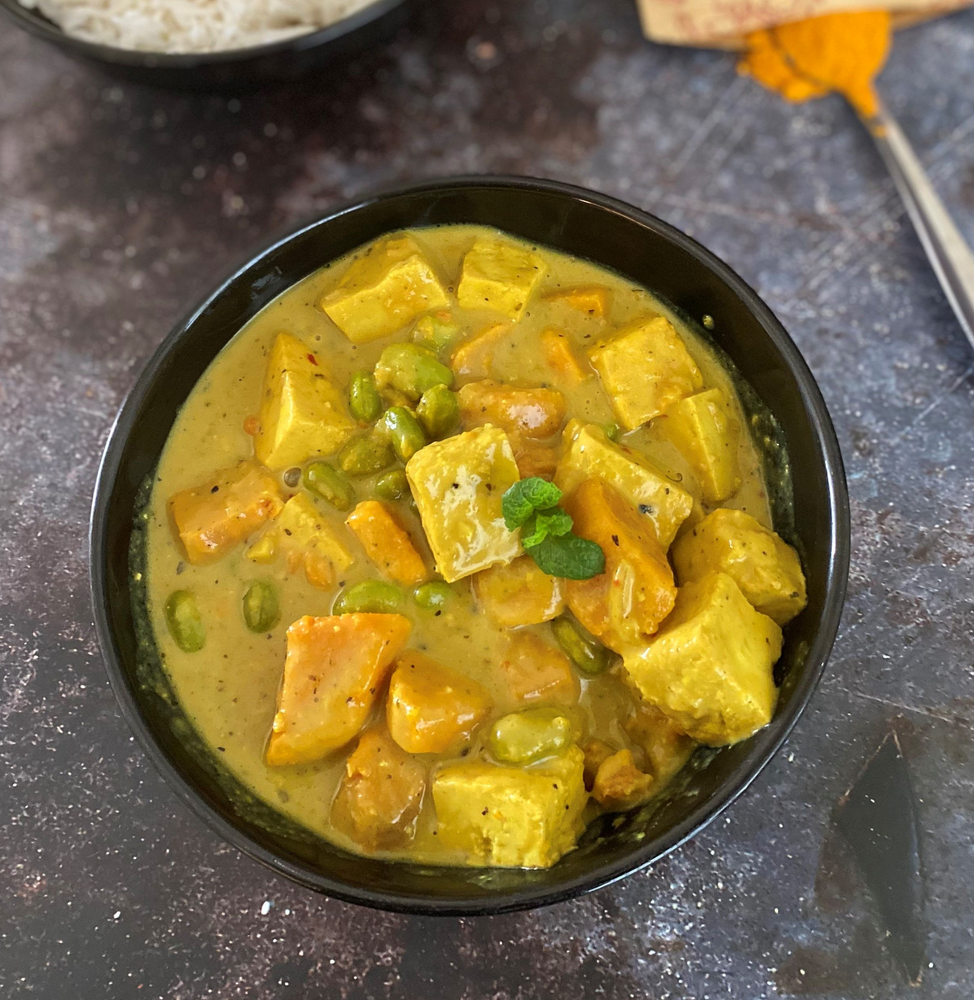 Steps:
1.In a pot sauté the onion in the olive oil until translucent.
2.Add the garlic and all the spices and sauté for 1-2 minutes. Add splashes of water to deglaze the pan if needed.
3.Add the sweet potato and tofu cubes and stir to coat in the spices.
4.Add the vegetable cube and stir around to dissolve.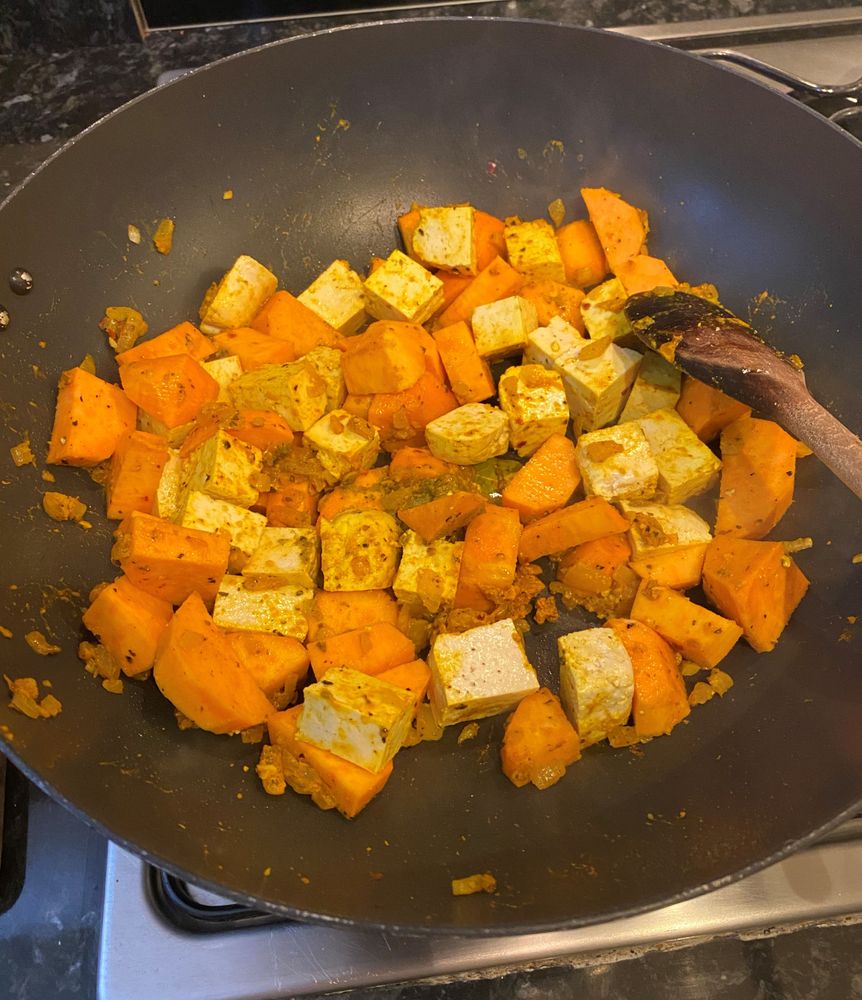 5.Add the soya beans and coconut milk and bring to boil.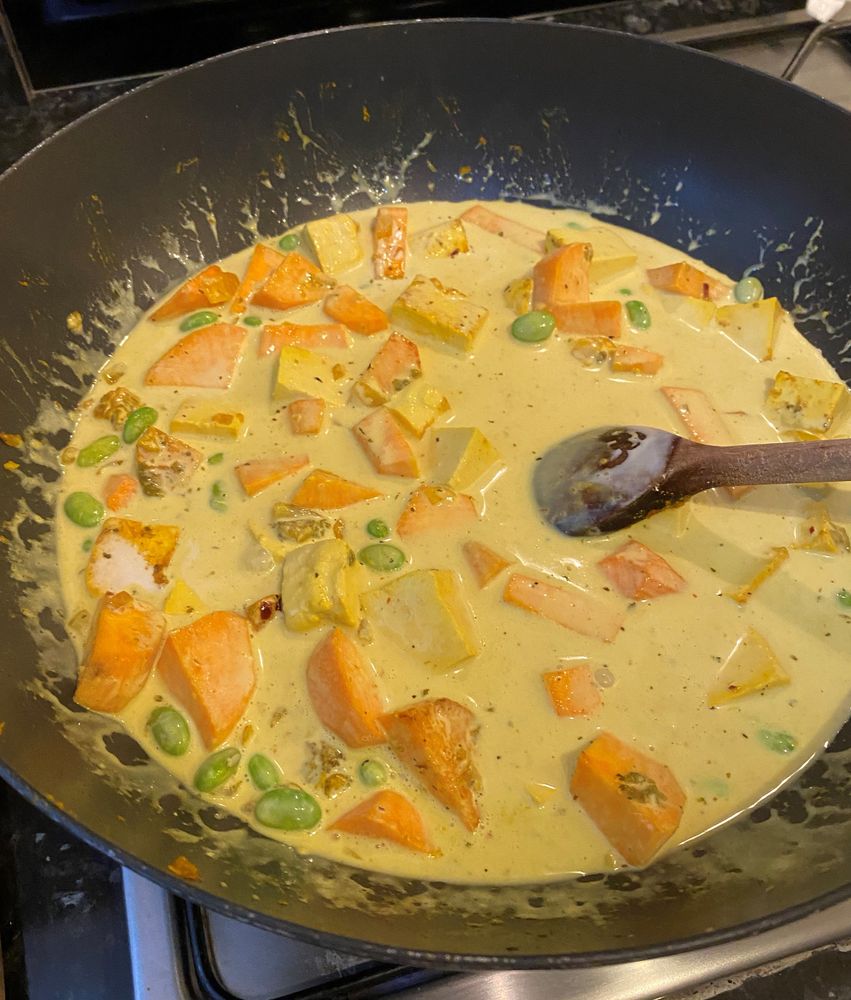 6.Lower the heat and cooked covered for 20 minutes stirring occasionally.
7.Check if the potatoes are cooked and adjust the seasoning to your preference.
8.Serve with basmati rice and enjoy.
Happy cooking everyone!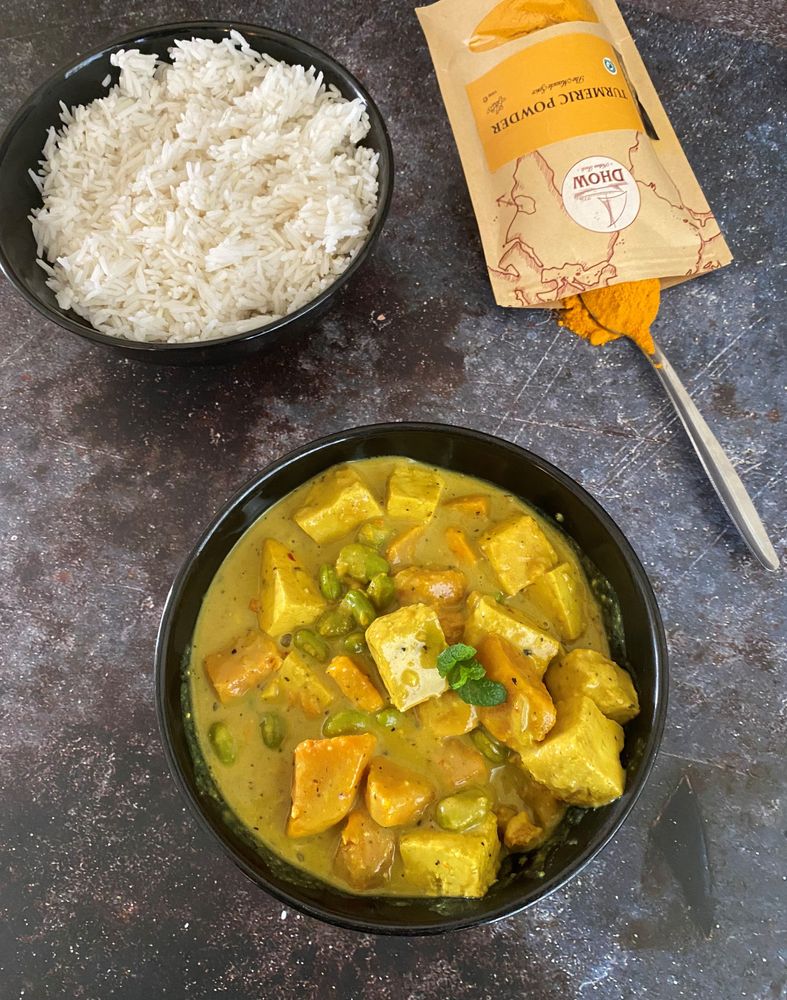 If your tofu is not pressed, here's a technique to press it:
Did you try this recipe?
Let us know how it went, comment below and share a picture on Instagram or Twitter with the hashtag #natliciousfood
*Disclosure
Feel free to support me on Patreon!
Some of the above links are affiliate links, meaning at no additional cost to you, I may earn commission when you click through and make a purchase.