Basmati rice
Here's how I make my fluffy basmati rice!
Vegan, gluten free, soy free | Serves 2 | SIDE
Ingredients:
170g basmati rice
1 tablespoon olive oil
Salt
340ml boiling water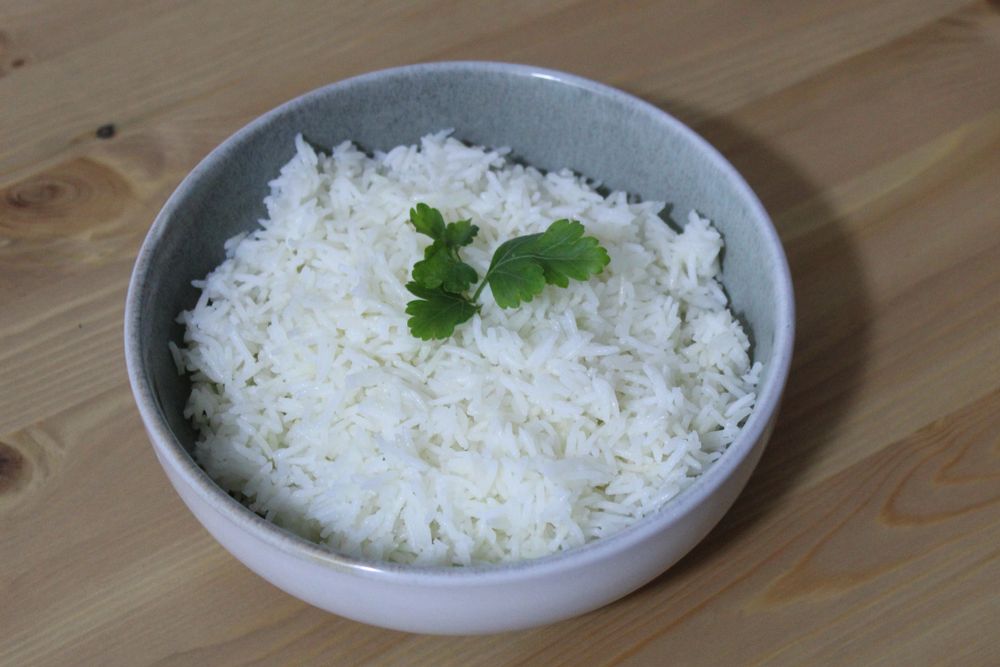 Steps:
1.Wash the rice very well, until the water comes out clear.
2.In a small pot, on a medium heat, add the oil and the well-drained rice with a pinch of salt.
3.Mix to combine and add the boiling water.
4.Stir, bring to boil and lower the heat.
5.Cover and cook for 10 minutes.
6.The water must be absorbed, and the rice must be nice and fluffy!
Here are some recommendations of recipes that require rice: African peanut stew, Bowl of goodness, Sweet and tangy tofu, Black eyed peas in creamy coconut sauce!
Enjoy!
Did you try this recipe?
Let us know how it went, comment below and share a picture on Instagram or Twitter with the hashtag #natliciousfood
*Disclosure
Feel free to support me on Patreon!
Some of the above links are affiliate links, meaning at no additional cost to you, I may earn commission when you click through and make a purchase.