Potato patties
Amazing potato patties with a freshness of a lemon and a heat of a chilli.
Vegan, gluten-free, nut-free | Serves 6 | SIDE
Ingredients:
1kg yellow potatoes, peeled and cut in big cubes
1 teaspoon of vegan butter (I used Flora buttery)
110g garden peas
1 fresh chilli (I used red medium heat), sliced
1 spring onion, sliced
Zest of 1 lemon
10 mint leaves
1/2 teaspoon of each paprika, curry powder, oregano, garlic granules
1 teaspoon of dried parsley
Salt and pepper
100g plain flour
50ml vegetable oil
Steps:
1.Add the potatoes in a pot, cover with water and add on a medium heat. Bring to a boil and cook for 10 minutes.
2.While the potatoes are cooking, add the frozen peas in bowl with water to defrost.
3.After 10 minutes, check if the potatoes are cooked with a fork. If they are, drain them and add them back in the pot. If they are not, cook for additional 3 minutes.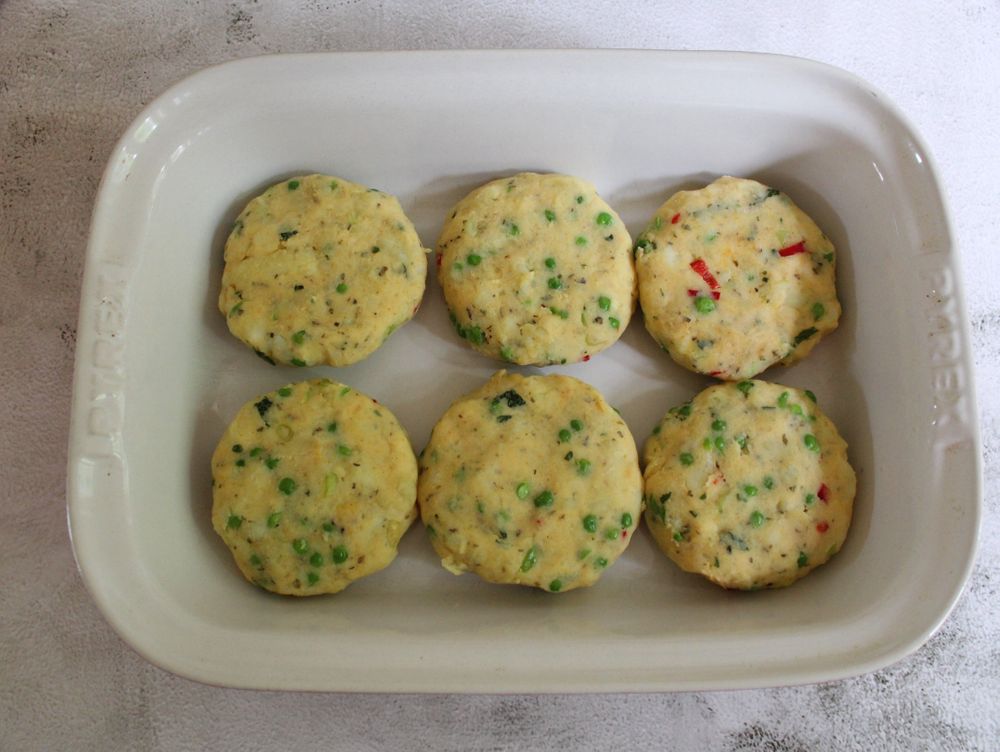 4.In the cooked potatoes, add the butter and combine well.
5.Then add all the remaining ingredients, except from the flour and oil. Combine well and taste to adjust the seasoning to your preference.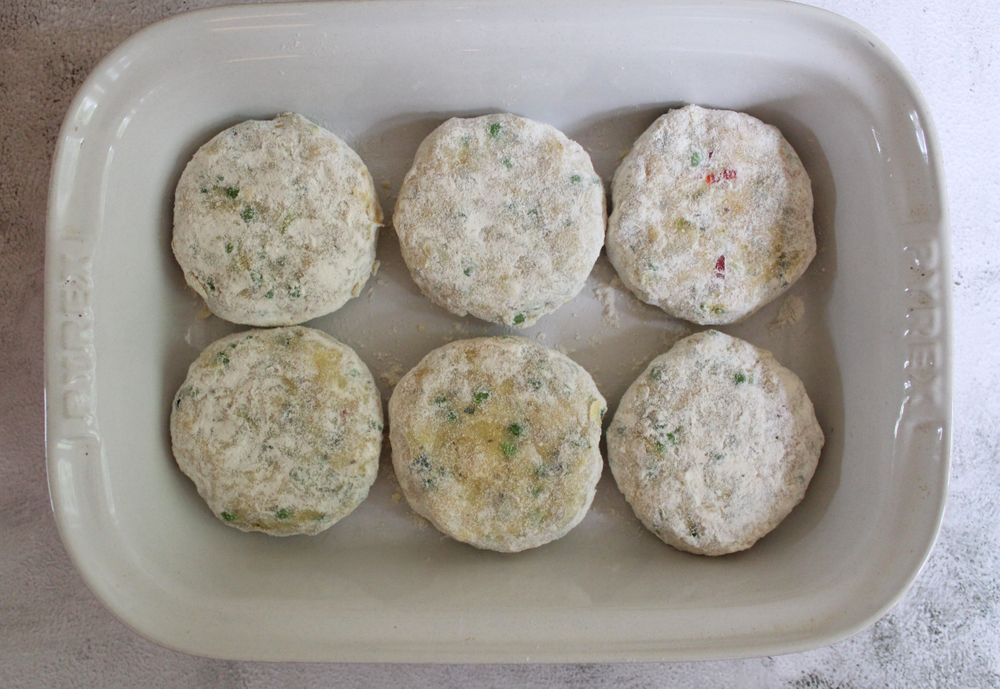 6.Divide the potato mixture into 6 patties of 150g approximately and shape with your hands.
7.Add the flour in a bowl and add each patty in the flour to cover it (dust the excess).
8.Add the floured patties on a baking tray and place in the fridge for at least an hour before frying.
9.Add the oil in a shallow pan and heat it.
10.Fry few patties at a time (I did 2 at a time) for 3 minutes on each side.
11.Once they are cooked place on a plate with lined kitchen paper on it to absorb any excess oil.
12.Enjoy hot or cold, in a burger bun or in a salad.
Here we had them in a toasted burger bun, with beetroot hummus, vegan mayo, pickled red onions, tomato and lettuce.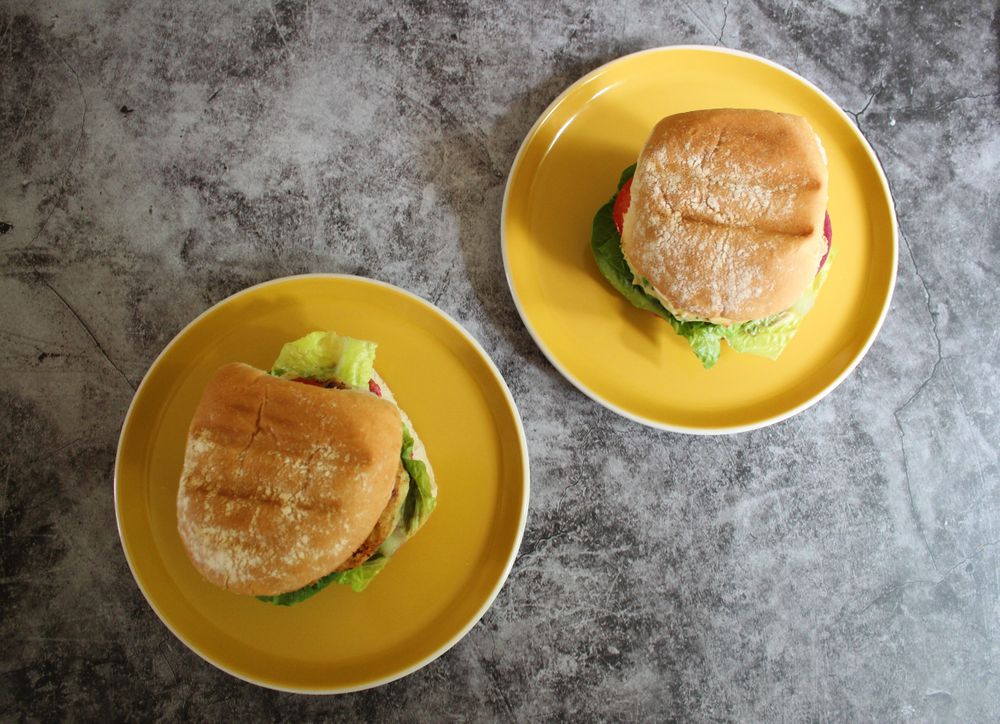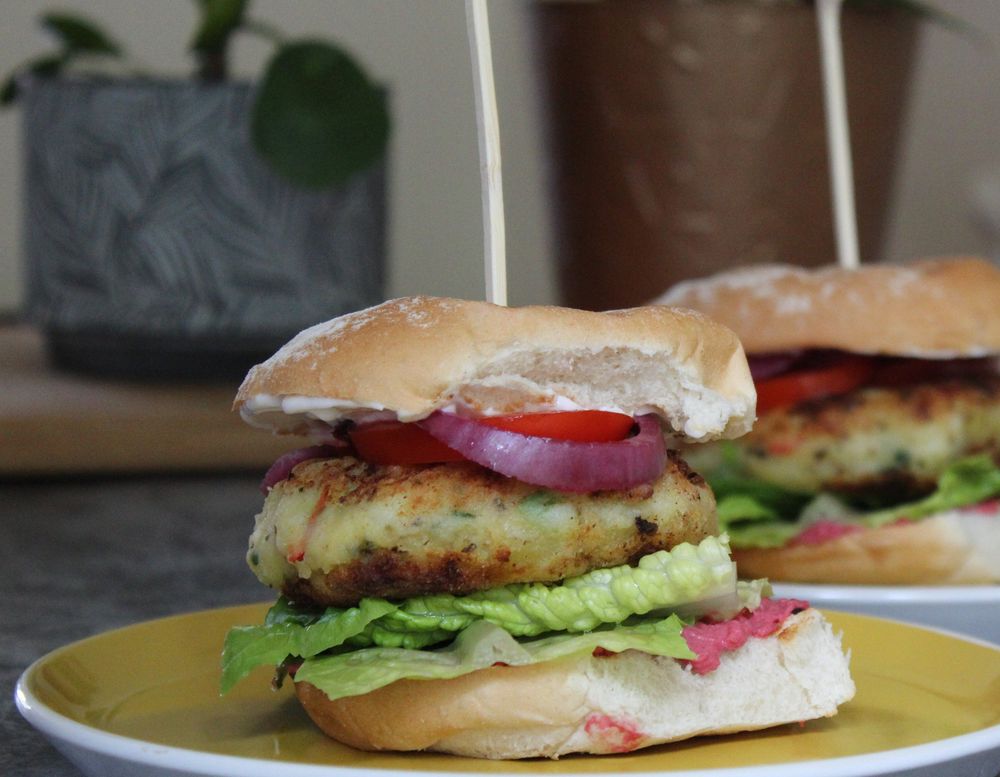 Here, I baked them at 180°C in a preheated oven, for 30 minutes turning halfway through and served with a spinach and lettuce salad. If you bake them, remember to spray them with some oil.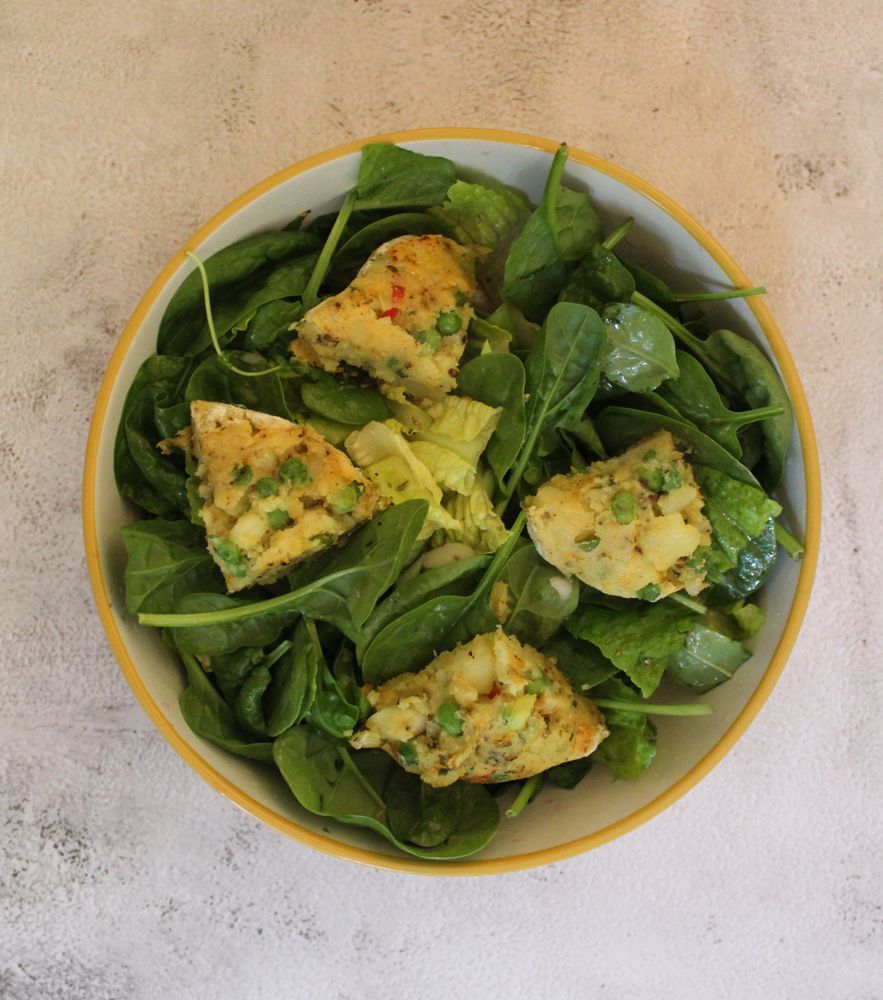 Happy cooking everyone!
Did you try this recipe?
Let us know how it went, comment below and share a picture on Instagram or Twitter with the hashtag #natliciousfood
*Disclosure
Feel free to support me on Patreon!
Some of the above links are affiliate links, meaning at no additional cost to you, I may earn commission when you click through and make a purchase.