Fig jam
During this time of year, figs are in abundance, flourishing all around Cyprus! So, when I had the opportunity to handpick some figs from a tree in my neighbourhood, I couldn't resist the temptation to transform them into a delicious jam. After all, there were more figs than I could possibly consume on my own!
Vegan, nut free, soy free, refined sugar free | 1kg | JAM
Ingredients:
1,5kg fresh figs
generous pinch of salt
1/4 of a teaspoon of each ground cinnamon, clove and nutmeg
1/2 lemon, juice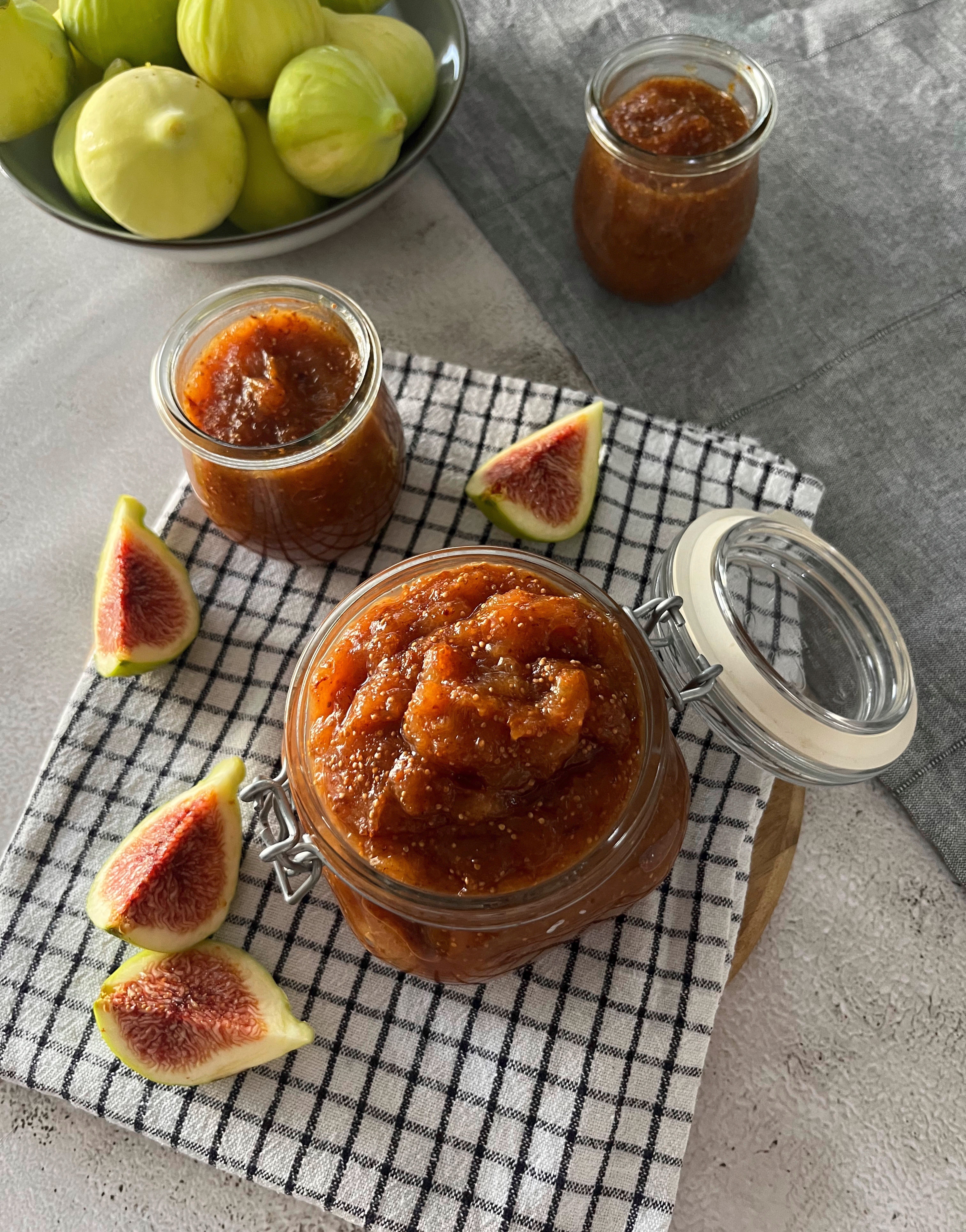 Steps:
1.Peel the figs and cut them into bit size pieces.
2.Tranfer into a pot and cook on medium heat for 30-40 minutes, stirring occasionally.
3.Just before the end, season with the salt and spices and add the lemon juice.
4.Transfer into clean jars, and let them cool down at room temperature, before storing in the fridge.
Serve it on toasted bread with some crumbled vegan feta on top, or just margarine or even better use it to make a fig galette.
Enjoy!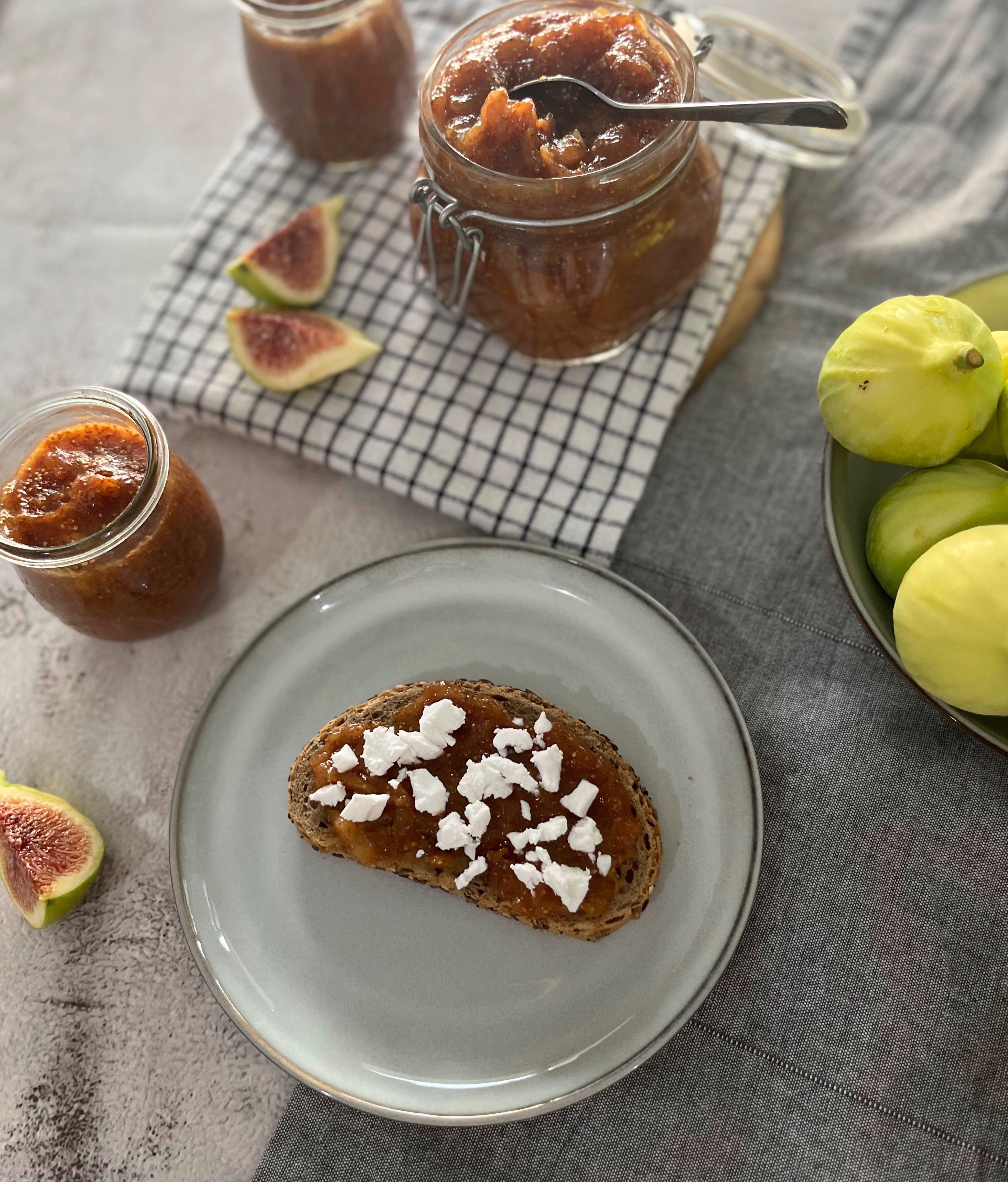 Notes:
*I'm using green figs, but you can use any other type of fig you have in season.
*If your figs are not as sweet and juicy as the ones I'm using, feel free to add few tablespoons of sugar in the pot along with the figs.
*You can use a hand blender to blend the jam at the end, if you prefer a smoother texture.
*You can find instruction on how to sterilize your jars here
Did you try this recipe?
Let us know how it went, comment below and share a picture on Instagram or Twitter with the hashtag #natliciousfood
*Disclosure
Feel free to support me on Patreon!
Some of the above links are affiliate links, meaning at no additional cost to you, I may earn commission when you click through and make a purchase.