Burrito bowl
Burrito in a bowl anyone?! A delicious, protein packed burrito bowl with black beans, brown rice, mushrooms and avocado!
Vegan, nut free | Serves 4 | MAIN
Ingredients:
For the beans:
1 tablespoon of olive oil
1 onion, chopped
2 cloves of garlic, crushed or finely sliced
1/2 teaspoon of each chilli flakes, smoked paprika, ground cumin, oregano, ground coriander
1 tablespoon of tomato paste
2x240g black beans (drained weight), drained and washed
Salt and pepper to taste
For the mushrooms:
2 tablespoons of olive oil
1 tablespoons of soy sauce
1 tablespoon of maple syrup (or other sweetener of choice)
1 tablespoon of liquid smoke (optional)
1/2 teaspoon of each chilli flakes, smoked paprika, garlic granules, oregano, dried parsley
400g white mushrooms, sliced
Salt and pepper to taste
Steps:
1.For the beans, in a medium size pot, on a medium heat, add the oil, onions and garlic and sauté until translucent.
2.Add the dried spices, sauté for a minute and deglaze the pot with splashes of water if needed.
3.Add the tomato paste and 300ml of boiling water in batches. You want to get a thick red sauce.
4.Once you add the last batch of water add the beans and season. Bring to boil, lower the heat, cover and simmer for 15 minutes. Remember to stir occasionally.
5.Check the seasoning.
6.For the mushrooms, in a bowl combine all the ingredients and then add the mushrooms.
7.Stir to coat the mushrooms with the dressing and place them on griddle pan, on a medium heat. Cook for few minutes on each side.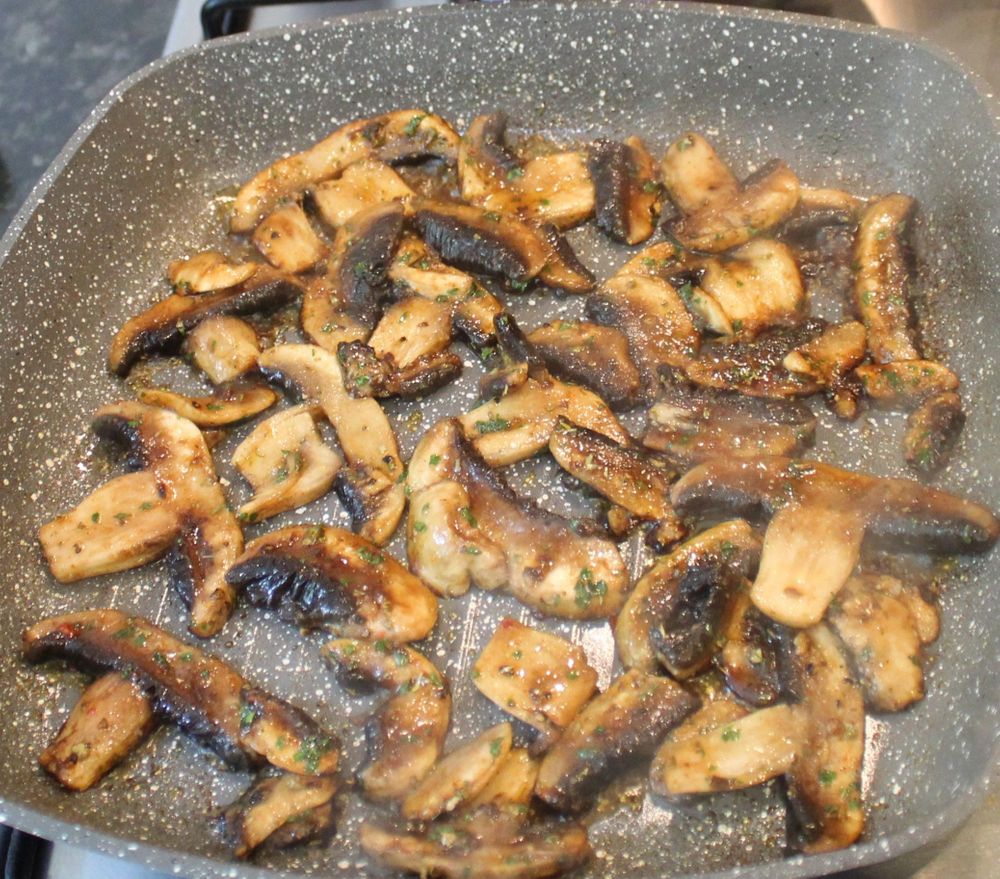 Serve with rice, avocado, fresh coriander, pickled onions and a squeeze of lime juice!
Happy cooking everyone!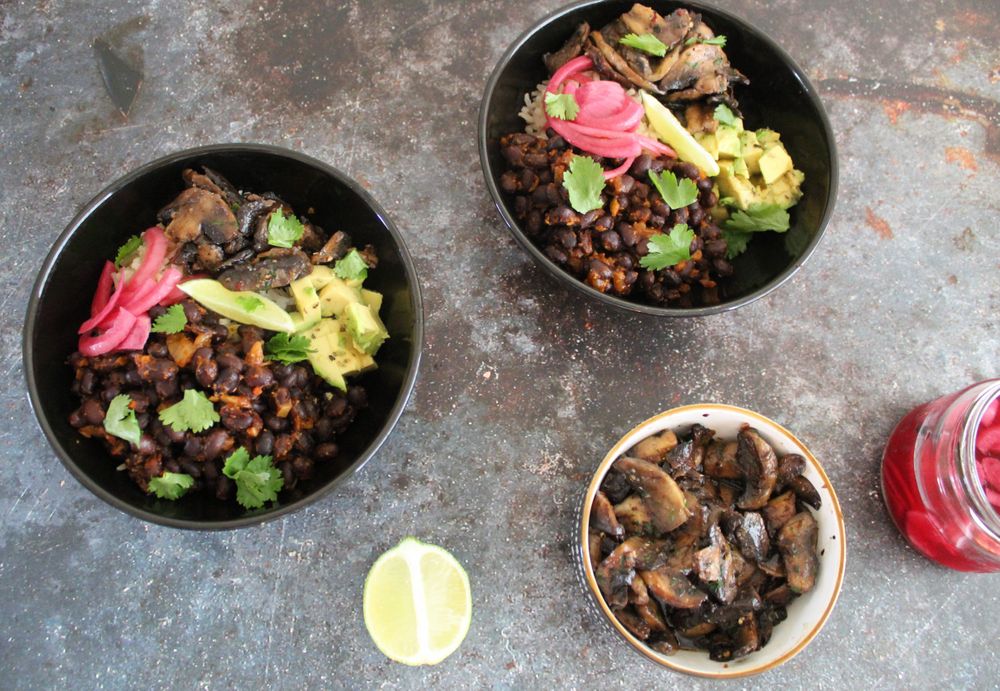 Did you try this recipe?
Let us know how it went, comment below and share a picture on Instagram or Twitter with the hashtag #natliciousfood
*Disclosure
Feel free to support me on Patreon!
Some of the above links are affiliate links, meaning at no additional cost to you, I may earn commission when you click through and make a purchase.