Pickled onions
Easy pickled onions, that will elevate any meal, toast or taco.
Vegan, nut free, soy free, gluten free | 12 servings | SIDE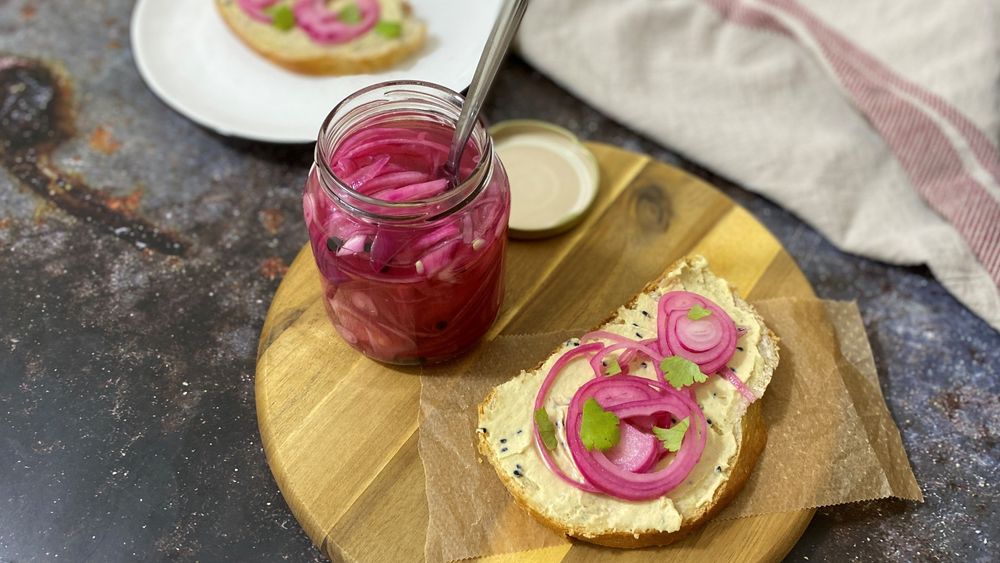 Ingredients:
125ml boiling water
125ml white wine vinegar
2 tablespoons maple syrup (or another liquid sweetener)
Pinch of salt
8-10 black peppercorns
2 cloves of garlic
2 red onions
Steps:
1.In a clean jar add all the ingredients, except from the onions.
2.Peel and cut the onions in thinly slices.
3.Add the onion slices in the jar, cover and shake well.
4.Refrigerate for at least a day, before you use it.
5.Keep is in the fridge and consume within 7 days.
Enjoy on toasts, salads, buddha bowls and tacos!
Did you try this recipe?
Let us know how it went, comment below and share a picture on Instagram or Twitter with the hashtag #natliciousfood
*Disclosure
Some of the above links are affiliate links, meaning at no additional cost to you, I may earn commission when you click through and make a purchase.