Valentine's coconut bites
Valentine's coconut bites
If you are looking for a quick dessert to make for the Valentine's Day (or any day really), stop scrolling, I've got you covered! This easy and quick dessert, has only needs 3 ingredients and needs very little time!
Vegan, nut free, soy free, gluten free | 15 balls | DESSERT
Ingredients: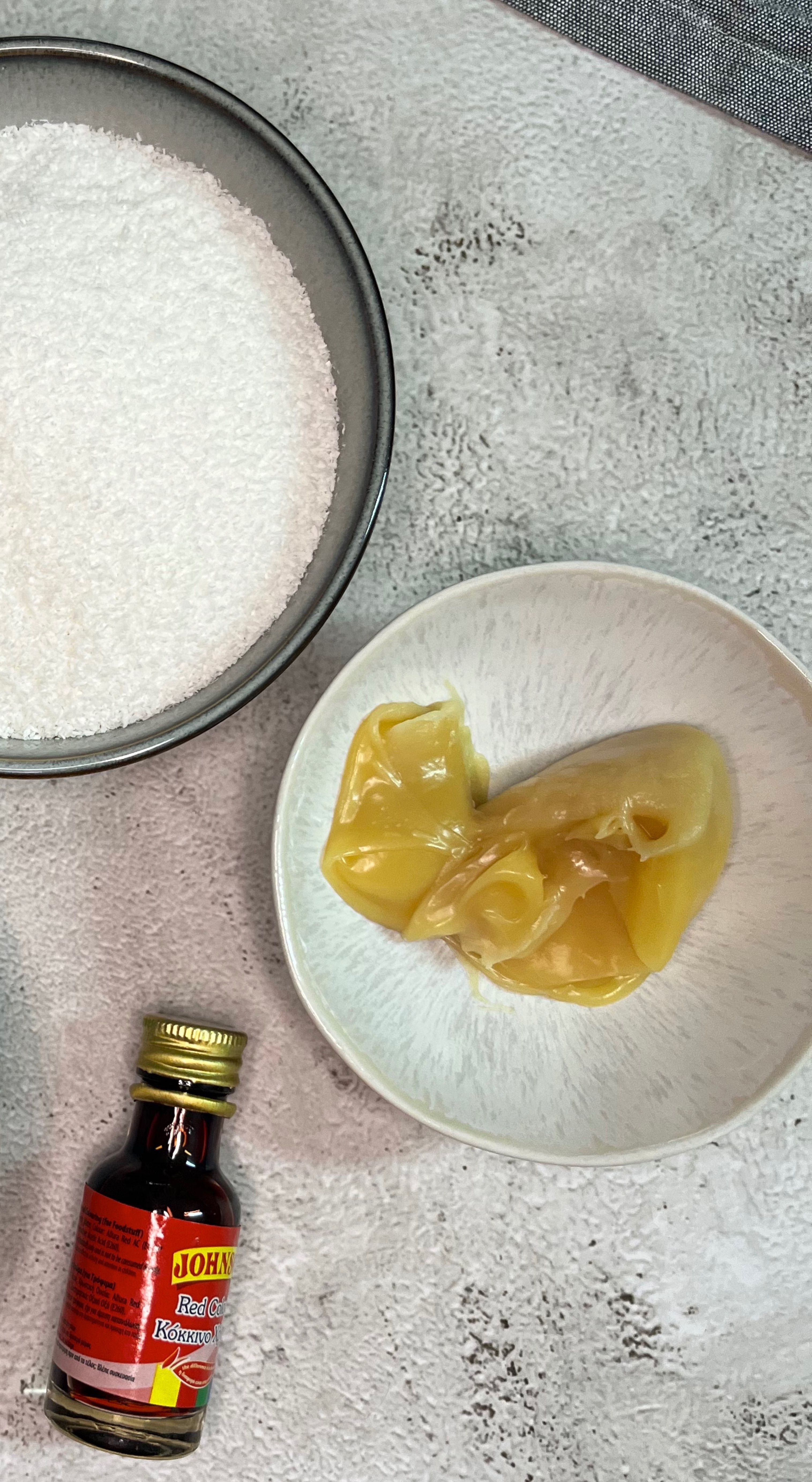 Steps:
1.In a food processor, add the desiccated coconut, condensed milk and food colouring and blend until everything is well combined.
2.Stop and scrape the edges as needed.
3.Place the mixture in the fridge for 30 minutes (at least).
4.Remove from the fridge, and shape into small balls.
5.Keep them in the fridge.
Enjoy!
Notes:
*If you can't find red food colouring, you can also use beetroot powder or skip the colour altogether.
*The mixture is very sticky, but if you put it in the fridge, it helps when shaping the balls.
*You can also wet your hands with water before start making the balls, this will help with the stickiness.
*Store them in the fridge for up to 10 days.
Did you try this recipe?
Let us know how it went, comment below and share a picture on Instagram or Twitter with the hashtag #natliciousfood
*Disclosure
Some of the above links are affiliate links, meaning at no additional cost to you, I may earn commission when you click through and make a purchase.