Rainbow rolls
So many veggies in just one mouthful! Delicious and easy to make rice paper noodles with all sorts of veggies.
Vegan, gluten-free | 10 rolls | SIDE
Ingredients:
280g firm tofu (I used tofooco)
2 nests of rice vermicelli noodles
2 carrots, julienne
1 cucumber, julienne
1 bell pepper of choice or 2 sweet, julienne
1 spring onion, sliced
1 red chilli, sliced (I used medium heat)
1 steamed beetroot, cut in thin slices
10 lettuce leaves
20 mint leaves
10 rice papers
Tofu marinade:
1 tablespoon of olive oil
1 tablespoon of reduced salt soy sauce
1 tablespoon of maple syrup (or other sweetener of choice)
1/2 teaspoon of each oregano, paprika, chilli flakes, garlic granules
Salt and pepper to taste
Peanut dip:
3 tablespoons of peanut butter (I used Meridian rich roast)
3 tablespoons of hot water
1 tablespoon of each soy sauce and sesame oil
Pinch of chilli flakes and garlic granules
Sprinkle of sesame seeds
Steps:
1.Preheat your oven at 180°C and on a baking tray line a parchment paper.
2.Cut the tofu in 10 rectangular slices 2cm thick and add them in the baking tray.
3.Combine all the marinade ingredients and add on the tofu slices. Coat in all sides and bake for 40 minutes, turning halfway through.
4.While the tofu in baking, start julienne the vegetables.
5.Prepare the rice noodles according to the package instructions and set aside to cool down.
6.Prepare the peanut dip by mixing well the peanut butter, water, soy sauce and chilli flakes. You can adjust the thickness of the dip by adding more water/less water according to your preference.
7.Once the tofu is cooked, let aside to cool down before using it.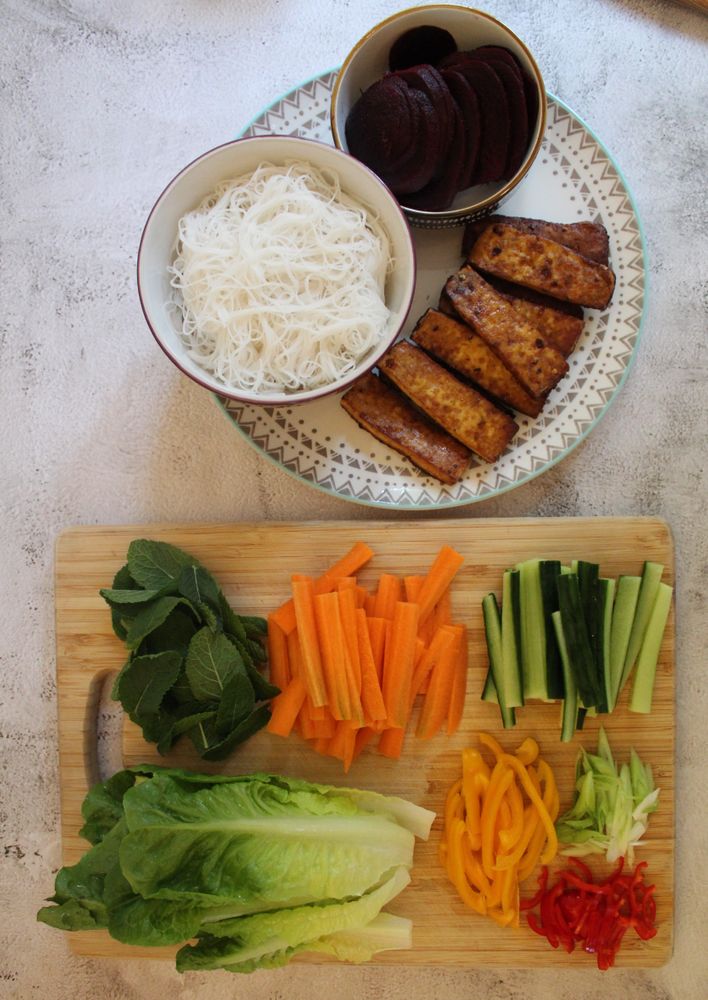 8.Prepare a station with all your veggies, rice noodles, tofu, a shallow plate with water and a board.
9.Dip a rice paper in the water for few seconds, until softened (this will only take few seconds).
10.Place on the board and start laying the vegetables, rice noodles and tofu. Then fold up the top, then each side inwards and roll like a burrito. Continue until you have used all the wrappers.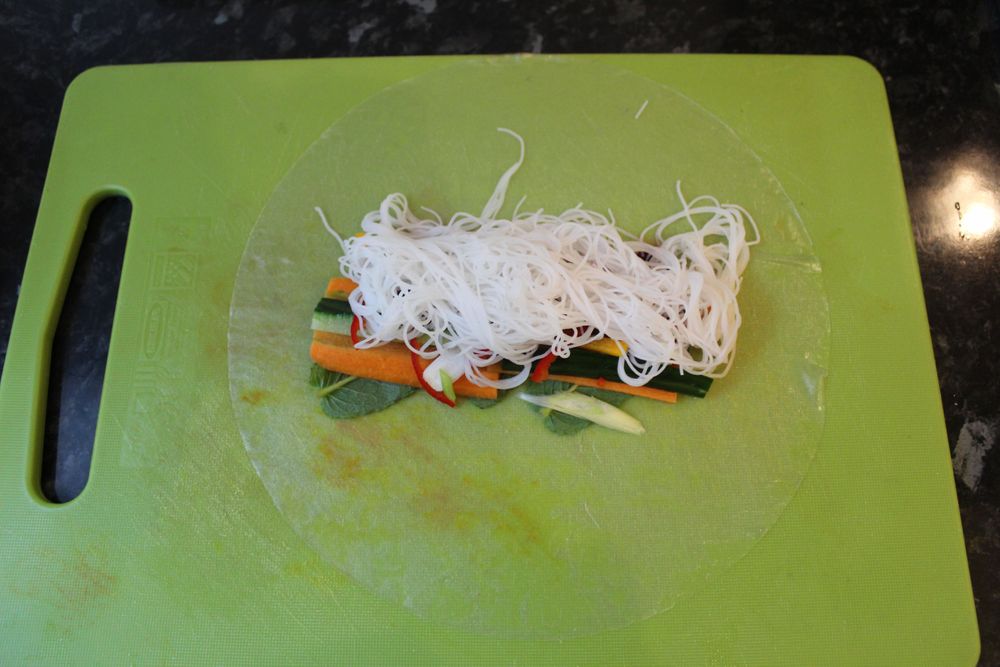 Happy cooking everyone!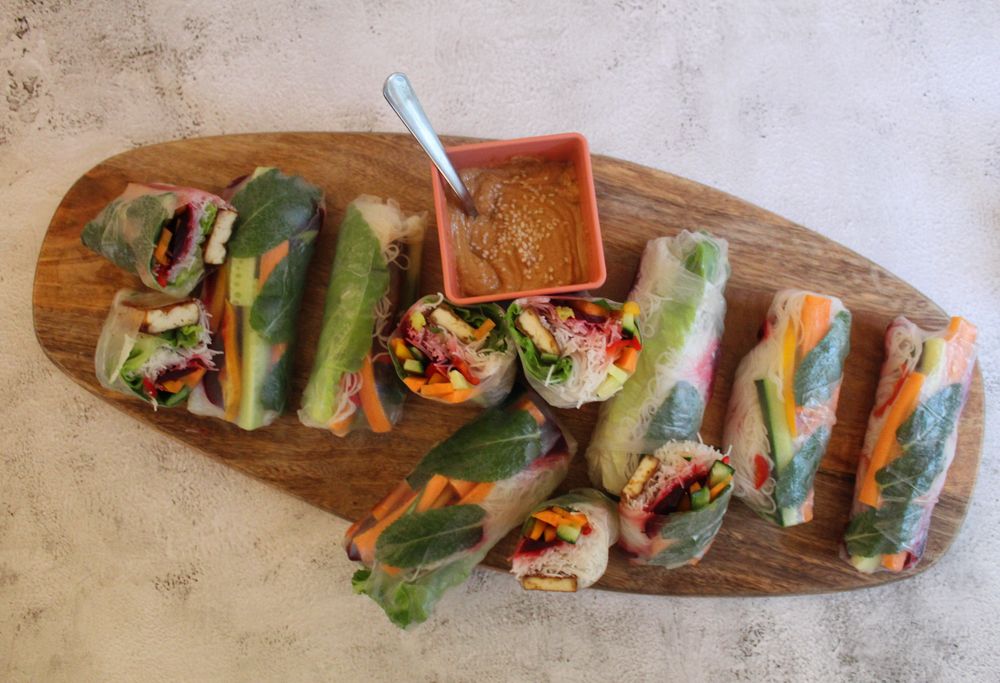 If your tofu is not pressed, here's a technique to press it:
Did you try this recipe?
Let us know how it went, comment below and share a picture on Instagram or Twitter with the hashtag #natliciousfood
*Disclosure
Some of the above links are affiliate links, meaning at no additional cost to you, I may earn commission when you click through and make a purchase.