Quick noodles
Quick and delicious noodles.
Vegan | Serves 2 | MAIN
Ingredients:
150g wholewheat noodles
1 tablespoon of olive oil
1 garlic clove, crushed
1 courgette, cut in halfmoons
Salt and pepper
2 plant based hot dogs, cut in pieces
1/2 teaspoon paprika, oregano, garlic granules and chili flakes
2 orange sweet peppers, cut in pieces
1 carrot, peeled in ribbons
1 spring onion, sliced
1 tablespoon of soy sauce
1 teaspoon of tomato paste
1 tablespoon of maple syrup
Serve with:
Pine nuts
Spring onions
Fresh coriander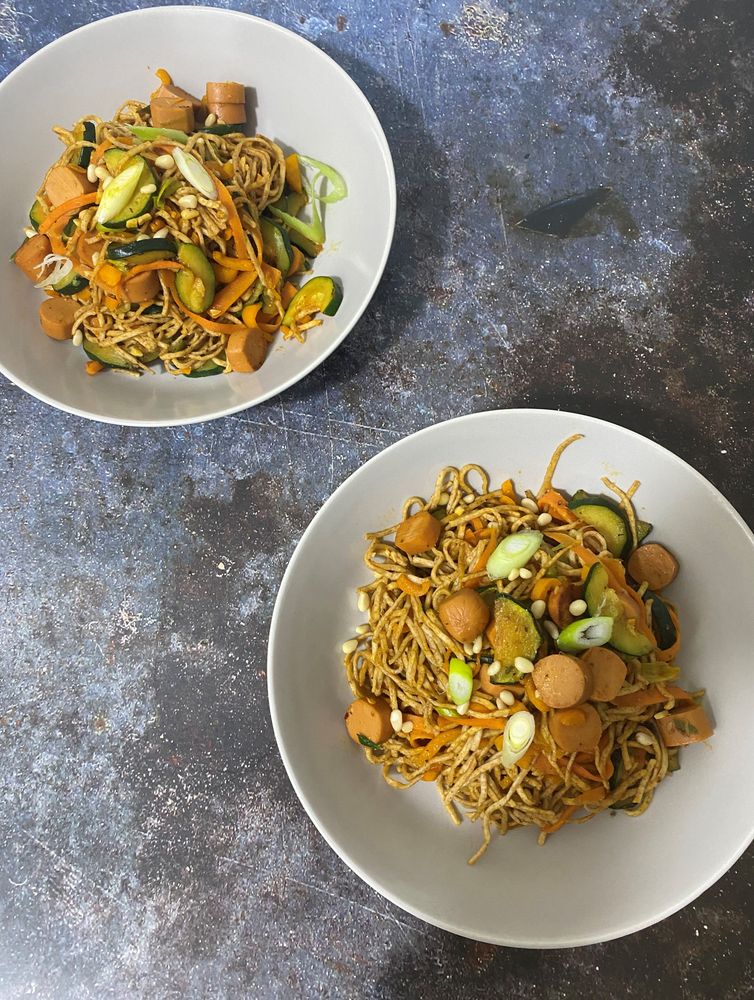 Steps:
1.Prepare the noodles according to the package instructions. I added mine in boiling water for 5 minutes and then rinsed with cold water.
2.While the noodles are cooking, start with the veggies. In a wide pan, on a medium high heat, add the olive oil, garlic and courgette and season. Sauté for few minutes, until the courgette get a nice gold color.
3.Add the hot dogs, along with all the spices and sauté for few minutes.
4.Add the peppers, carrots and spring onions and sauté for a minute or so.
5.Add the soy sauce and tomato paste and stir to coat everything. Cook for 2-3 minutes.
6.Add the cooked pasta, stir around, and add the maple syrup.
7.Taste to adjust the seasoning to your preference and serve with pine nuts, spring onions and coriander.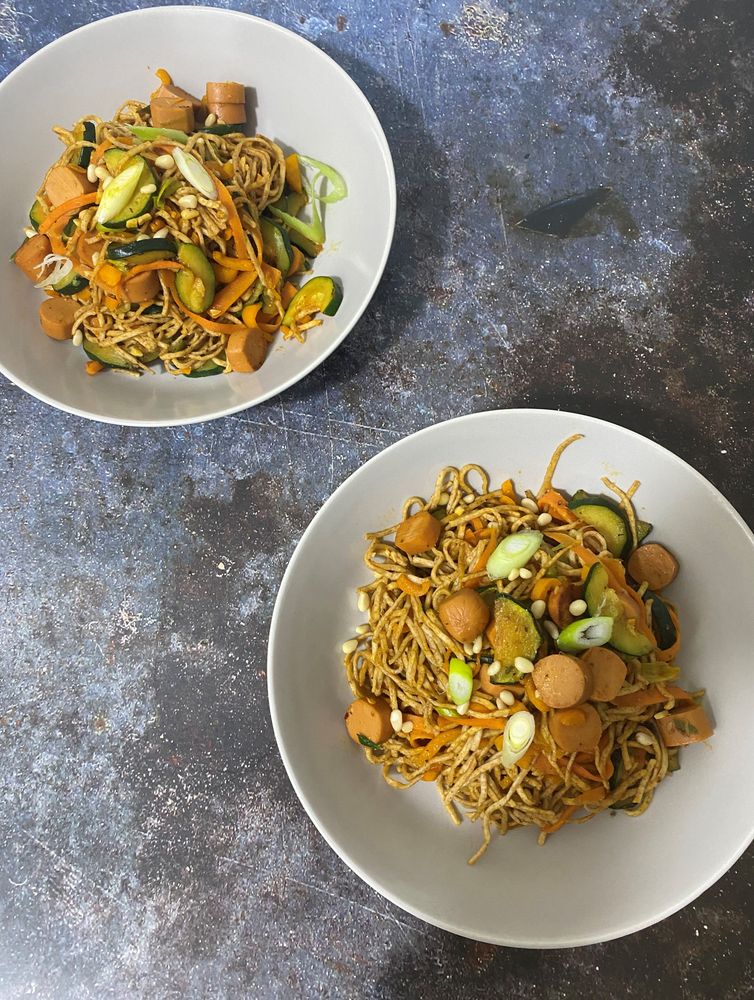 Happy cooking!
Did you try this recipe?
Let us know how it went, comment below and share a picture on Instagram or Twitter with the hashtag #natliciousfood
*Disclosure
Feel free to support me on Patreon!
Some of the above links are affiliate links, meaning at no additional cost to you, I may earn commission when you click through and make a purchase.