Purekkia
Purekkia is a Cypriot pastry dessert, traditionally stuffed with anari cheese (fresh mild whey cheese). For my vegan version I'm using silken tofu, that resembles perfectly the texture of anari!
Vegan, nut free | 26-28 pieces | DESSERT
Ingredients:
Pastry:
250g plain flour
Pinch of salt
4 tablespoons of vegetable oil
110-125ml lukewarm water
Filling:
300g silken tofu
1 tablespoon of rose water
1 teaspoon of cinnamon
3 tablespoons of sugar
1 tablespoon of plant based fresh cream (I used Alpro single soya)
To fry:
To serve: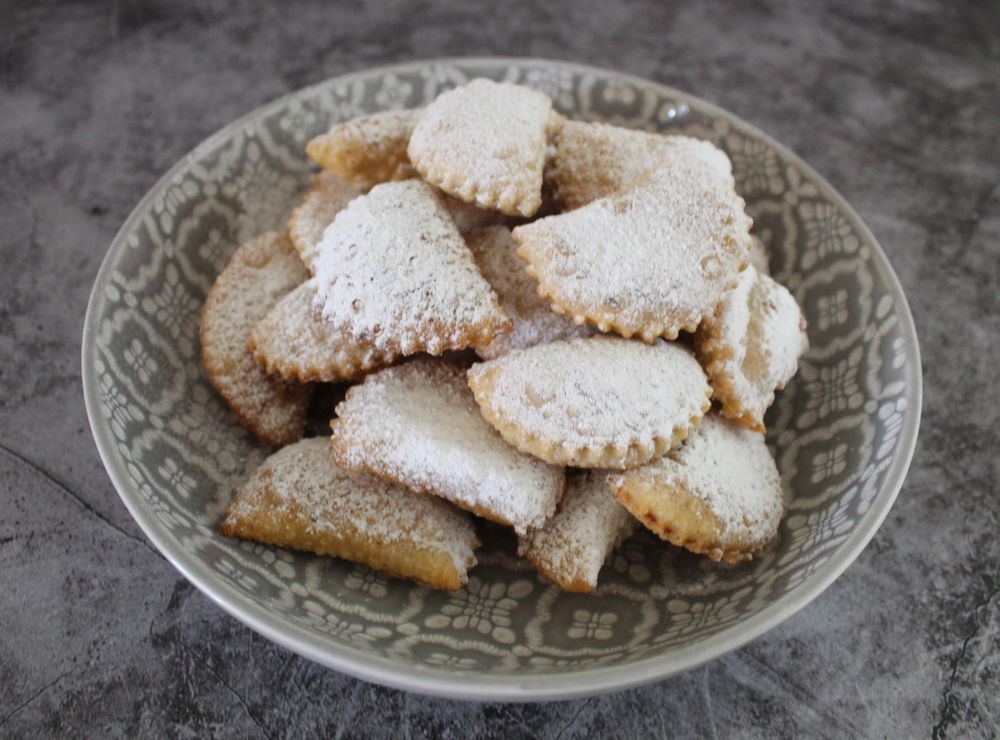 Steps:
1.In a large bowl add the flour and salt and mix.
2.Add the vegetable oil and combine well with your hands.
3.Then add the water bit by bit while mixing. I used 125ml but depending on your flour you might need less.
4.Once the dough comes together, add on a clean and floured surface, and knead for 5-10 minutes until is soft and not sticky.
5.Shape into a ball, add back in the bowl and cover with a dump kitchen towel. Let it rest for 30 minutes.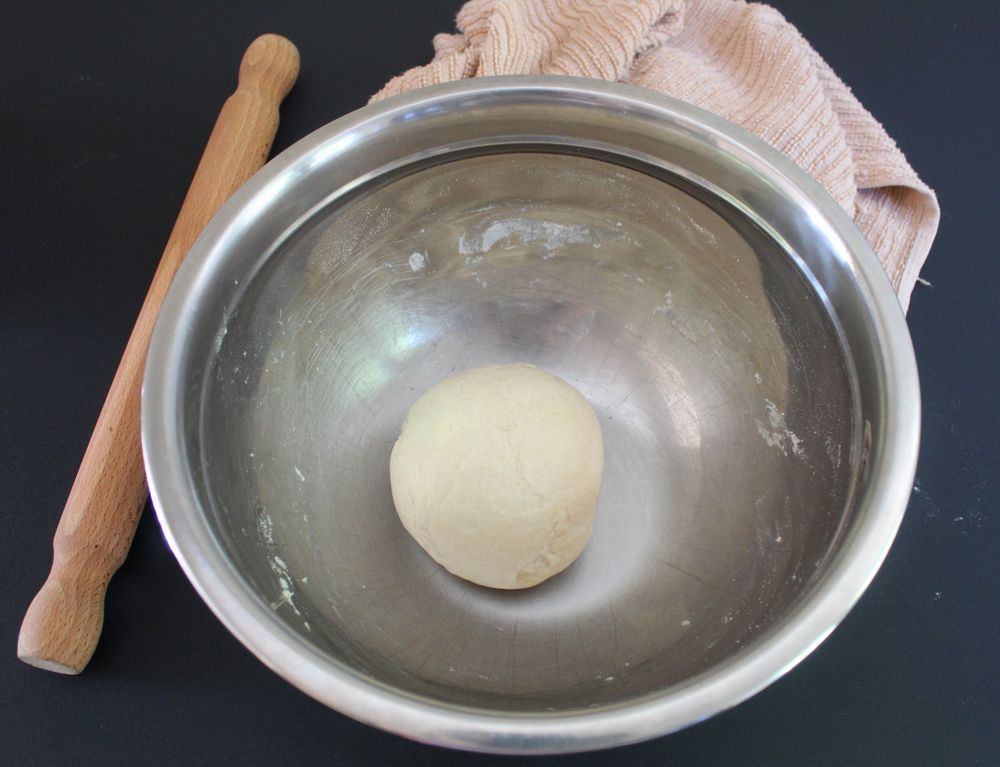 6.While the dough is resting, prepare the filling, by adding all the ingredients in a bowl and combining well. Make sure to break the tofu using a fork and adjust the sweetness to your preference (just keep in mind that we will serve with icing sugar).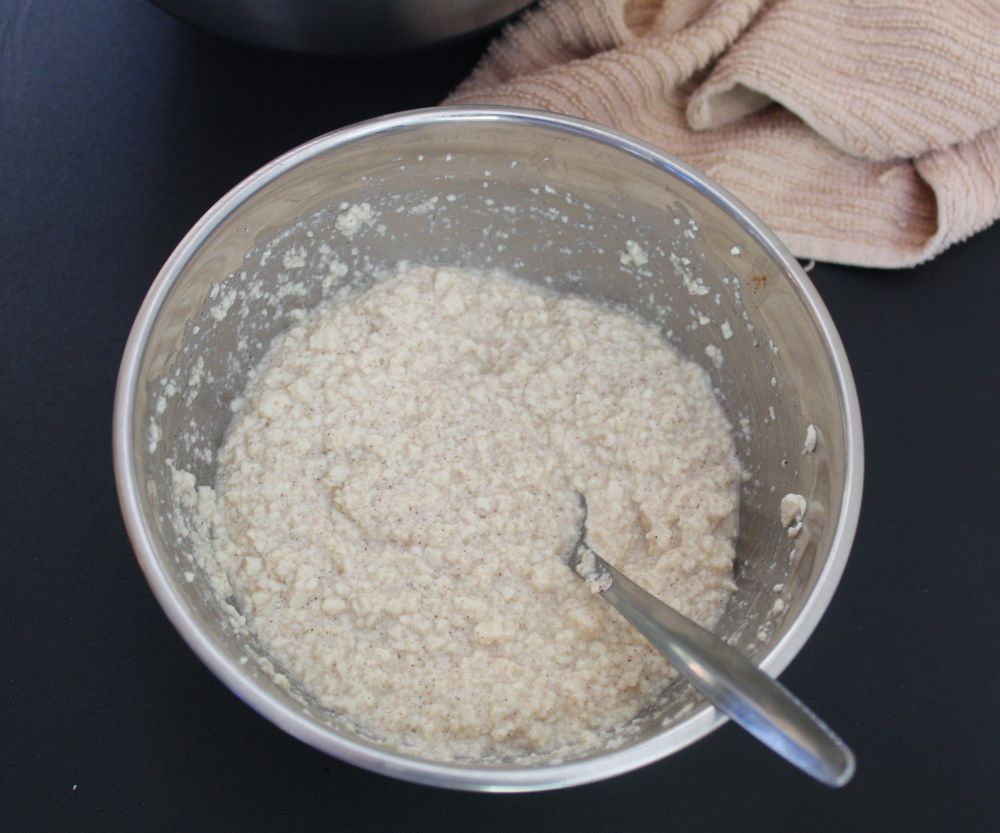 7.Add the dough on a clean and floured surface and cut in the middle. Cover the piece that you are not using.
8.Use a rolling pin to roll the dough into a thin pastry.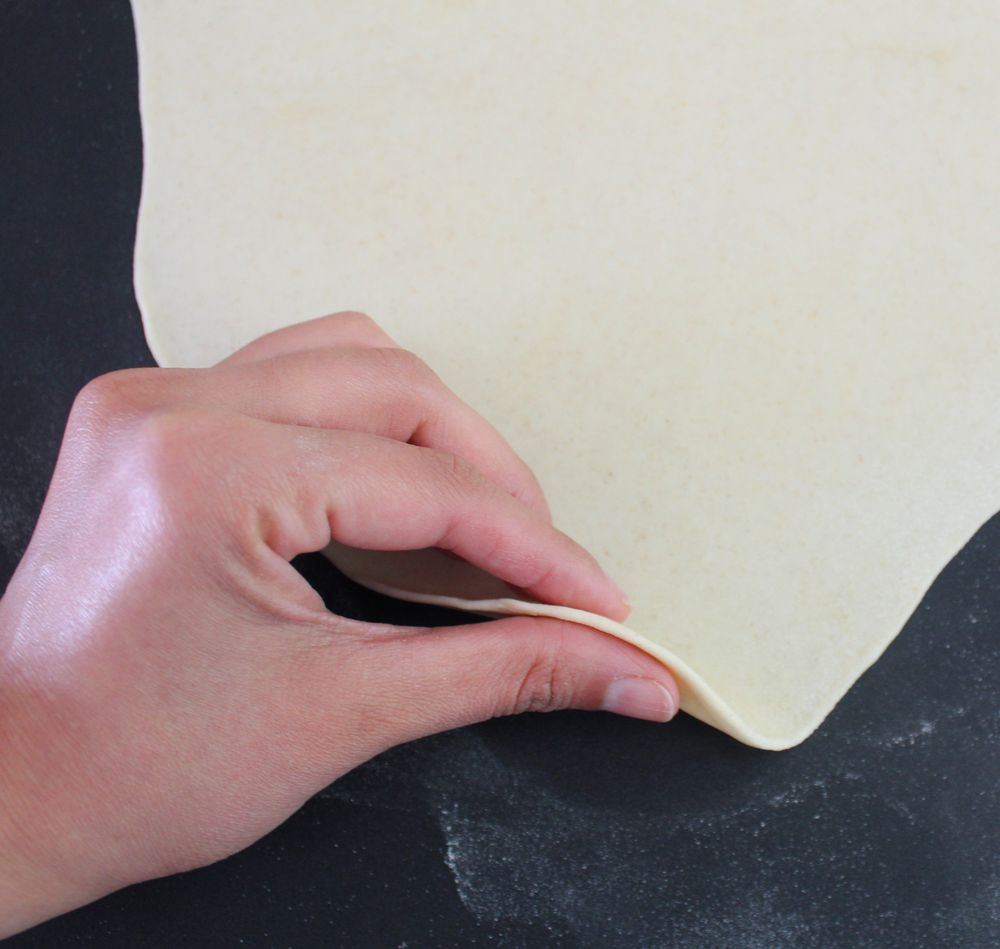 9.Add 1/2-3/4 teaspoon of the filling on the dough, cover, tap and push with your gently with your fingers to secure the edges. Use a ravioli cutter or a glass to cut into half-moon shapes.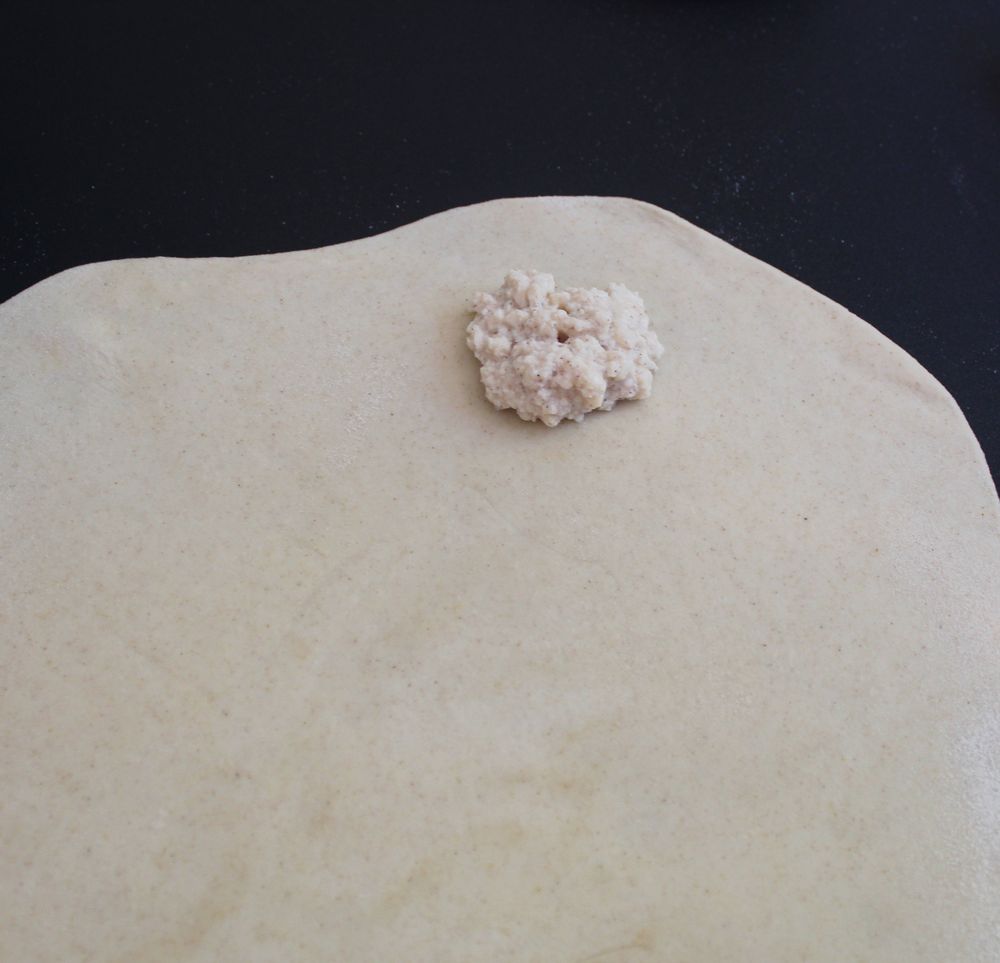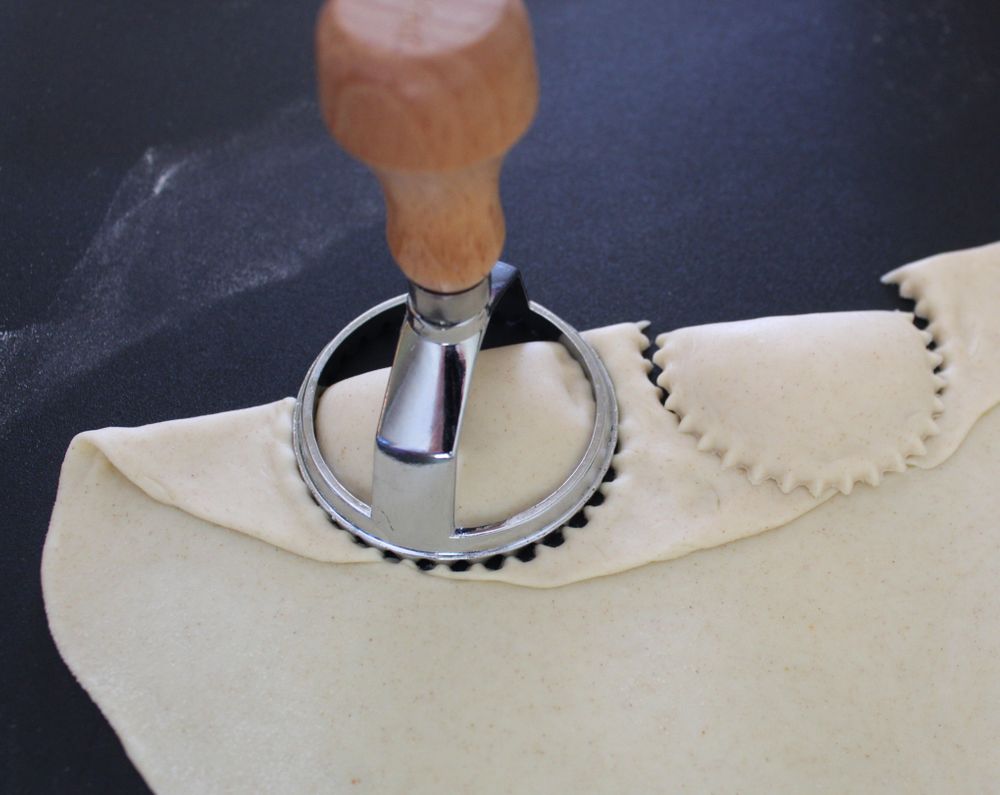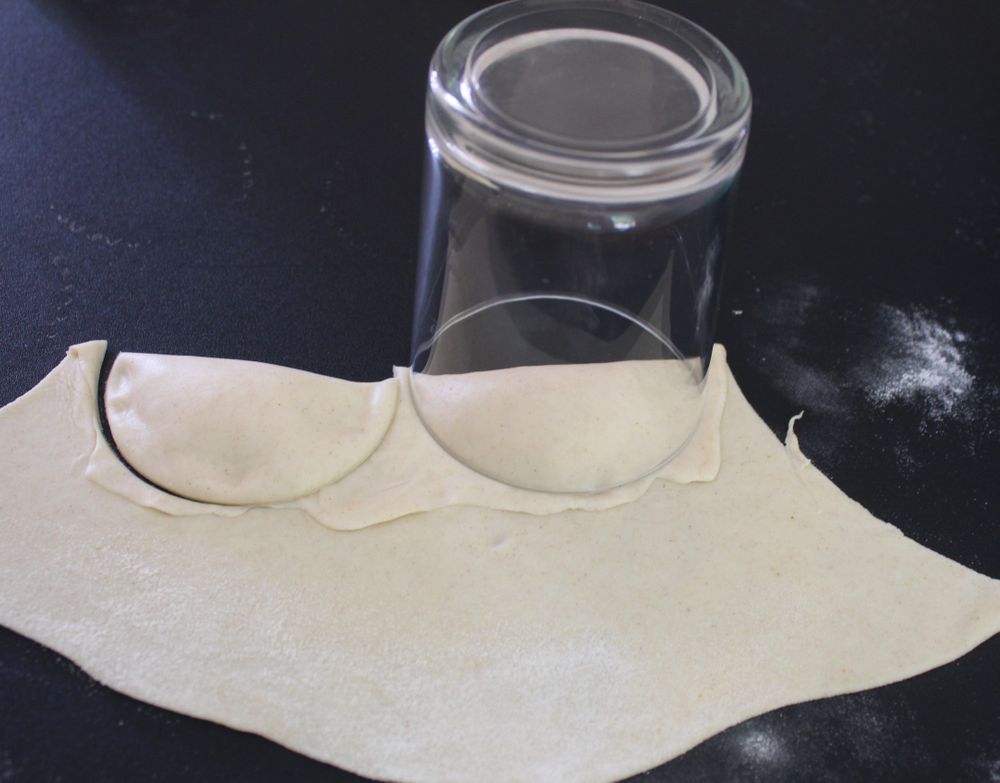 10.Make sure not to overfill the pockets and to seal them very well.
11.Keep the pastries in a tray covered with a dump towel, so they don't dry out.
12.Reuse the dough cuttings, by forming a ball and rolling into a thin pastry.
13.Once you used all the dough and filling, heat the vegetable oil in a shallow pan or pot.
14.Once the oil is hot, fry few at a time until golden in both sides.
15.Place on a plate with kitchen paper to absorb any excess oil.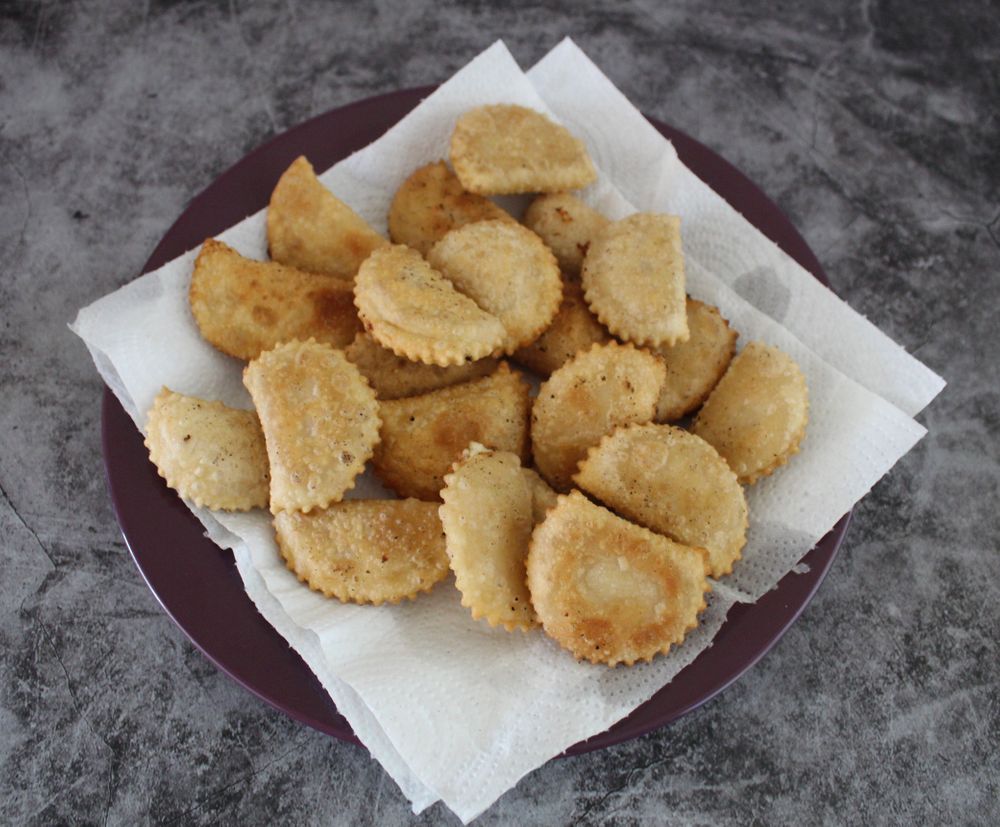 16.Leave aside to cool down and dust some icing sugar.
Enjoy!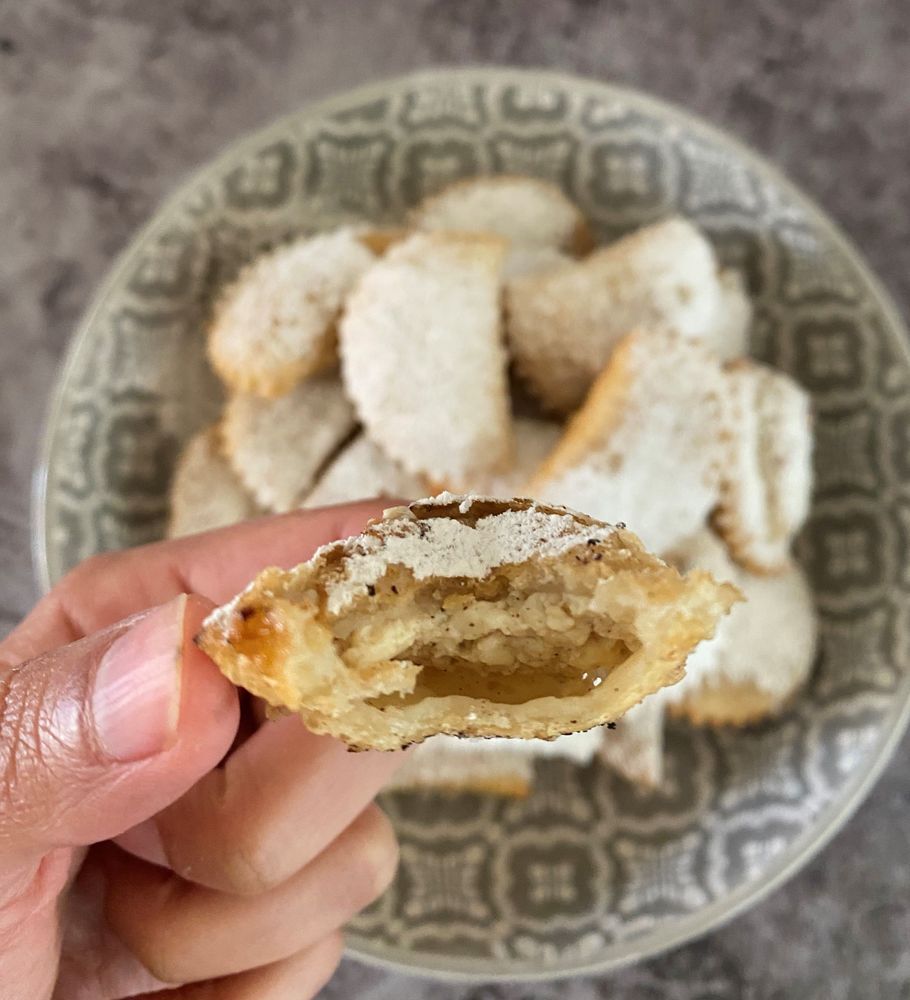 Did you try this recipe?
Let us know how it went, comment below and share a picture on Instagram or Twitter with the hashtag #natliciousfood
*Disclosure
Some of the above links are affiliate links, meaning at no additional cost to you, I may earn commission when you click through and make a purchase.