Pistachio ice cream
A couple of weeks ago I made Oreo ice cream and you loved it, so I decided to make pistachio ice cream, since it's difficult to find a vegan one here in Cyprus.
Vegan, soy free, gluten free |10 Scoops | DESSERT
Ingredients:
400ml coconut cream (full fat)
50g pistachios
100g pistachio paste
320g vegan condensed milk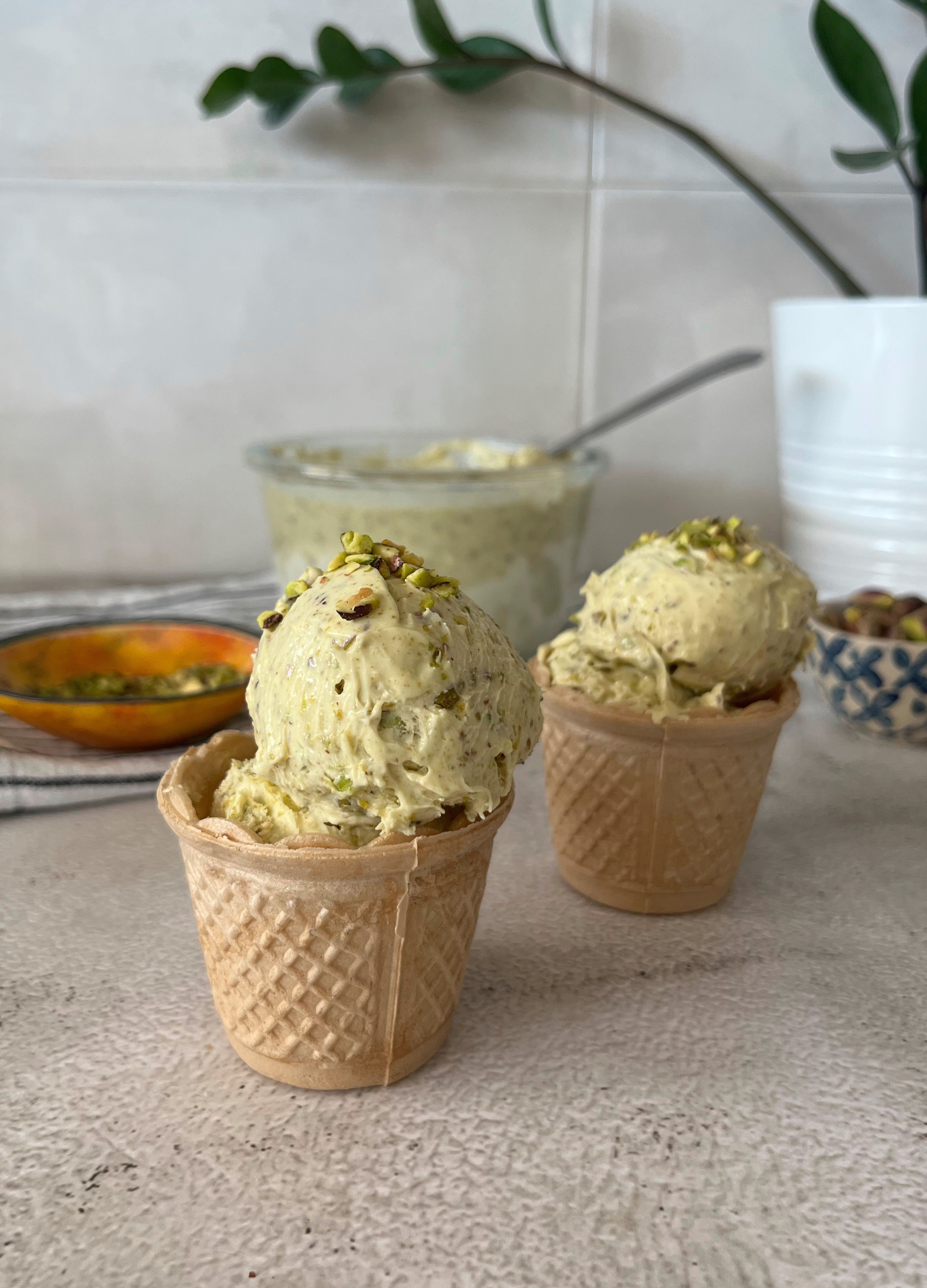 Steps:
1.Put the can of coconut cream in the fridge the night before you make the ice cream, or at least few hours before.
2.Toast the pistachios on a pan on a low-medium heat for few minutes, turning them occasionally.
3.Add them in a blender and pulse them a bit to crush them into small pieces and set aside.
4.In a large mixing bowl, add the solid part of the coconut cream and then mix with a hand mixer.
5.Start with low, and increase the speed gradually. You can cover with a kitchen towel at this stage to avoid spillage.
6.Continue with the condensed milk and pistachio paste and mix to incorporate. Stop to scrape the sides with a silicon spatula and continue with the mixer.
7.Add half of the crushed pistachios (we'll use the rest to decorate), and fold in with the spatula.
8.Add into a container, sprinkle some pistachios on top, cover and add into the freezer to set.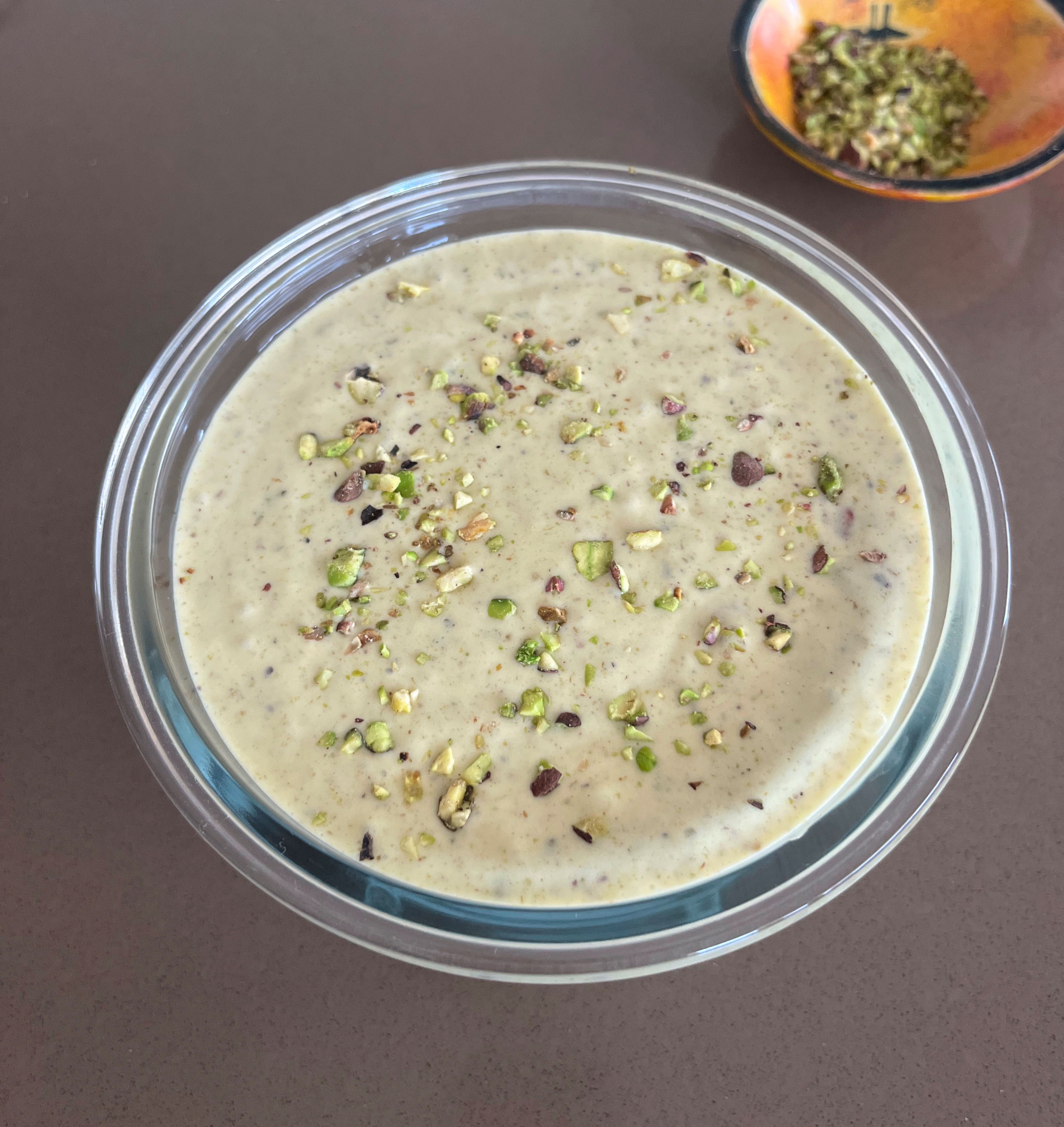 9.I left mine overnight, but 4-5 hours should be fine too!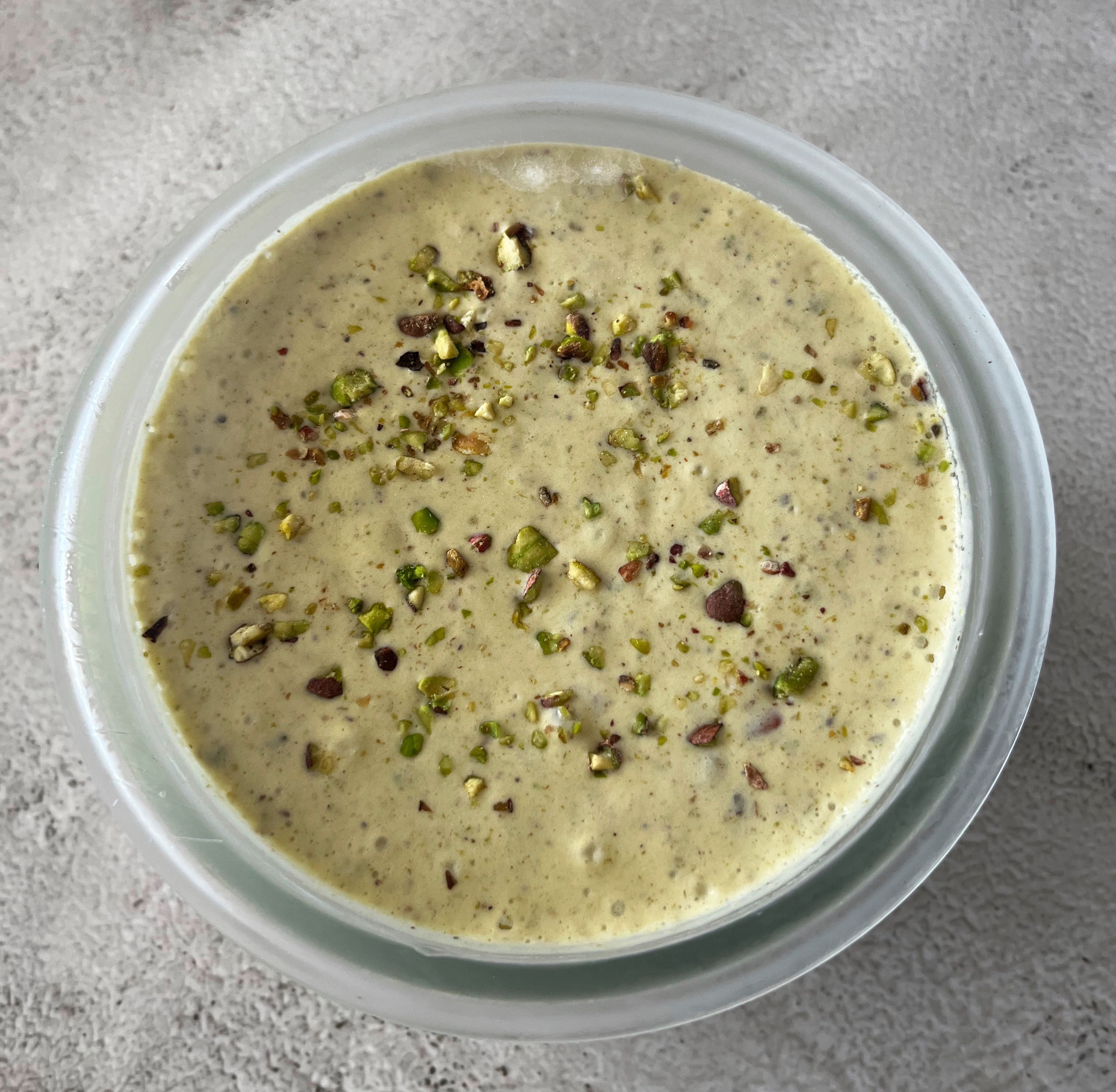 10.Serve in a cone or bowl with some extra pistachios on top.
Enjoy!
Did you try this recipe?
Let us know how it went, comment below and share a picture on Instagram or Twitter with the hashtag #natliciousfood
*Disclosure
Some of the above links are affiliate links, meaning at no additional cost to you, I may earn commission when you click through and make a purchase.