Pear and feta toast
This toast with caramelised pears, feta and arugula is all you need when you want to start your day with a little treat!
Vegan, nut free, soy free | Serves 1 | BREAKFAST
Ingredients:
1 tablespoon of plant-based butter
1 pear, cut in thin slices
2 slices of bread of choice
1/2 teaspoon of cinnamon
2-3 tablespoons of maple syrup
20g plant-based feta (I used Violife)
Fresh arugula
Steps:
1.In a (griddle) pan, on a medium heat, add the butter, once melted add the pears on one side and the bread slices next to then on a single layer.
2.Add the cinnamon on the pear and stir gently.
3.Cook for 5 minutes or until caramelised, before adding the maple syrup on the pears.
4.Once everything is golden, serve the pears and feta on the bread, along with the fresh arugula and a drizzle of maple syrup.
Enjoy!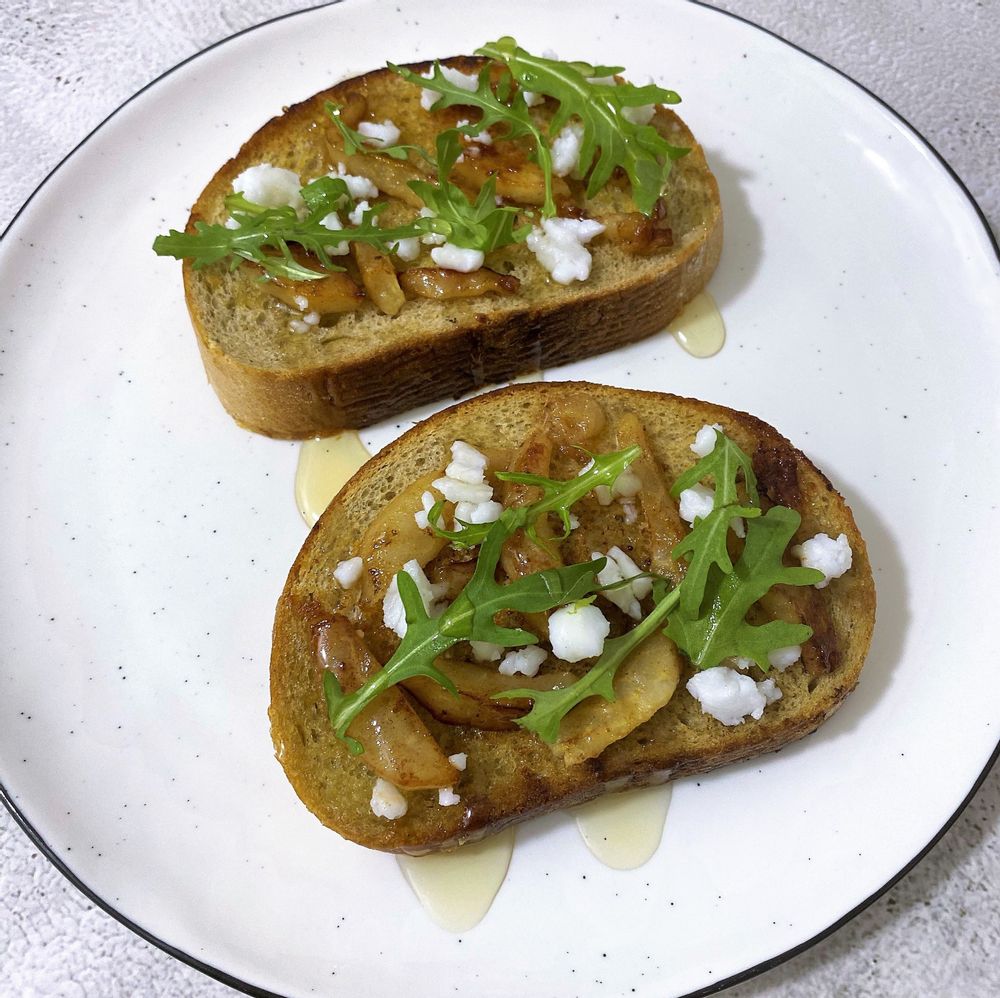 Did you try this recipe?
Let us know how it went, comment below and share a picture on Instagram or Twitter with the hashtag #natliciousfood
*Disclosure
Feel free to support me on Patreon!
Some of the above links are affiliate links, meaning at no additional cost to you, I may earn commission when you click through and make a purchase.