Orange zesty cake
Sweet, moist and delicious orange zesty cake.
Vegan, nut free | Serves 12 | DESSERT
Ingredients:
For the syrup:
230g sugar
150ml water
150ml orange juice
Peels of 1 orange
For the cake:
Wet:
85ml orange juice
80ml vegetable oil
100g sugar
1 teaspoon of vanilla
Zest of 1 orange
Dry:
250g self-raising flour
Pinch of salt
1 teaspoon of baking soda
Steps:
1.Start with the syrup, as it needs to be cold to use it. In a saucepan, add the sugar, water, orange juice and peels and add on a medium heat, and bring to boil.
2.After few minutes of boiling the sugar must have dissolved and the syrup must be clear, this is when is ready.
3.Add the syrup in a bowl and set aside to cool down.
4.Preheat the oven at 180°C and grease a (28x20cm) baking tray.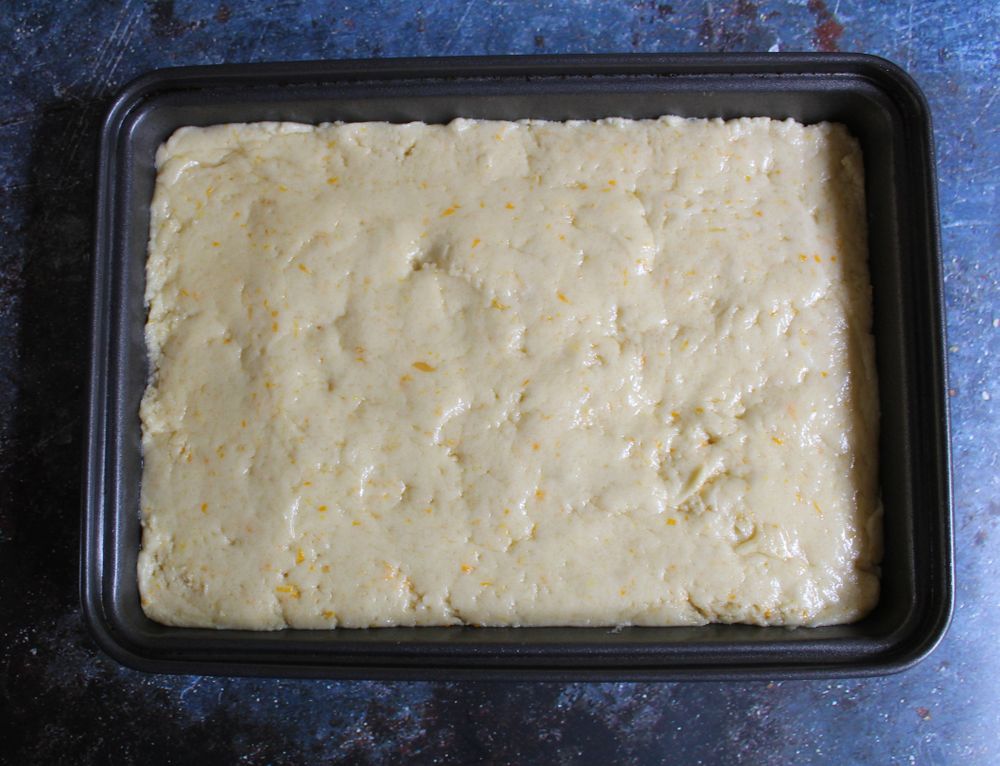 5.In a medium size bowl, add all the wet ingredients and combine with a whisk.
6.In a separate bowl, add all the dry ingredients and stir to incorporate all together.
7.Add the dry ingredients into the wet and combine well.
8.Add the mixture in the baking tray and bake for 20 minutes or until a knife comes out from the middle clear.
9.Once the cake is baked, add the cold syrup on top on the hot cake and let it absorb it for a couple of hours.
10.Add in fridge and serve with vanilla ice-cream.
Enjoy!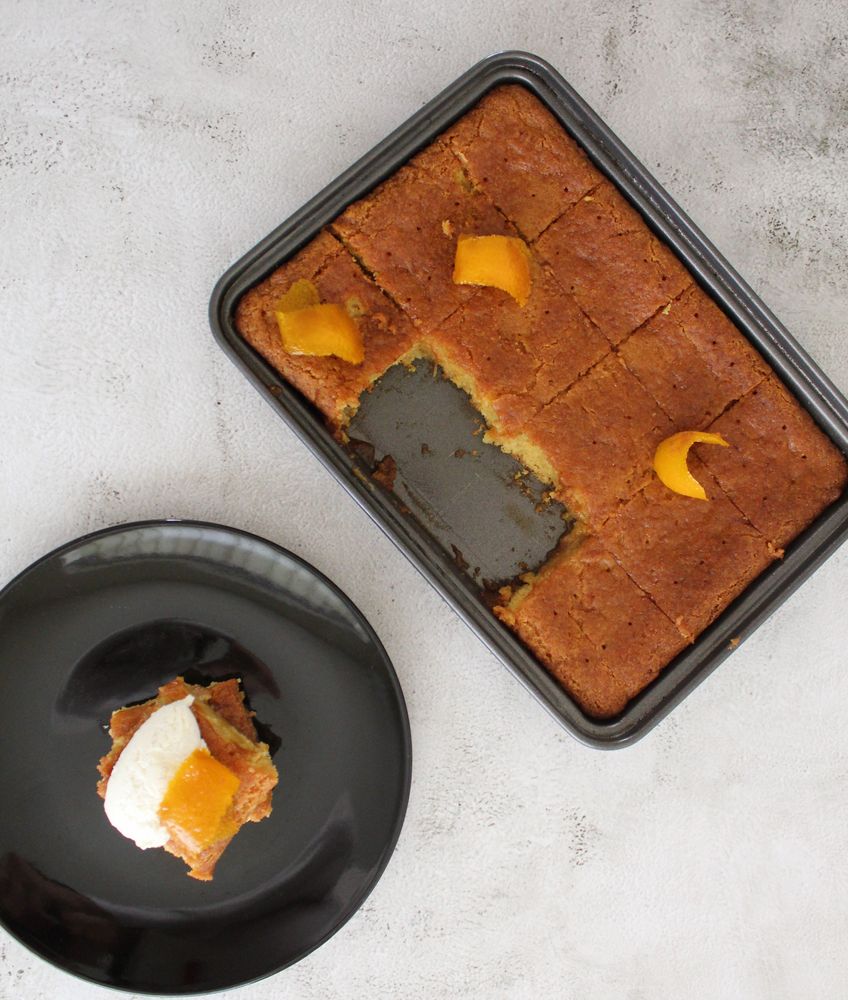 Did you try this recipe?
Let us know how it went, comment below and share a picture on Instagram or Twitter with the hashtag #natliciousfood
*Disclosure
Feel free to support me on Patreon!
Some of the above links are affiliate links, meaning at no additional cost to you, I may earn commission when you click through and make a purchase.