One bake tray salad
One bake tray salad with chunks of sweet potato, sourdough bread and chickpeas.
Vegan, nut free, soy free | Serves 2 | SALAD
Ingredients:
For the sweet potatoes:
650g sweet potato, cut in cubes
1 tablespoon of olive oil
Salt and pepper
1 teaspoon of each oregano, paprika, garlic granules, thyme, and chili flakes (optional)
1 teaspoon of Dhow Nature Foods turmeric (10% discount code: DHOWLIKENATALI)
For chickpeas:
230g chickpeas (drained weight), drained and washed
120g sourdough bread, cut in cubes
1 tablespoons of each olive oil and maple syrup
Salt and pepper
2 cloves of garlic, crushed
1 teaspoon of each oregano and paprika
Serve with:
1 spring onion, chopped
A handful of fresh arugula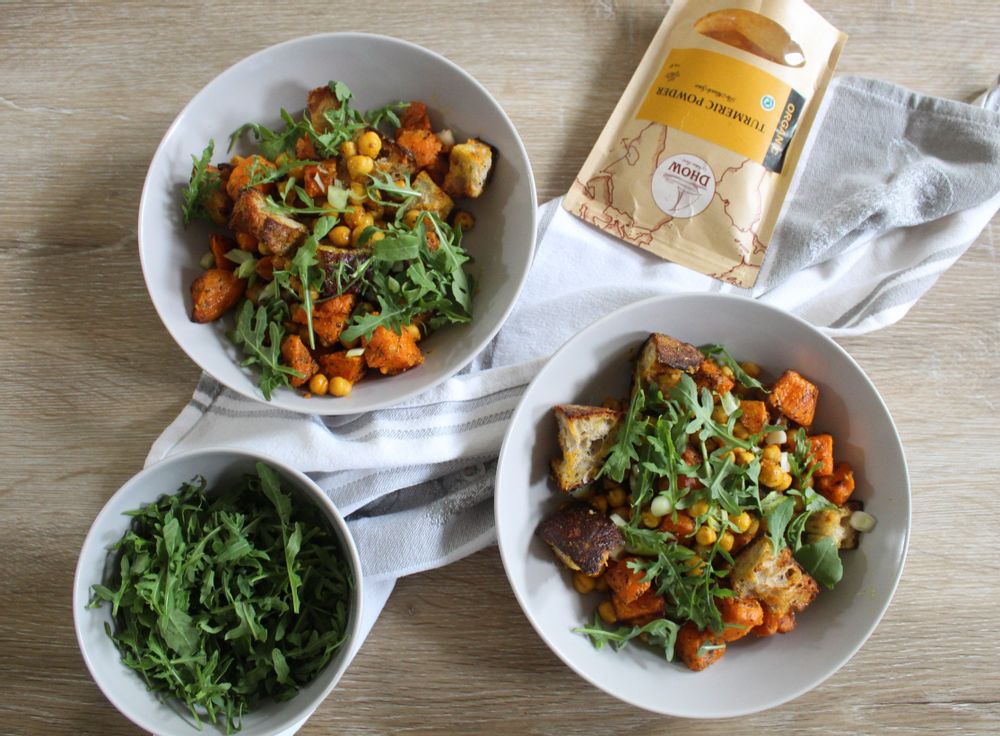 Steps:
1.Preheat the oven at 180°C and line a baking tray with some parchment paper.
2.In a bowl add the sweet potatoes, along with all the remaining ingredients and mix well.
3.Place the sweet potatoes on the baking tray and bake for 30 minutes.
4.In the meantime, prepare the chickpea ingredients by mixing everything in the same bowl.
5.After 30 minutes, turn the sweet potatoes and add the chickpea mixture in the tray. Bake for another 7-8 minutes.
6.Once everything baked, serve with some spring onions and fresh arugula.
Happy cooking everyone!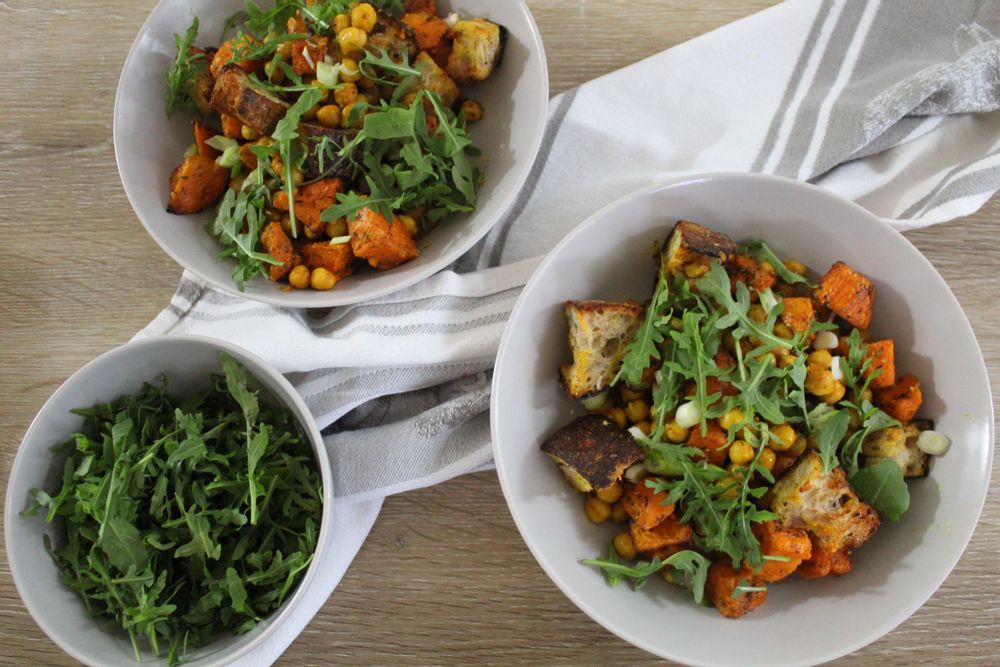 Did you try this recipe?
Let us know how it went, comment below and share a picture on Instagram or Twitter with the hashtag #natliciousfood
*Disclosure
Feel free to support me on Patreon!
Some of the above links are affiliate links, meaning at no additional cost to you, I may earn commission when you click through and make a purchase.