Mushroom bourguignon
Mushrooms are is season, so I decided to show you how to make mushroom bourguignon, one of the cosiest meals of the season!
Vegan, nut free, soy free, gluten free | Serves 3 | MAIN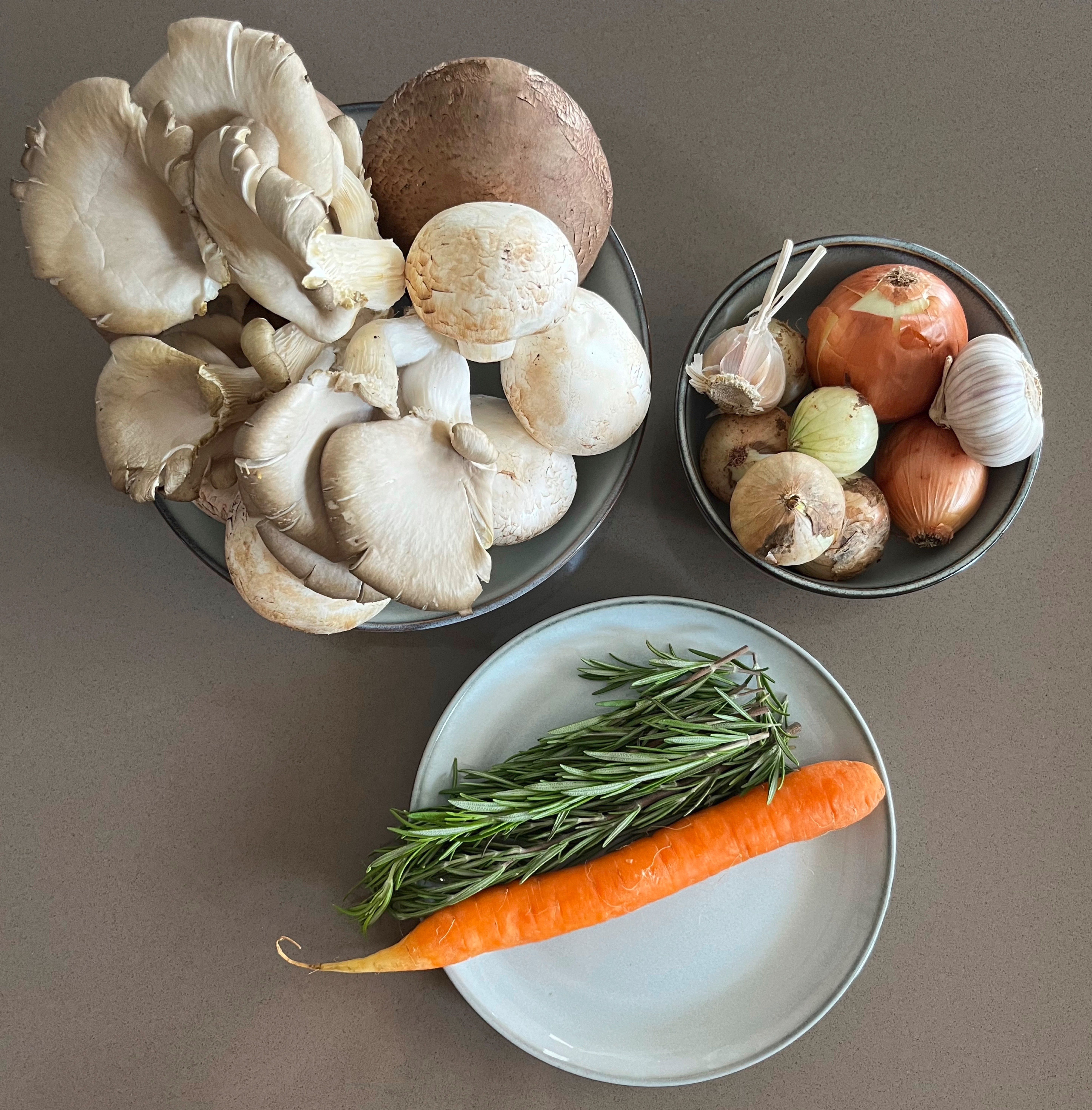 Ingredients:
700g mixed mushrooms
60ml olive oil
Salt and pepper
1 teaspoon of each garlic granules and dried oregano
1 carrot, cut in bite size pieces
5-6 small onions, peeled
3-4 cloves of garlic, peeled
40ml red wine
Fresh rosemary
2 bay leaves
400ml veggie stock
1 teaspoon each tomato and miso paste
1 teaspoon corn flour (cornstarch)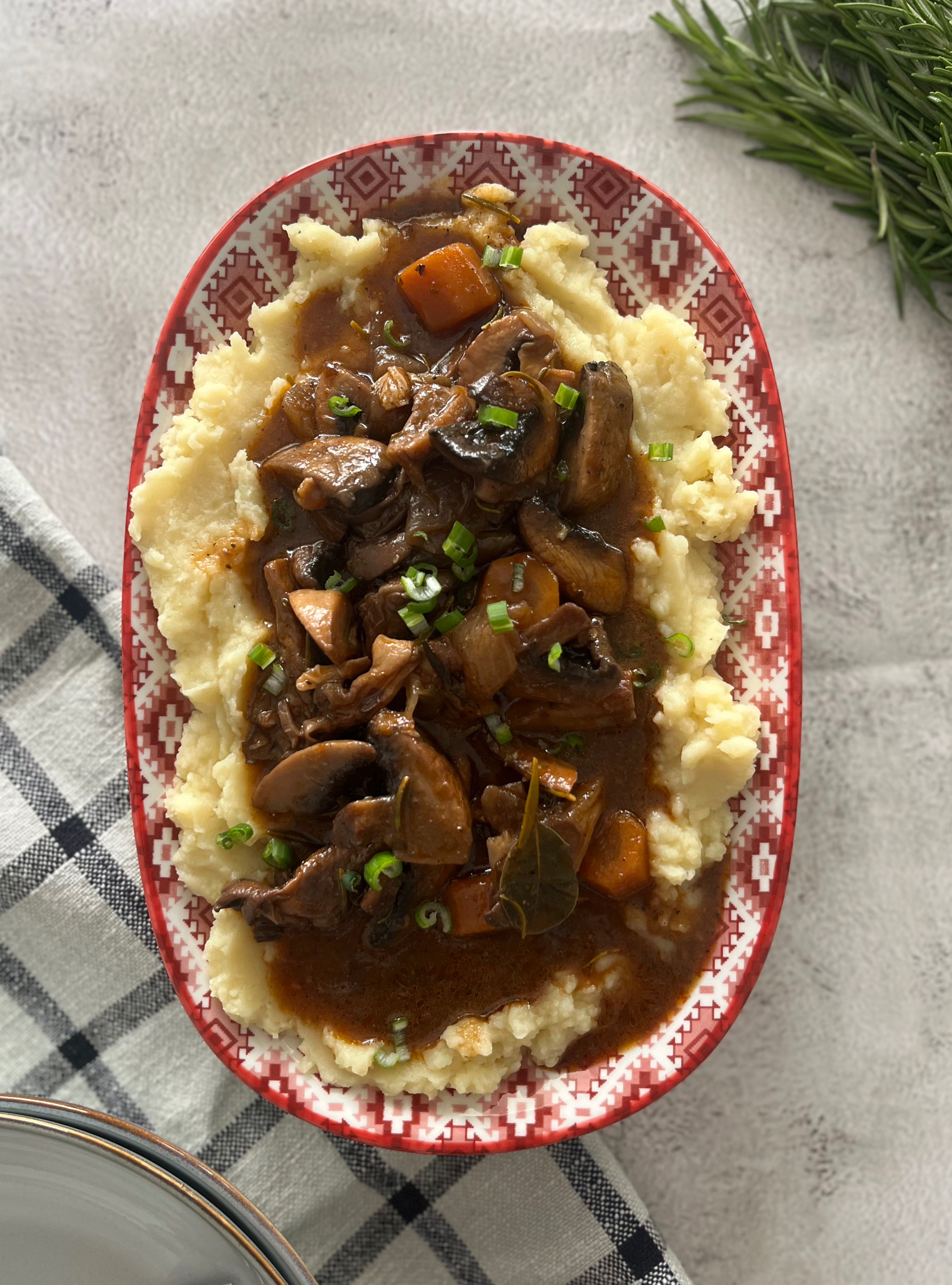 Steps:
1.Start off by preparing the mushrooms. I remove the hard part from the oyster and peel the outer skin of the rest of the mushrooms.
2.Then cut them into large chunks.
3.In a pot, on a medium high heat, sauté the mushrooms with a bit of olive oil in batches until golden.
4.Remember to season each batch with salt, pepper, oregano ang garlic granules.
5.Once the mushrooms are ready, set them aside and in the same pot, add the onions and carrots with the rest of the olive oil.
6.Season and after few minutes add the garlic cloves, and cook for a couple more minutes.
7.Add the wine to deglaze the pot, along with the herbs.
8.Cook for few minutes to allow the alcohol to evaporate, before you add the mushrooms, veggie stock, tomato and miso paste.
9.Mix well and bring to boil, then lower the heat, cover and simmer for 20 minutes.
10.Take 2-3 tablespoons of the liquid from the pot and add it in a bowl, along with the corn flour and mix it well, then add the mixture back into the pot (this corn flour slurry will help thicken our sauce).
11.Cook for additional 5 minutes and then you are ready to serve.
Enjoy!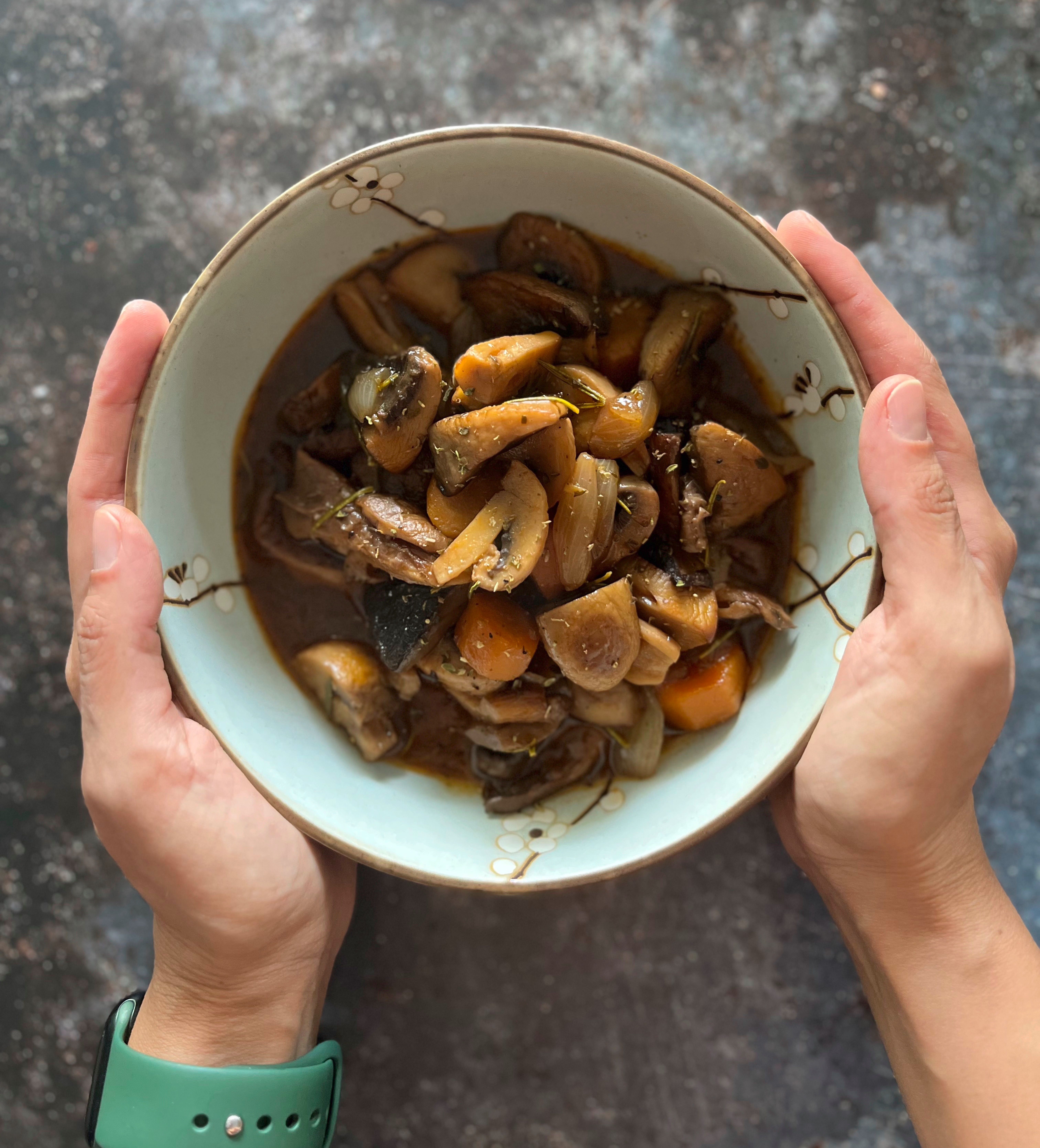 Notes:
I used portobello, white and oyster mushrooms, feel free to use the ones you prefer or are available to your area.

I used a variety of small onions, but feel to use regular white onions, just cut them in quarters.

I like to serve it with some mashed potatoes, or a good sourdough bread, but tagliatelle would work perfectly too!
Did you try this recipe?
Let us know how it went, comment below and share a picture on Instagram or Twitter with the hashtag #natliciousfood
*Disclosure
Feel free to support me on Patreon!
Some of the above links are affiliate links, meaning at no additional cost to you, I may earn commission when you click through and make a purchase.