Lentil salad
I have been obsessed with this simple, yet so delicious lentil salad lately, so it was only fair to share the recipe with you!
Vegan, soy free | Serves 3 | SALAD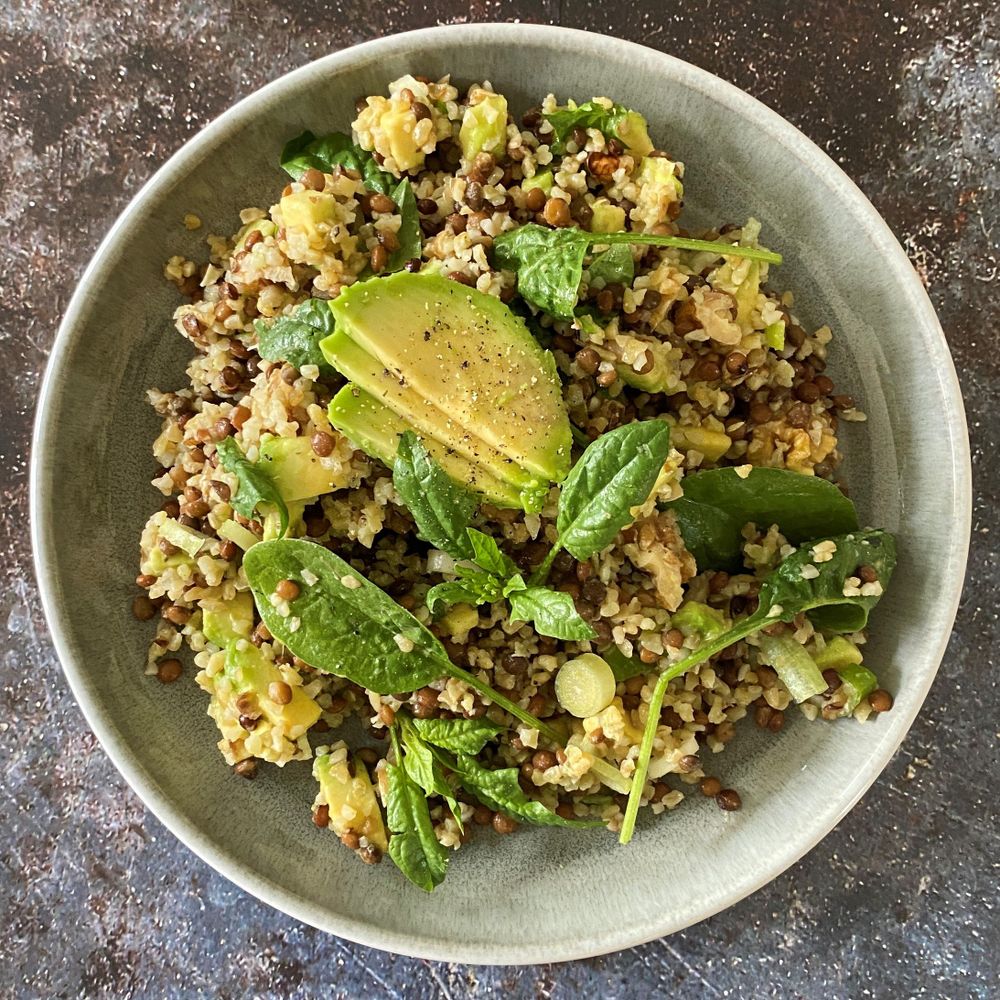 Ingredients:
100g bulgur
265g lentils from a can, rinsed and drained
1 spring onion
50g walnuts
1 avocado
50g fresh baby spinach
Dressing:
3 tablespoons olive oil
2 tablespoons white wine vinegar
1 teaspoon Dijon mustard
Salt and pepper
Pinch of oregano and garlic granules
Steps:
1.In a small pot on a medium heat, add the bulgur with 240ml of boiling water and a pinch of salt.
2.Bring to boil, lower the heat, cover, and simmer for 8-10 minutes.
3.Once cooked all the water but be absorbed. Let aside to cool down.
4.Thinly slice the spring onion and chopped the walnuts.
5.In a large bowl, add the lentils, spring onion, walnuts, avocado cubes, and the cooked bulgur.
6.Mix all ingredients for the dressing and add it in the bowl, combine well and add the spinach leaves.
Enjoy!
Did you try this recipe?
Let us know how it went, comment below and share a picture on Instagram or Twitter with the hashtag #natliciousfood
*Disclosure
Feel free to support me on Patreon!
Some of the above links are affiliate links, meaning at no additional cost to you, I may earn commission when you click through and make a purchase.