Lemon potatoes
With this week's recipe I'm going back to basics! These lemon potatoes are an all-time favourite in my house, and it's time to become yours as well!
Vegan, nut free, soy free, gluten free | Serves 2 | SIDE
Ingredients:
600g potatoes
2 tablespoons olive oil
Salt and pepper
Lemon dressing:
1 lemon
60ml olive oil
1 tablespoon maple syrup
1 teaspoon dried oregano
1/2 teaspoon garlic granules
1/2 teaspoon Dijon mustard
Salt and pepper
2 garlic cloves
Garnish with:
Lemon zest
Sprinkle of fresh oregano
Steps:
1.Peel the potatoes and cut in cubes.
2.Place them in a baking tray, lined with parchment paper, add the oil and season with salt and pepper.
3.Combine and bake in a preheated oven at 180°C for 20 minutes.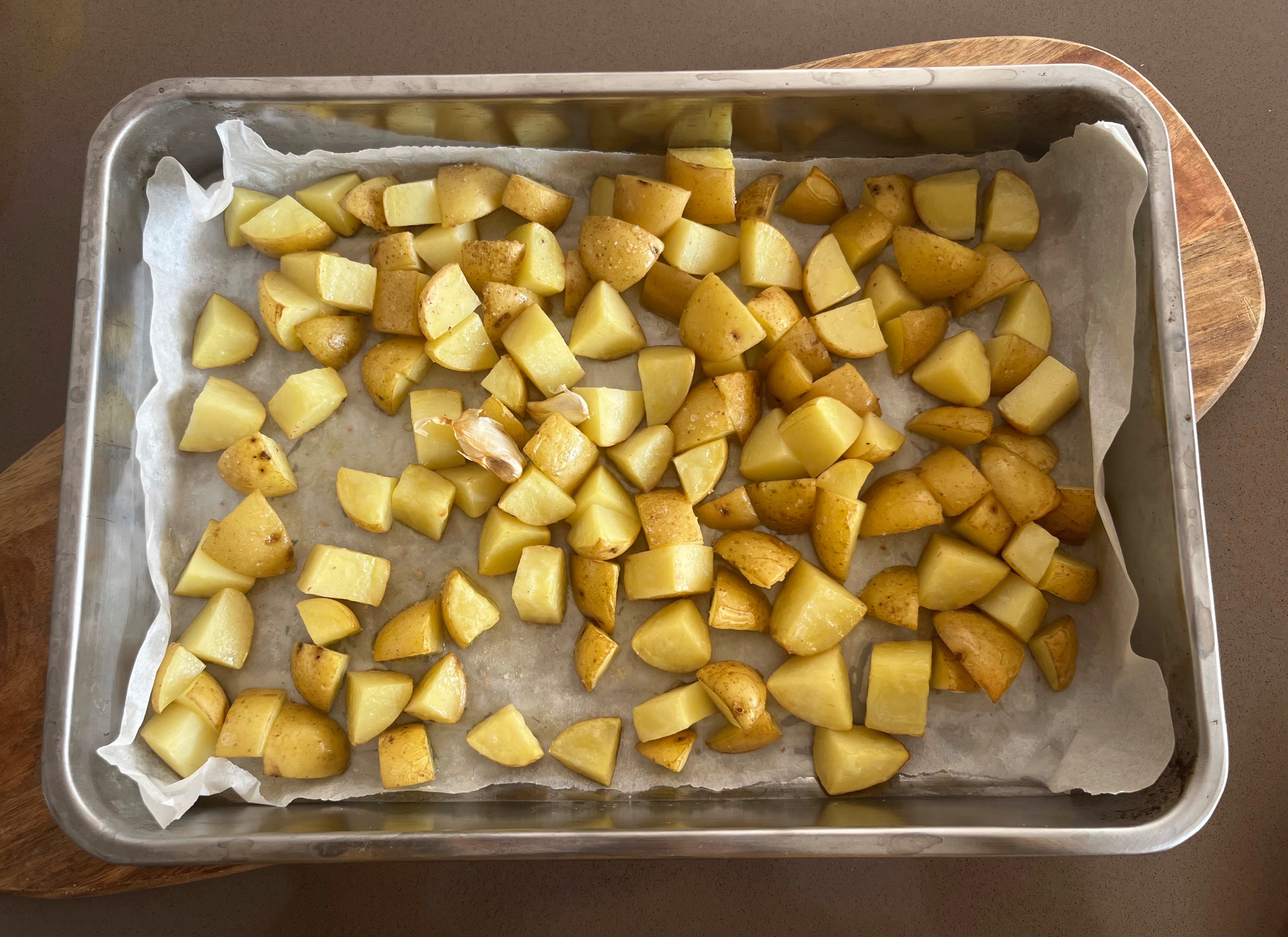 4.In the meantime, zest the lemon and keep it on the side.
5.Then prepare the lemon dressing by adding all the ingredients (except the garlic cloves) in a jar and shake it well to mix.
6.After the 20minute mark, remove the potatoes from the oven and add the lemon dressing on top, the garlic cloves and the juiced lemons.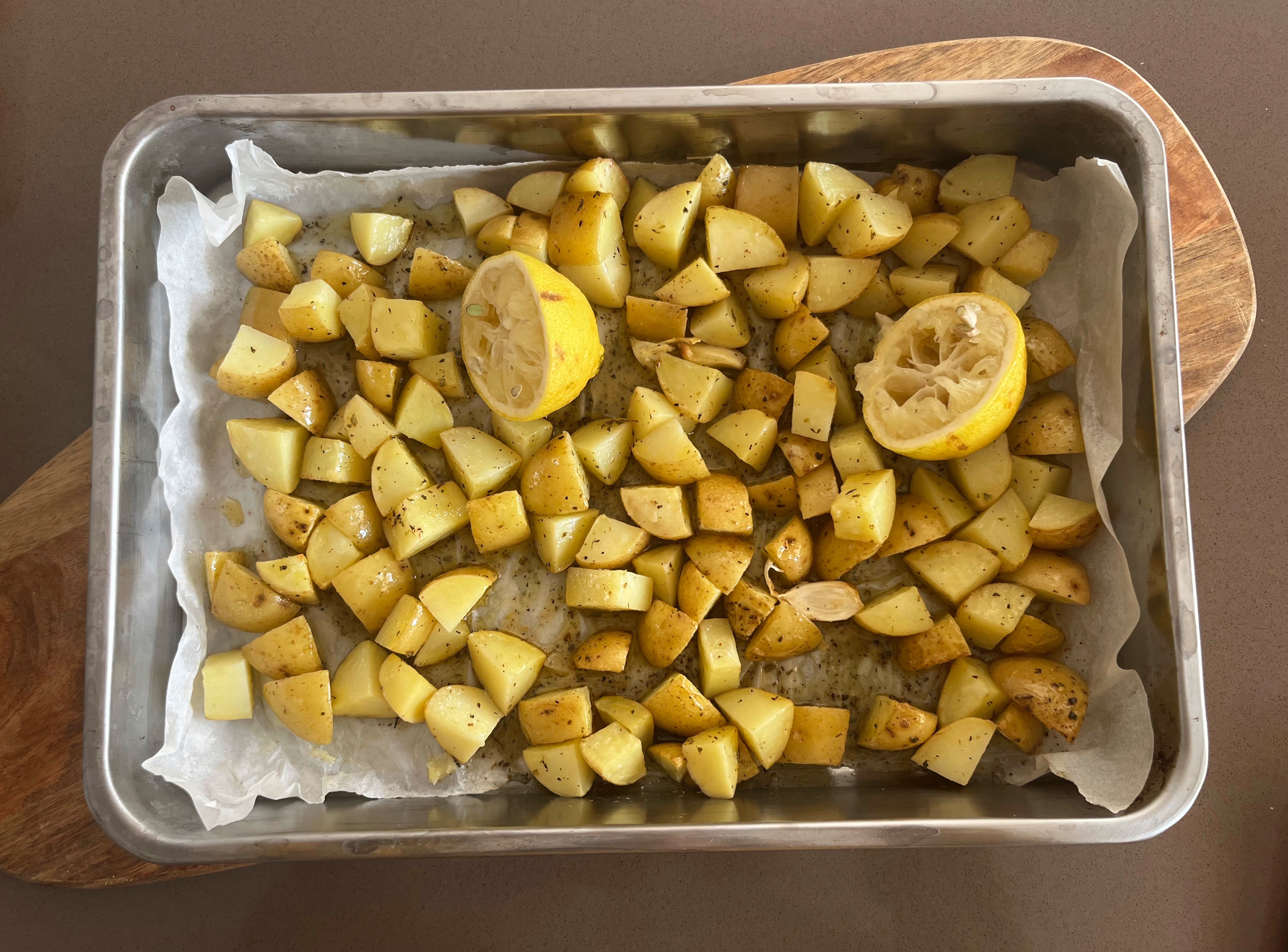 7.Bake for another 25 minutes or until the potatoes are cooked.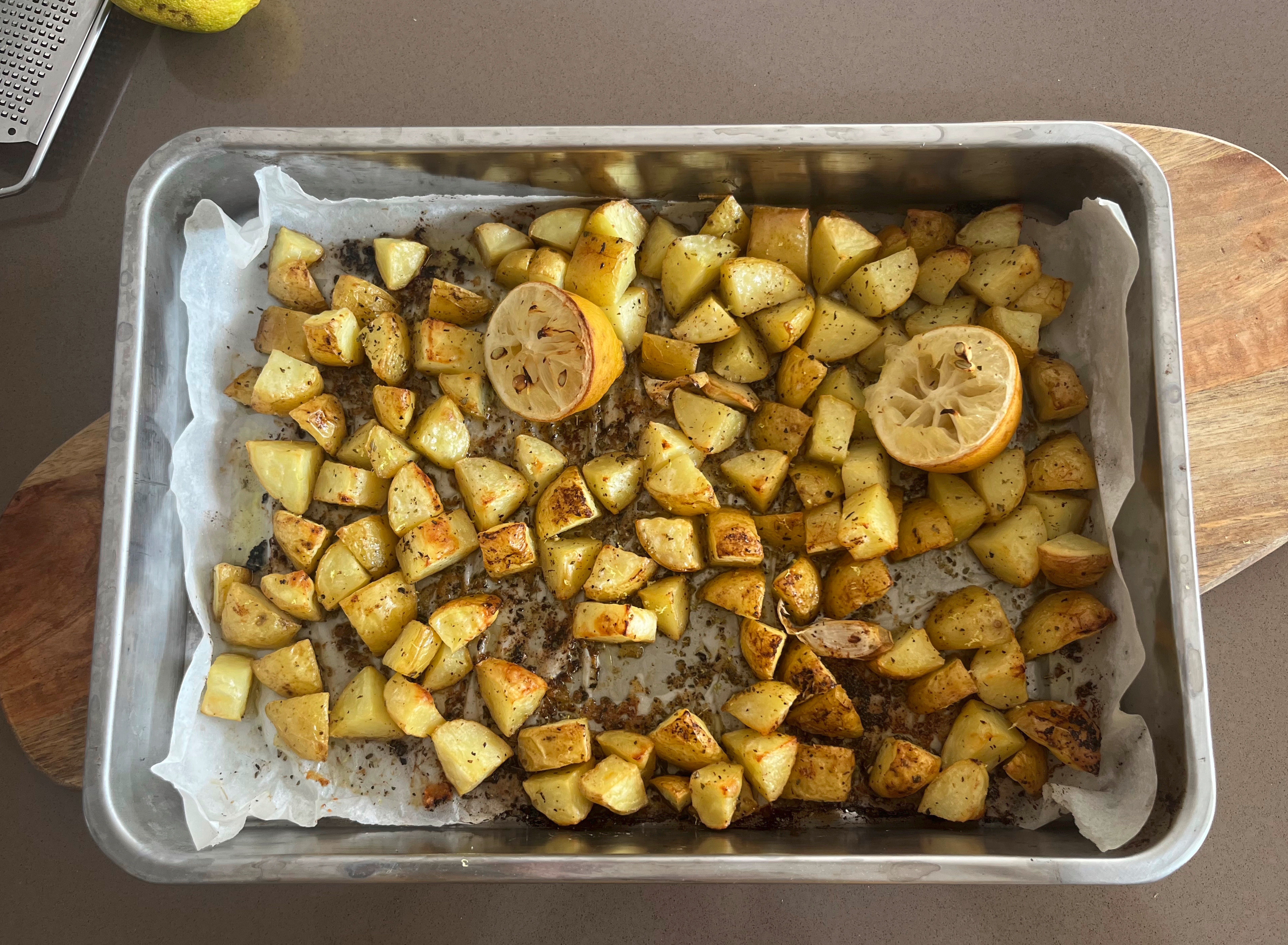 8.Serve with lemon zest and fresh oregano and enjoy warm!
Enjoy!
Notes:
You can use any time of potatoes, I used baby organic potatoes, since I kept the skin on.

Make sure to wash them well, if you are keeping the skin on.

You cut in shape you like, just make sure that you keep a consistency so they can cook at the same time.

The total cooking time might vary from 45-60 minutes, depending on your potatoes.
Did you try this recipe?
Let us know how it went, comment below and share a picture on Instagram or Twitter with the hashtag #natliciousfood
*Disclosure
Feel free to support me on Patreon!
Some of the above links are affiliate links, meaning at no additional cost to you, I may earn commission when you click through and make a purchase.