Jackfruit and mushroom stew
Jackfruit and mushroom stew
Jackfruit and mushroom slow coked stew with tagliatelle!
Vegan, nut free, gluten free | Serves 3 | MAIN
Ingredients:
1 onion, chopped
1 tablespoon olive oil
5 cloves of garlic, crushed
200g forestière mushrooms, sliced
100g shiitake mushrooms, sliced
2 bay leaves
Salt and pepper
1 teaspoon oregano
1/2 teaspoon garlic granules
225g jackfruit (drained weight), drained and washed
1 tablespoon soy sauce
50ml balsamic vinegar
50g tomato passata
1 vegetable cube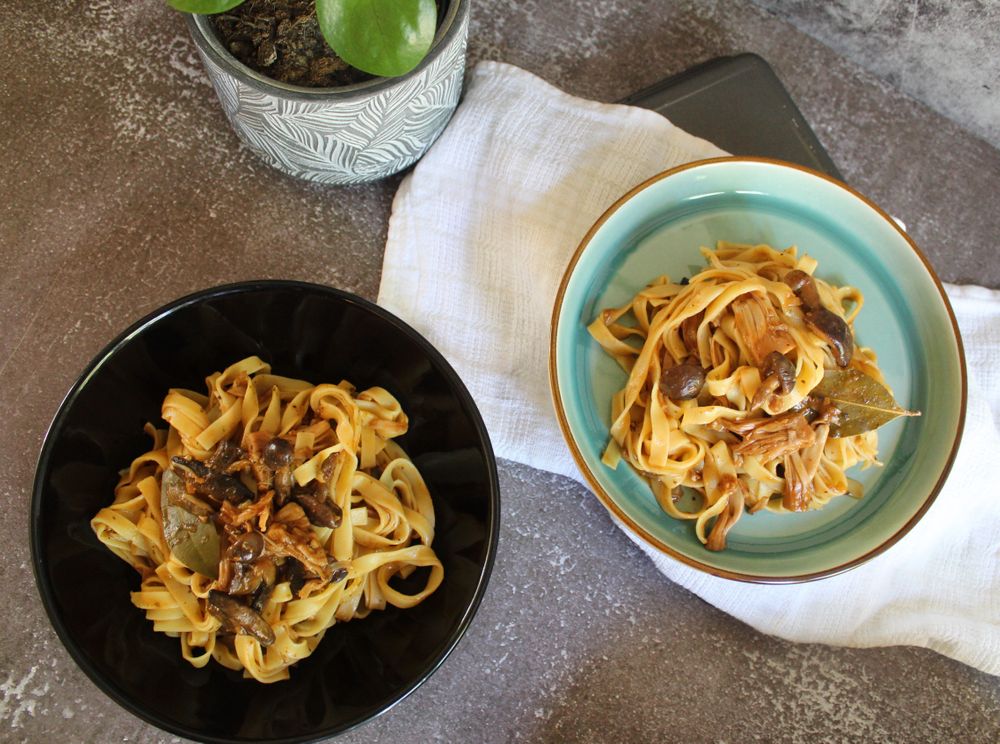 Steps:
1.In a wide pan sauté the onion with the olive oil, until translucent.
2.Add the garlic cloves and sauté for few minutes.
3.Add the mushrooms and sauté for 4-5 minutes until, stirring occasionally, until they release all the water and they get a nice brown colour. Add the spices and bay leaves.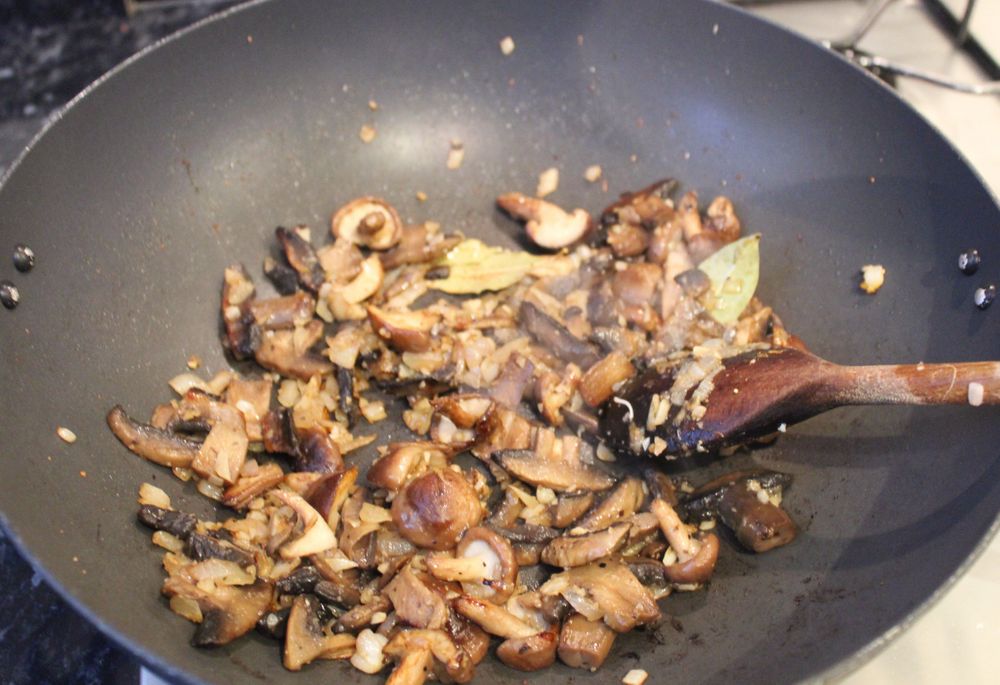 4.While the mushrooms are cooking, shred the jackfruit.
5.Once the mushrooms are brown, add the jackfruit in the pan.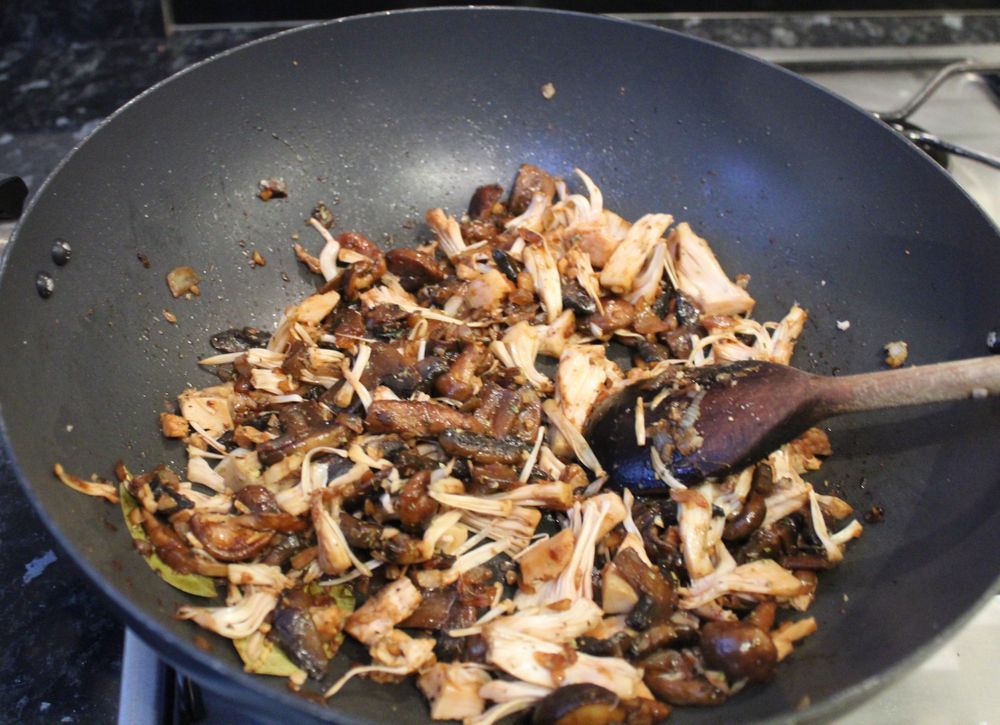 6.Saute for a minute before you add the soy sauce and balsamic vinegar. Reduce the vinegar for a minute.
7.Once the vinegar is absorbed, add the tomato passata, vegetable cube and 500ml of boiling water.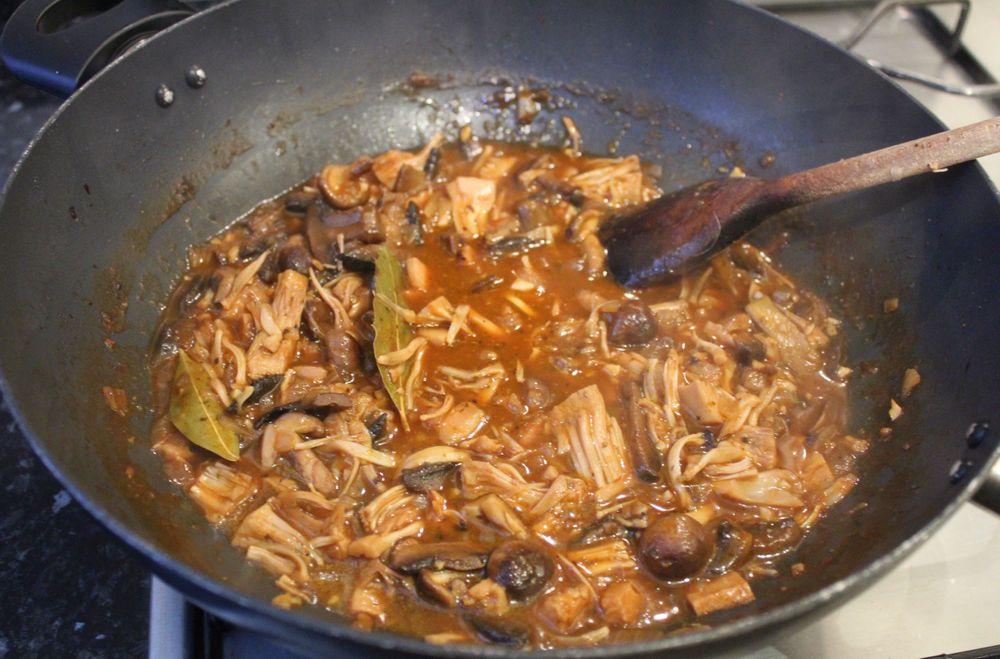 8.Stir to dissolve the veggie cube, bring to boil, then lower the heat and simmer for 25-30 minutes, stirring occasionally.
9.Taste and adjust the seasoning to your preference.
10.I served it with tagliatelle and plant-based cheese.
Happy cooking everyone!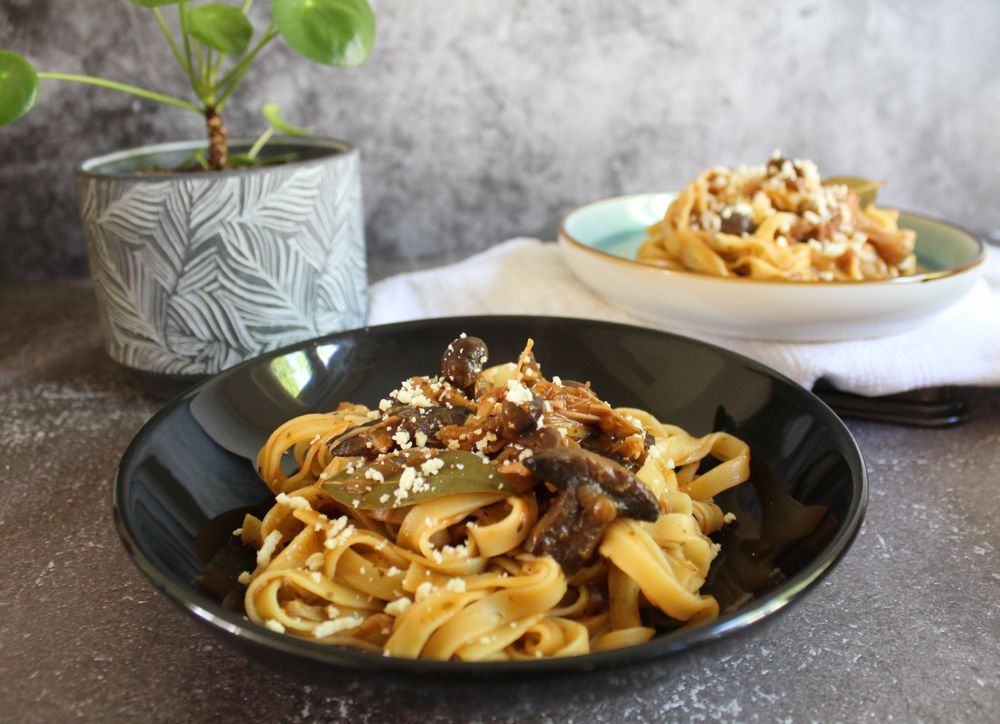 Did you try this recipe?
Let us know how it went, comment below and share a picture on Instagram or Twitter with the hashtag #natliciousfood
*Disclosure
Some of the above links are affiliate links, meaning at no additional cost to you, I may earn commission when you click through and make a purchase.