Green beans stew
This is a traditional Cypriot and Greek recipe, called fasolakia yiahni. It is a family favourite all year around and is made with simple pantry ingredients.
Vegan, gluten free, soy free, nut free | Serves 3-4 | MAIN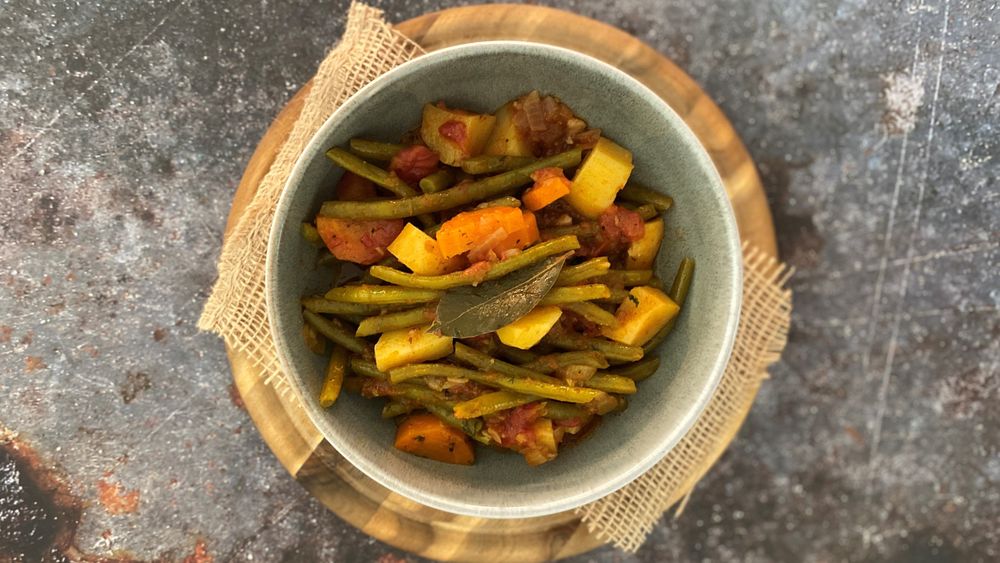 Ingredients:
2 tablespoons of olive oil
1 onion, chopped
2 cloves of garlic, minced
400g potatoes, cut in bite size pieces
2 carrots, cut in bite size pieces
1/2 teaspoon of sugar
1 vegetable bouillon cube
1 teaspoon of tomato paste
1 can of chopped tomatoes (400g)
500g green beans, fresh or frozen (cut the edges on the fresh ones)
1/2 teaspoon of oregano
1/4 teaspoon of garlic granules
1-2 bay leaves
Salt and pepper
2 tablespoons of fresh dill
Steps:
In a large pot, on a medium high heat, add the oil, onions and a pinch of salt and saute for a couple of minutes, until translucent.

Continue with the minced garlic, potatoes and carrots, saute for 3-4 minutes until golden and season with plenty of salt.

Add the sugar, all the spices and the tomato paste. Cook for a minute before adding the chopped tomatoes and veggie stock.

Add 400ml of water, the green beans, and a generous pinch of salt.

Bring to boil, lower the heat, cover, and cook covered for approximately 30 minutes, stirring occasionally.

Check if the potatoes and carrots are cooked, using a fork.

Add the fresh dill and check the seasoning before serving.

Serve them with vegan feta and bread!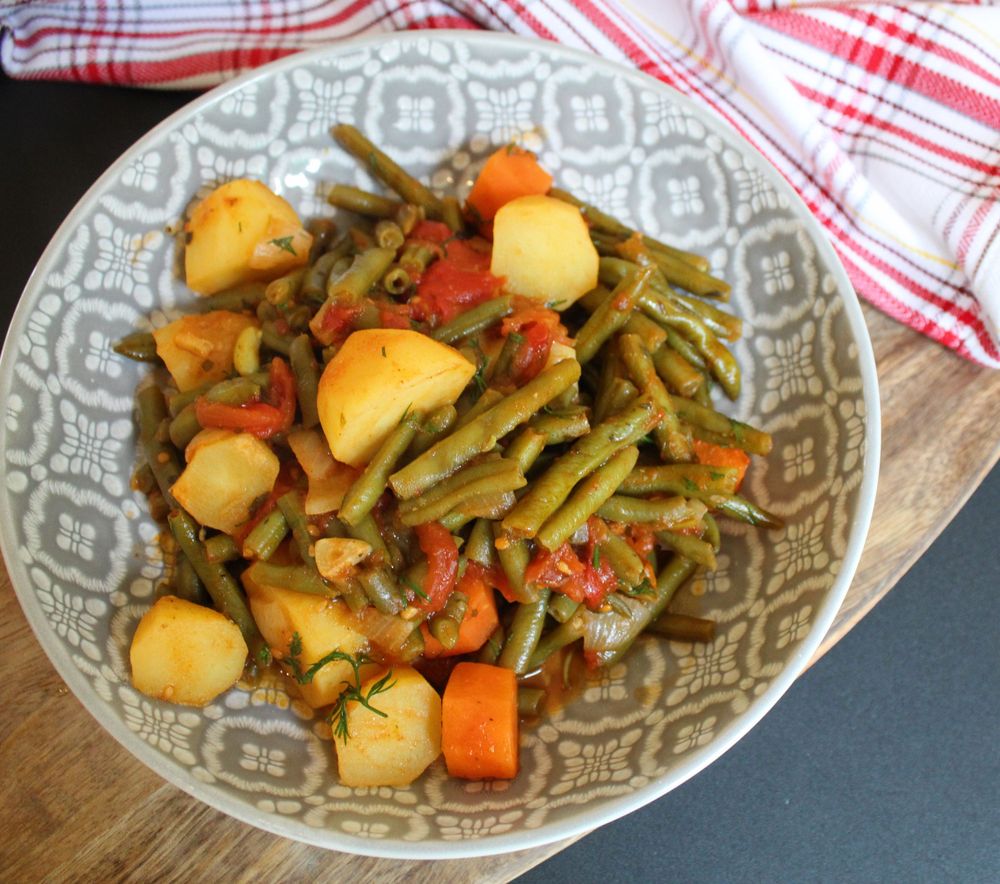 Happy cooking everyone!
Did you try this recipe?
Let us know how it went, comment below and share a picture on Instagram or Twitter with the hashtag #natliciousfood
*Disclosure
Some of the above links are affiliate links, meaning at no additional cost to you, I may earn commission when you click through and make a purchase.