Granola
Today's recipe is a gorgeous granola, that won't take much of your time or money to make!
Vegan, soy free, gluten free, refined sugar free | 10 Servings | BREAKFAST
*Make sure to use gluten free oats.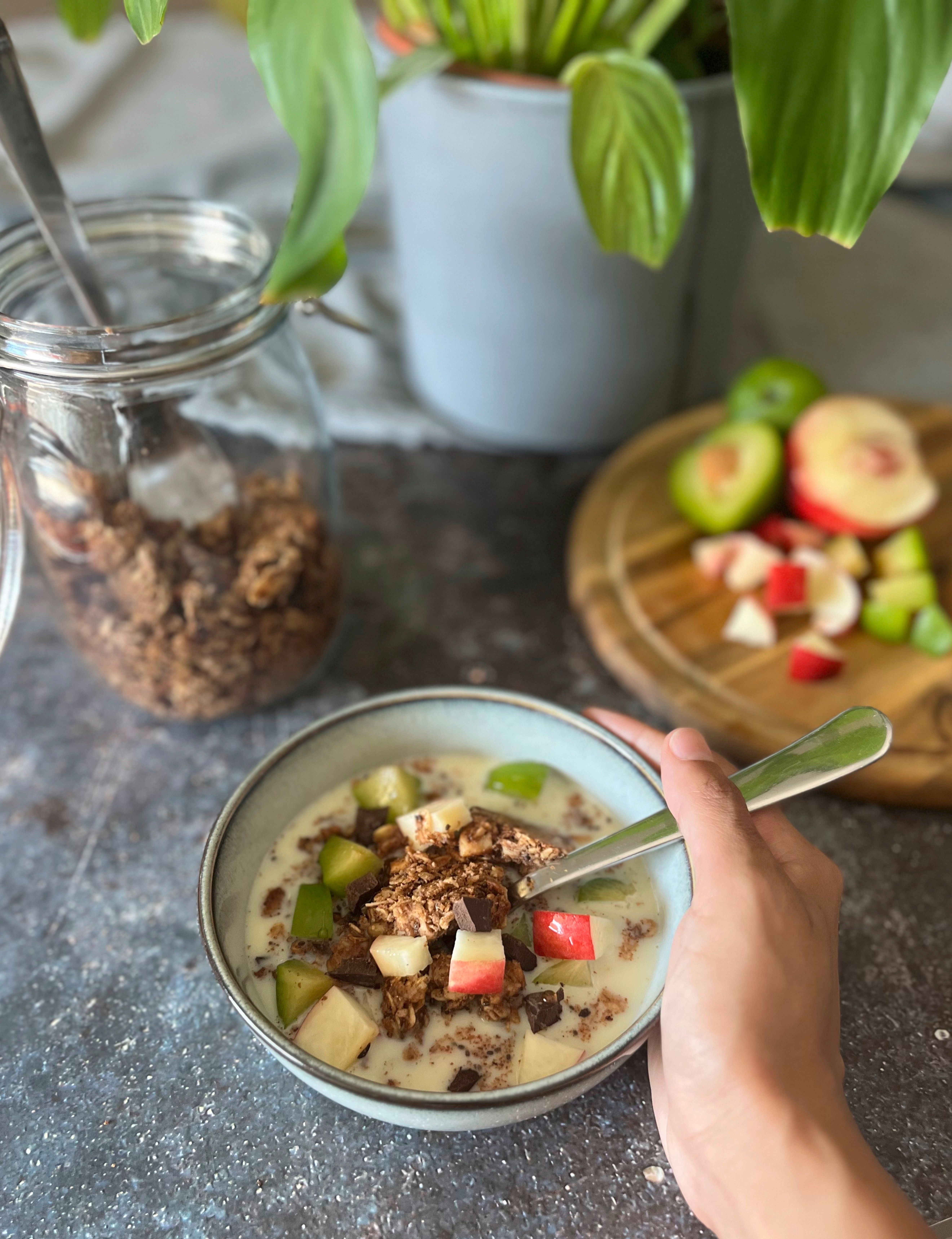 Ingredients:
85ml coconut oil
85ml maple syrup
85g peanut butter
1 tablespoon vanilla bean paste
220g oats
50g pumpkin seeds
65g hazelnuts, roughly chopped
65g walnuts, roughly chopped
30g almond flakes
20g chia seeds
1 teaspoon cinnamon
Pinch of salt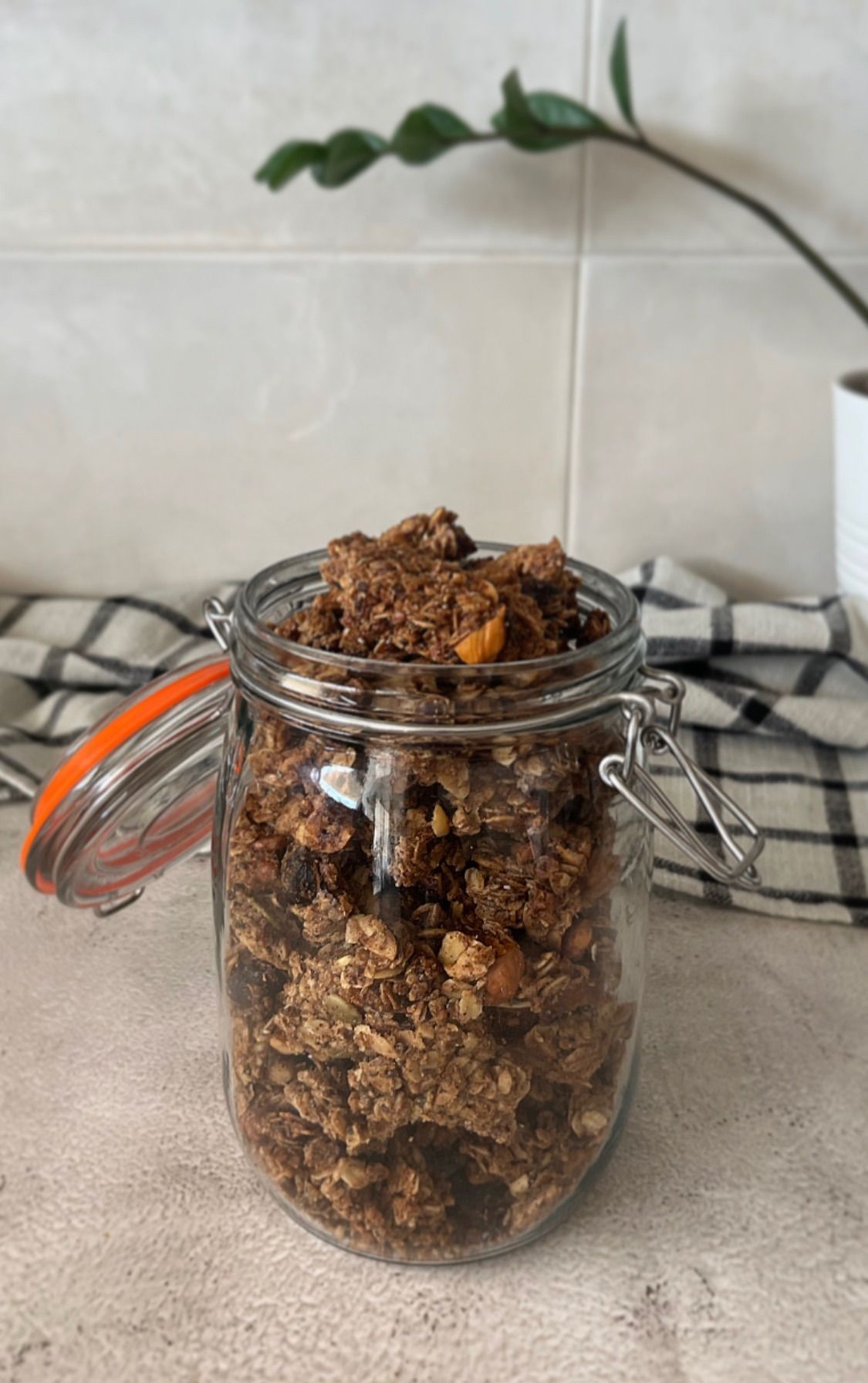 Steps:
1.In a saucepan or small pot add the coconut oil, maple syrup and peanut butter on a low-medium heat and heat for a few minutes, stirring occasionally to combine.
2.Once everything has been incorporated, remove from the heat and add the vanilla.
3.In a large mixing bowl, add all the remaining ingredients and mix to combine.
4.Add the wet mixture into the dry and combine well.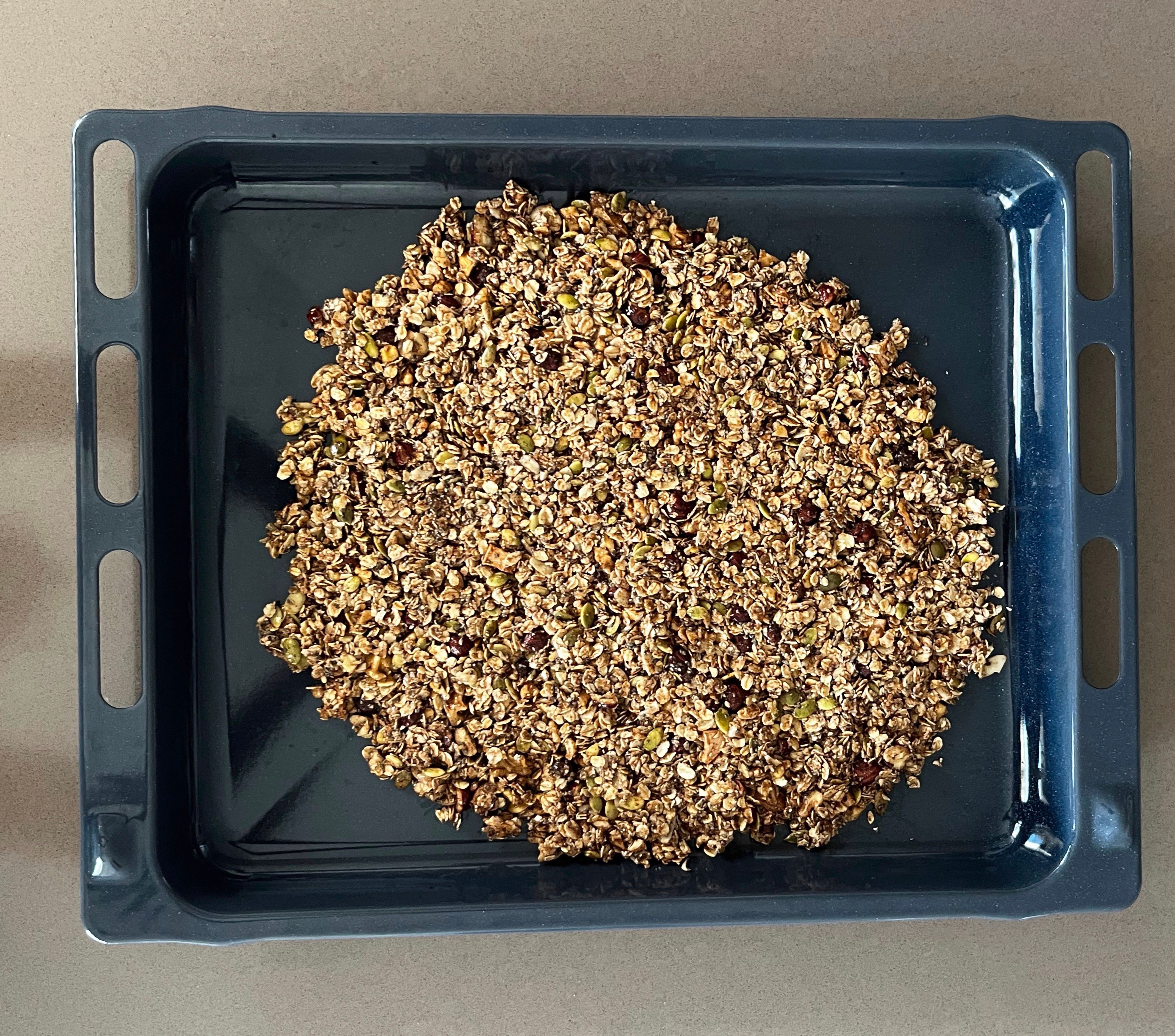 5.Spread the mixture in a baking tray on an even layer and bake in a preheated oven at 180°C for 15-18 minutes.
6.Remove from the oven, let it cool on a room temperature, it will continue to harden even more.
7.Once it's cool, store it in an air-tight container or glass class for up to 3 weeks.
Enjoy!
Did you try this recipe?
Let us know how it went, comment below and share a picture on Instagram or Twitter with the hashtag #natliciousfood
*Disclosure
Feel free to support me on Patreon!
Some of the above links are affiliate links, meaning at no additional cost to you, I may earn commission when you click through and make a purchase.