Crustless savoury pumpkin pie
Crustless savoury pumpkin pie
Today's recipe is a crustless savoury pumpkin pie! It's super easy to make, and it's the perfect snack, breakfast or light lunch!
Vegan, nut free, soy free | Serves 4 | SIDE
Ingredients:
850g butternut squash
2 spring onions
10 fresh mint leaves
1/4 a bunch of parsley, fresh or frozen
Salt and pepper
1 teaspoon dried oregano
1/3 teaspoon of each dried sage, rosemary, thyme, chilli flakes and nutmeg
100g plant-based yogurt
200g plant-based fetta
125g olive oil
Dry:
200g plain flour
1 teaspoon baking powder
To assemble:
2-3 tablespoons olive oil
2 tablespoons sesame seeds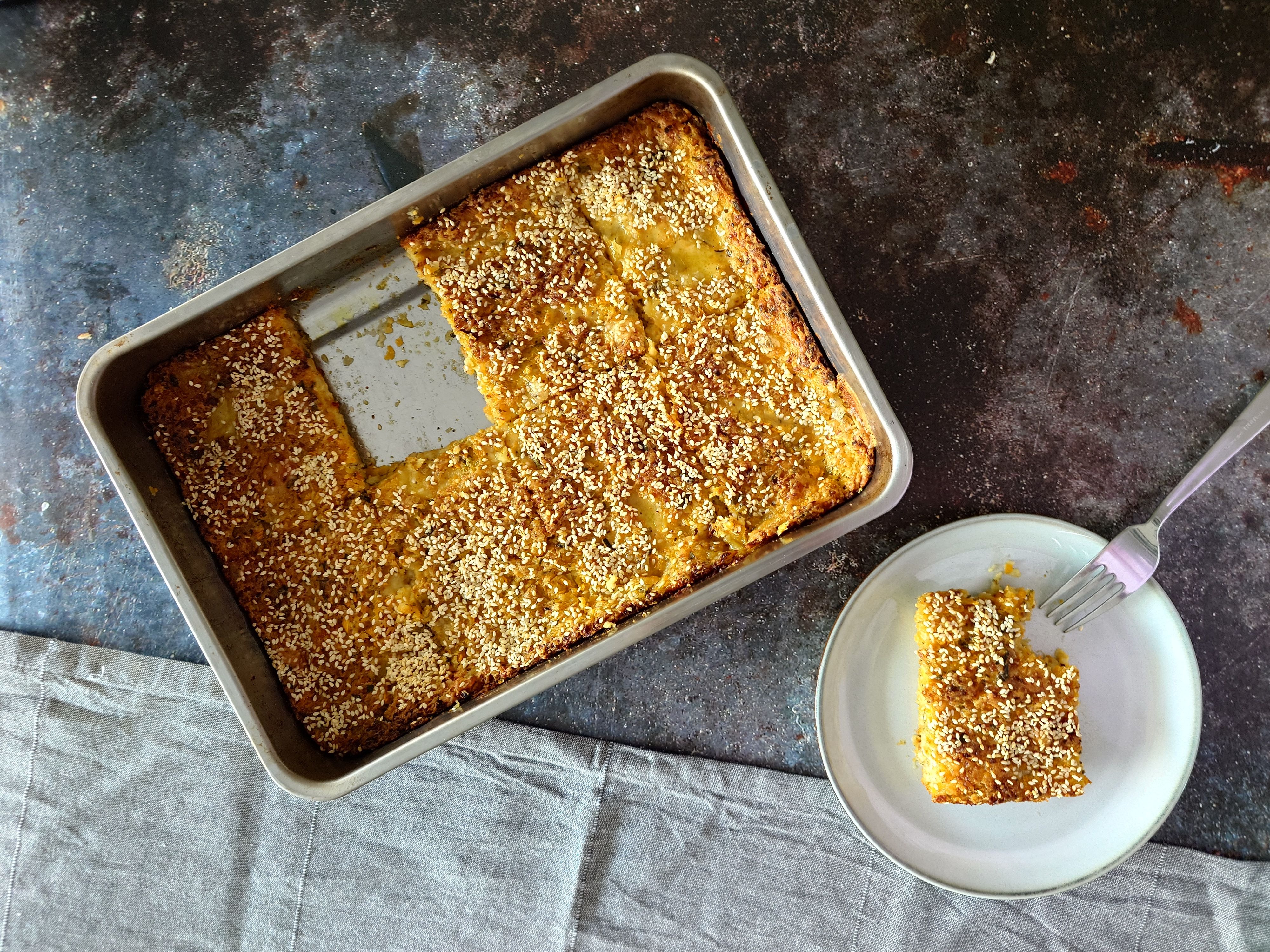 Steps:
1.Cut the squash in the middle, remove the seeds and cut into large chunks.
2.Peel and cut into smaller pieces, then blend in a food processor for a few minutes.
3.Add the shredded squash in a large mixing bowl, along with the chopped onions, fresh and dried herbs, yogurt, olive oil and crumbled fetta.
4.Combine well, before you add the dry ingredients.
5.Mix to incorporate and transfer in an oiled baking tray (I'm using a 20x30cm).
6.Spread the mixture on an even layer, sprinkle some sesame seeds on top and drizzle some olive oil.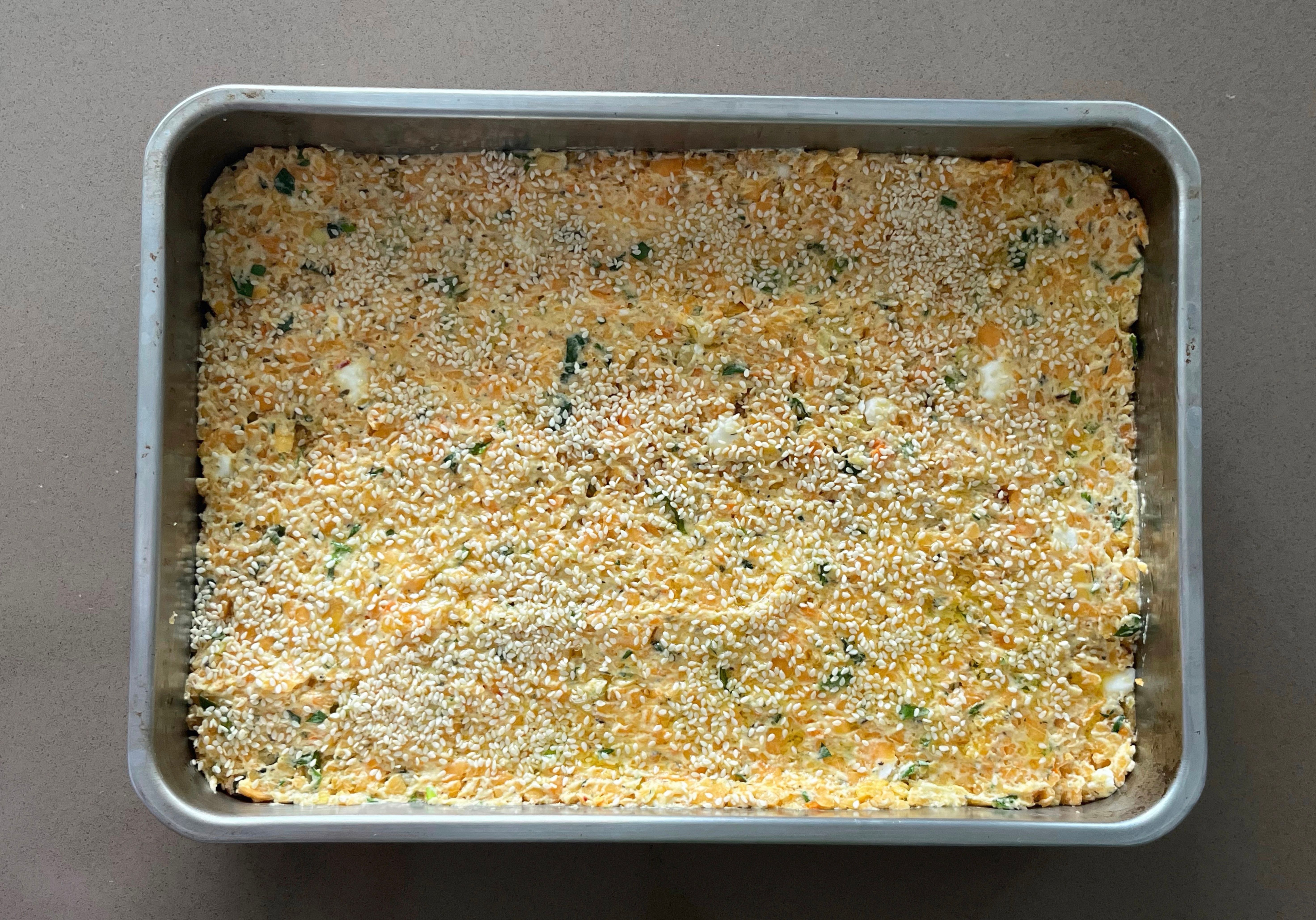 7.Bake in a preheated oven at 180°C for 1 hour, and let it cool down at least for 30 minutes before you cut it.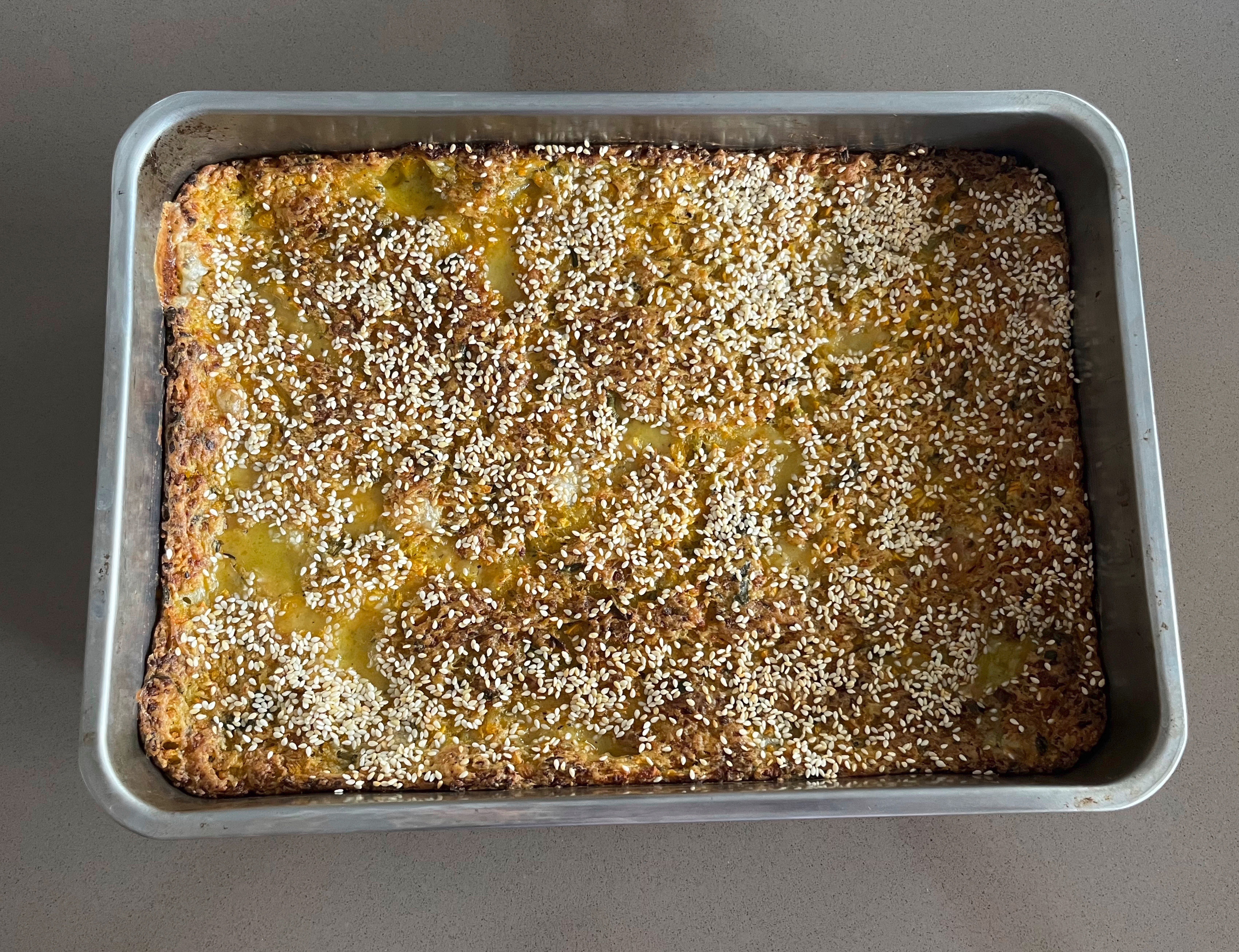 Enjoy!
Notes:
Blend the squash in batches.

You can enjoy it cold or at room temperature as well, or reheat it in the oven for 10 minutes at 180°C.

Store in the fridge for up to 4 days.
Did you try this recipe?
Let us know how it went, comment below and share a picture on Instagram or Twitter with the hashtag #natliciousfood
*Disclosure
Feel free to support me on Patreon!
Some of the above links are affiliate links, meaning at no additional cost to you, I may earn commission when you click through and make a purchase.