Crispy onions and melted cheese toasty
Crispy onions and melted cheese toasty
Crispy onions and melted cheese toasty!
Vegan, nut free, soy free | Serves 1 | BREAKFAST
Ingredients:
200ml vegetable oil
2 shallots, sliced
2 slices of sourdough bread
20g plant-based butter
Pinch of salt
80g plant-based cheese (I used Epic mature from Violife)
Steps:
1.Preheat the oil in a small pot.
2.Once is heated add the shallots and fry for few minutes, until golden brown.
3.In the meantime, spread the butter on the bread and toast it.
4.Once the shallots are cooked, remove from the oil using a spider spoon and place on a plate lined with kitchen paper on top of it, to absorb the excess oil.
5.Season the onions with a pinch of salt.
5.Add the cheese in a bowl, cover with clean film and microwave for 30-60 seconds.
6.Spread the melted cheese on the bread, sprinkle the onions and you are ready to go!
Enjoy!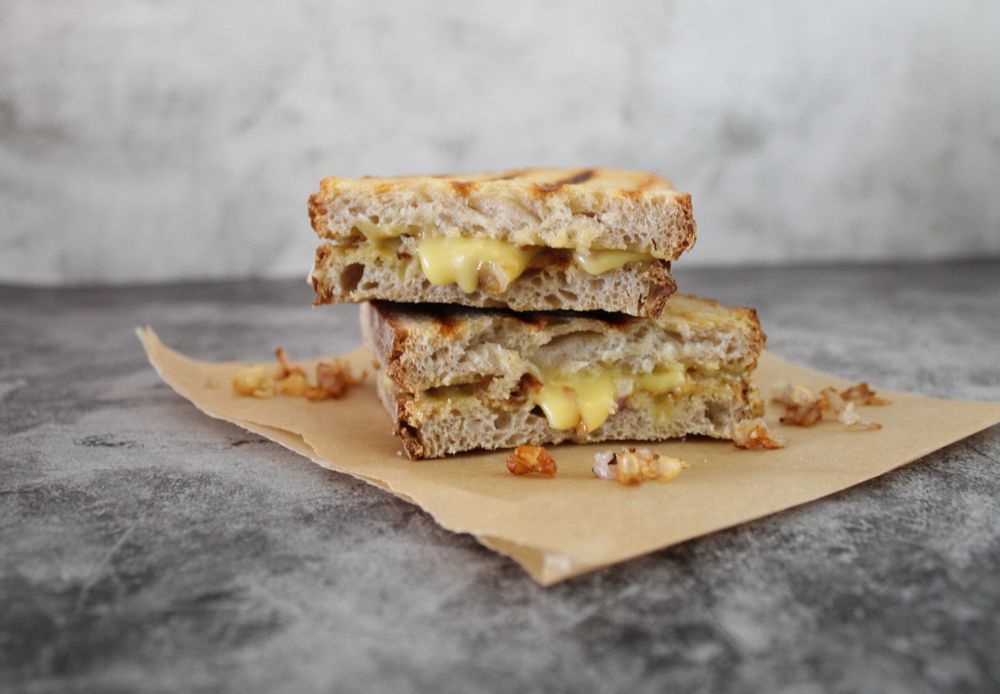 Did you try this recipe?
Let us know how it went, comment below and share a picture on Instagram or Twitter with the hashtag #natliciousfood
*Disclosure
Some of the above links are affiliate links, meaning at no additional cost to you, I may earn commission when you click through and make a purchase.