Beer crepes
Are you craving something sweet? I have the perfect dessert for you, crepes. This 4-ingredient crepe recipe is incredibly delicious, airy and light.
Vegan, soy free | 10-12 crêpes | DESSERT
Ingredients:
35g vegan butter
25g sugar
200g plain flour
330ml lager (I used Stella Artois and Heineken)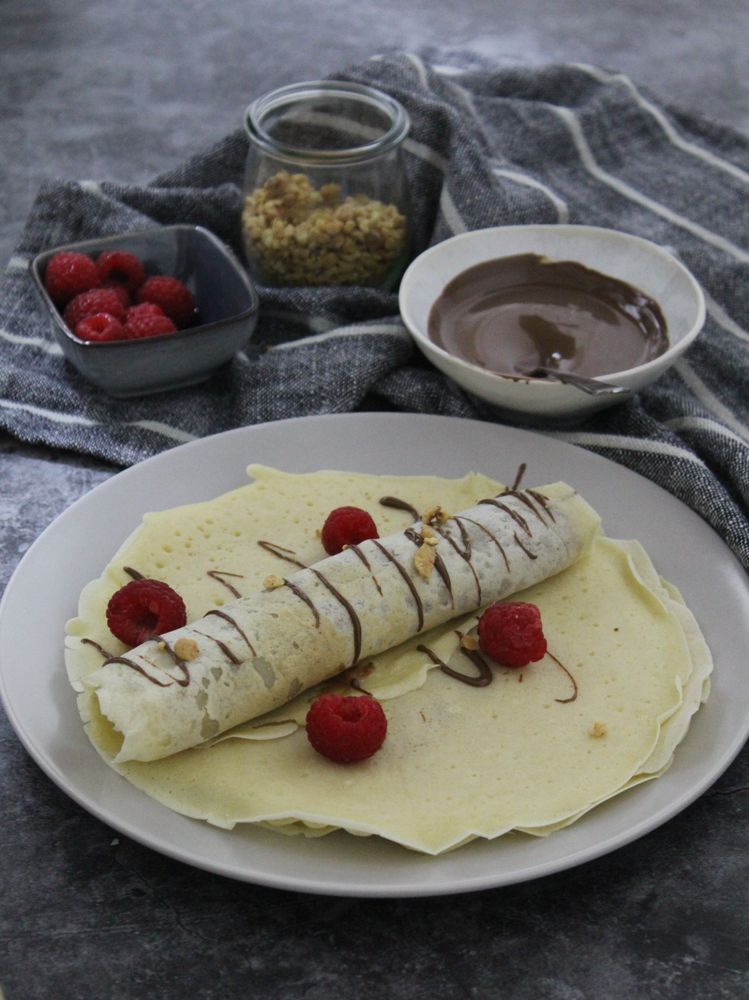 Steps:
1.Melt the butter and add in a bowl with the sugar. Use a whisk to combine.
2.Add the beer and whisk, then add the flour and whisk until everything is mixed and you have a nice airy batter.
3.Preheat a non-stick pan, on a medium heat. Add a little bit of butter and remove the excess with some kitchen paper.
4.Use a ladle to add batter into the pan, lift and tilt the pan to move the mixture around for a thin and even layer.
5.Cook on a medium heat. They are ready when you see some bubbles on the top and the edges come off the pan. Flip over, using a spatula and cook until golden. This won't take long.
6.Continue until you have used all the batter. Usually, the first crepe is a failure (this happens to me every time), but don't give up, the second one should be fine!
7.Serve with whatever toppings and spreads you like.
You can prepare the batter the day before or keep it in the fridge for up to 3 days.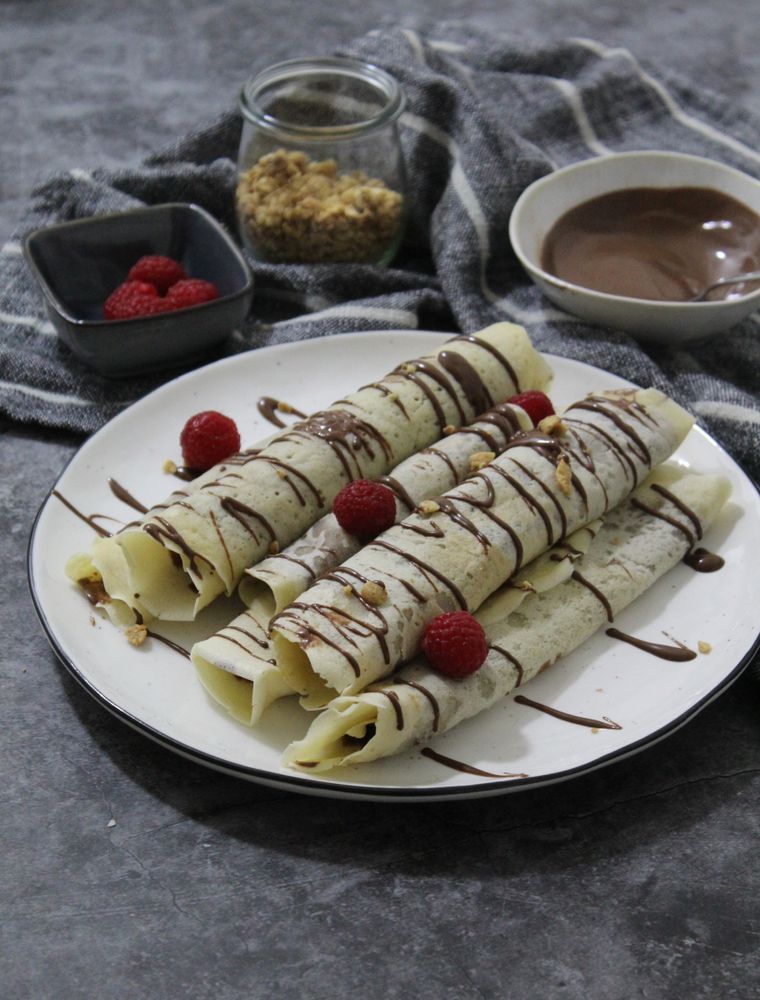 Here we had then with chocolate spread, roasted peanuts and raspberries.
Enjoy!
Did you try this recipe?
Let us know how it went, comment below and share a picture on Instagram or Twitter with the hashtag #natliciousfood
*Disclosure
Feel free to support me on Patreon!
Some of the above links are affiliate links, meaning at no additional cost to you, I may earn commission when you click through and make a purchase.