Chocolate protein pancakes
Chocolate protein pancakes
Delicious chocolate protein pancakes!
Vegan, nut free, soy free, gluten free | Serves 2 | BREAKFAST
Ingredients:
Dry:
140g oat flour
30g cocoa powder
35g protein powder (I'm using peanut chocolate peanut vegan Bulk powders)
Pinch of salt
1 teaspoon of baking powder
Wet:
300ml of oat milk (or other milk of choice)
2 tablespoons of maple syrup
1 ripe banana
1 teaspoon of vanilla
To make:
A little bit of coconut oil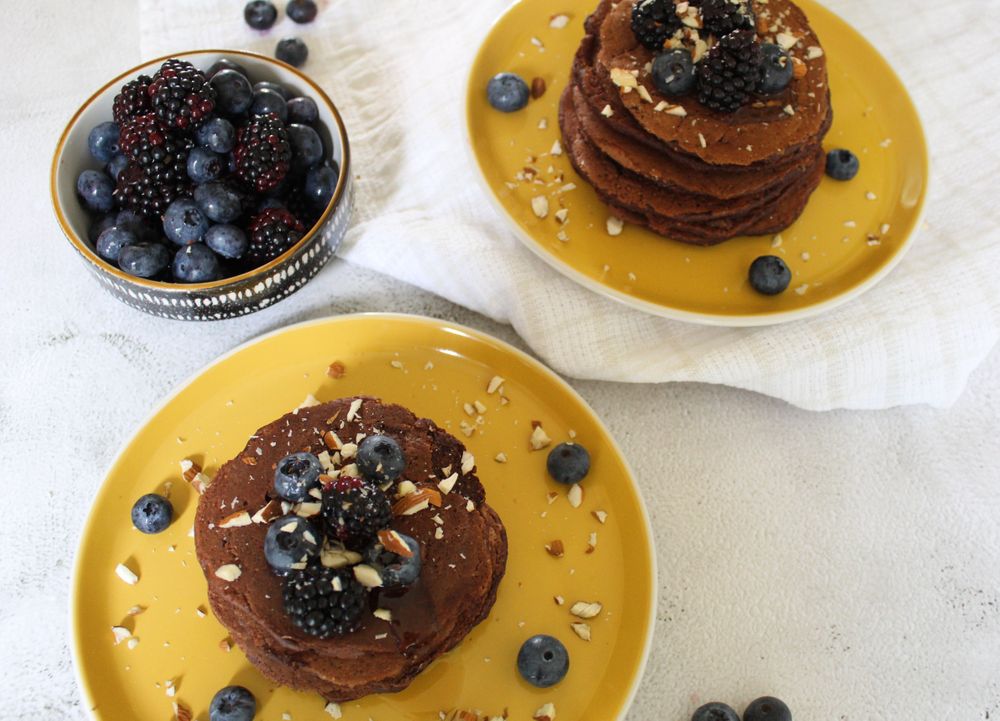 Steps:
1.Add all the dry ingredients in a bowl and combine well. In a blender add all the wet ingredients and blend until smooth.
2.Add he wet mixture to the dry and mix to combine.
3.Let the batter sit for 10 minutes before start cooking.
4.Perfect time to prepare your toppings. I used blueberries, blackberries, crushed and maple syrup.
5.Add a pan over a medium heat and grease it with a little bit of coconut oil.
6.Use a small ladle to scoop the mixture over a pan shaping a circle. When you start seeing small bubbles on the pancake flip it over, using a spatula.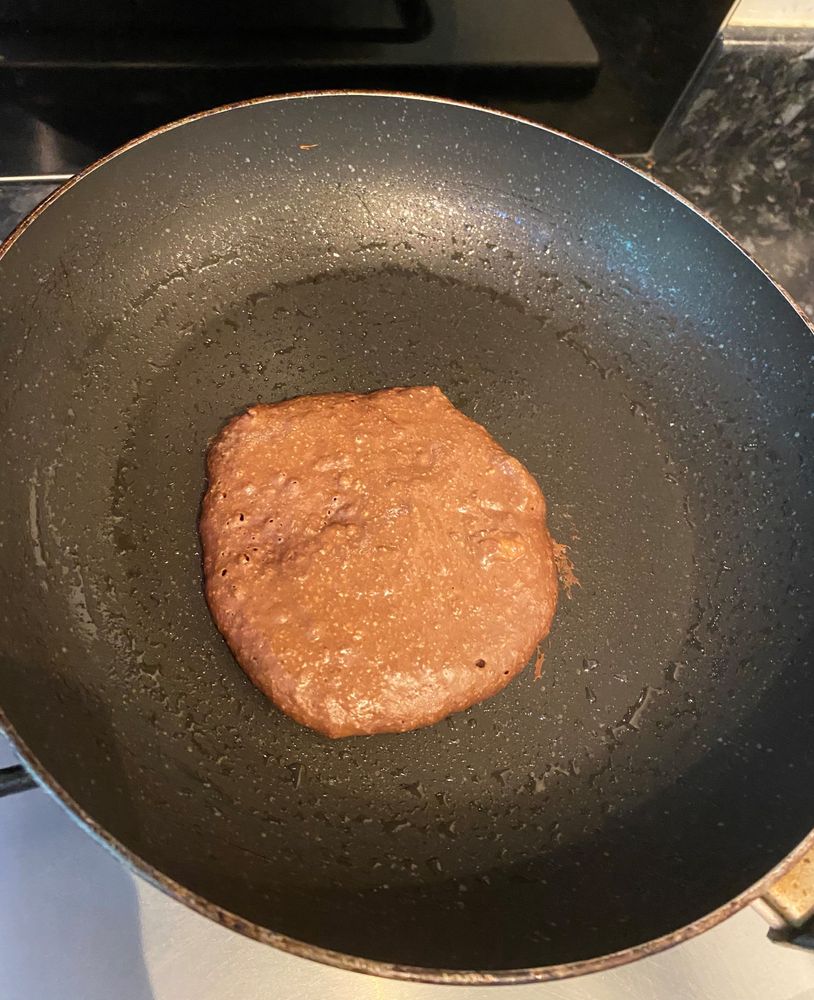 7.If your pan is big enough add more pancakes at once but leave space between them.
Serve with whatever toppings you like.
Happy cooking everyone!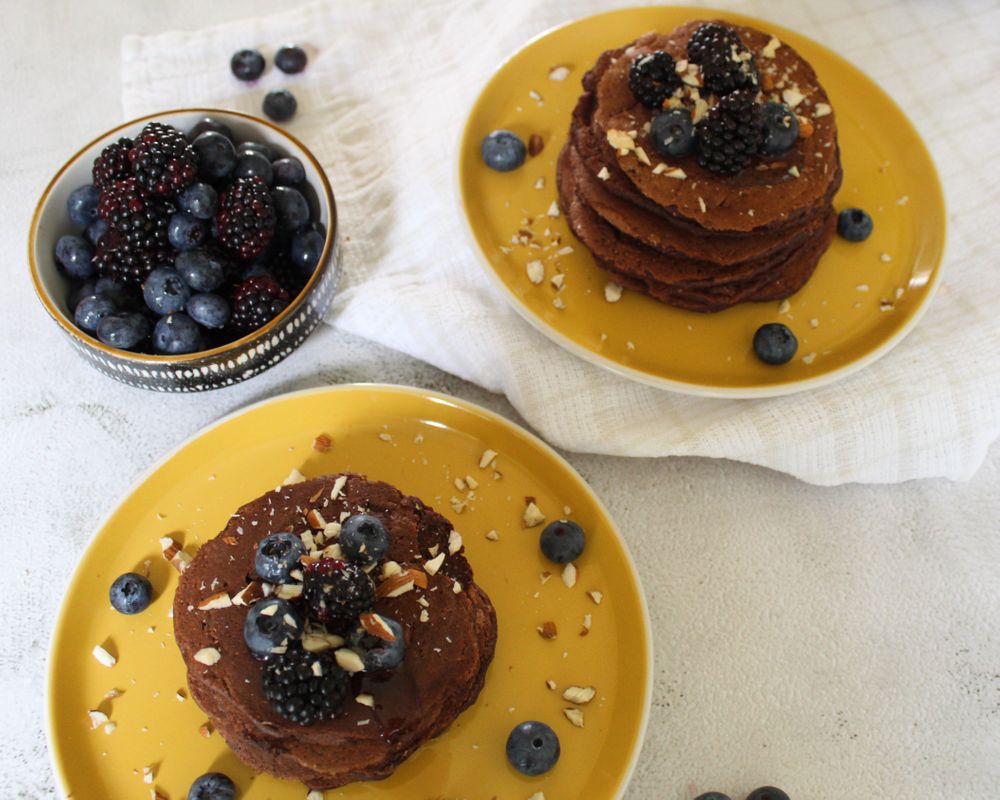 Did you try this recipe?
Let us know how it went, comment below and share a picture on Instagram or Twitter with the hashtag #natliciousfood
*Disclosure
Feel free to support me on Patreon!
Some of the above links are affiliate links, meaning at no additional cost to you, I may earn commission when you click through and make a purchase.