Cauliflower au graten
Creamy and yummy cauliflower au graten that won't take more than 20 minutes of your time!
Vegan, nut free, gluten free, soy free | Serves 4 | MAIN
*Use gluten free flour.
Ingredients:
800g cauliflower
400ml plant-based milk
1 heaped tablespoon plant-based butter
1 heaped tablespoon all-purpose flour
Salt and pepper
Pinch of nutmeg, dried oregano and garlic granules
100g shredded plant-based cheese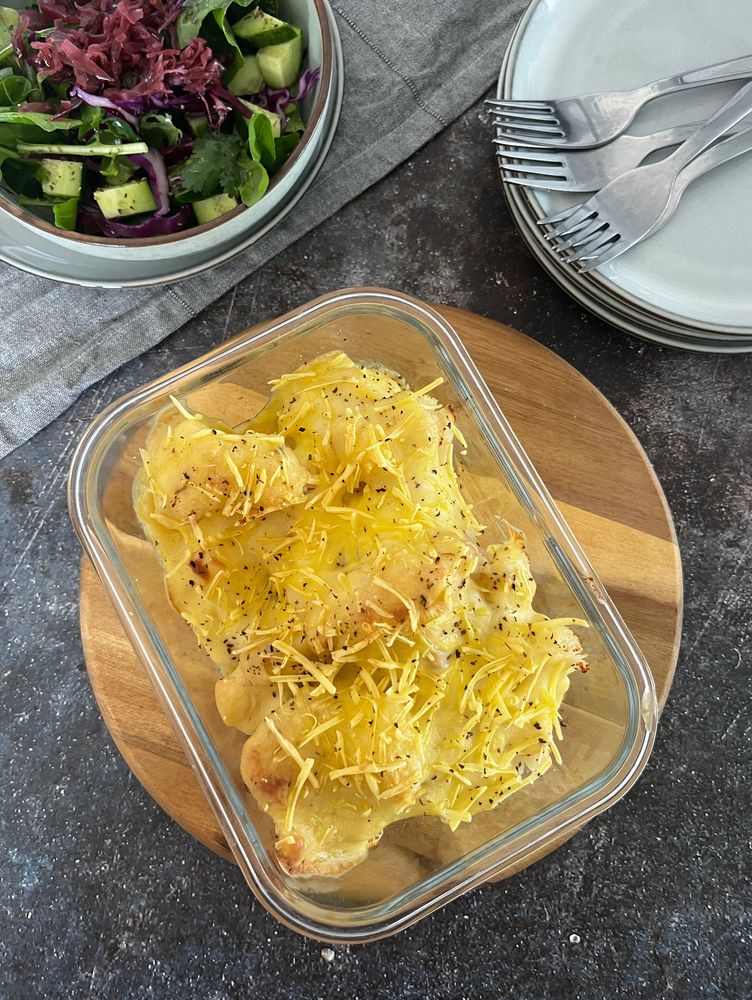 Steps:
1.Cut the cauliflower in bite size pieces and wash it.
2.Boil the cauliflower in salted, boiling water for 5-8 minutes.
3.In the meantime prepare your bechamel sauce.
4.In a saucepan on a medium heat, add the butter.
5.Once its melted, add the flour and stir using a whisk.
6.Cook the flour for a minute, before you start adding the milk in batches.
7.Remember to whisk constantly, in order to avoid any lumps.
8.Finish with salt, pepper, nutmeg and 1/3 of the cheese.
9.Once the bechamel starts to become think, remove from the heat.
10.The cauliflower must be ready by now, drain it and set aside.
11.Assemble by adding 2 tablespoons of the bechamel sauce in the bottom of your baking tray, then add the cauliflower and cover with the rest of the sauce.
12.Cover with the rest of the cheese and sprinkle some dried oregano and garlic granules.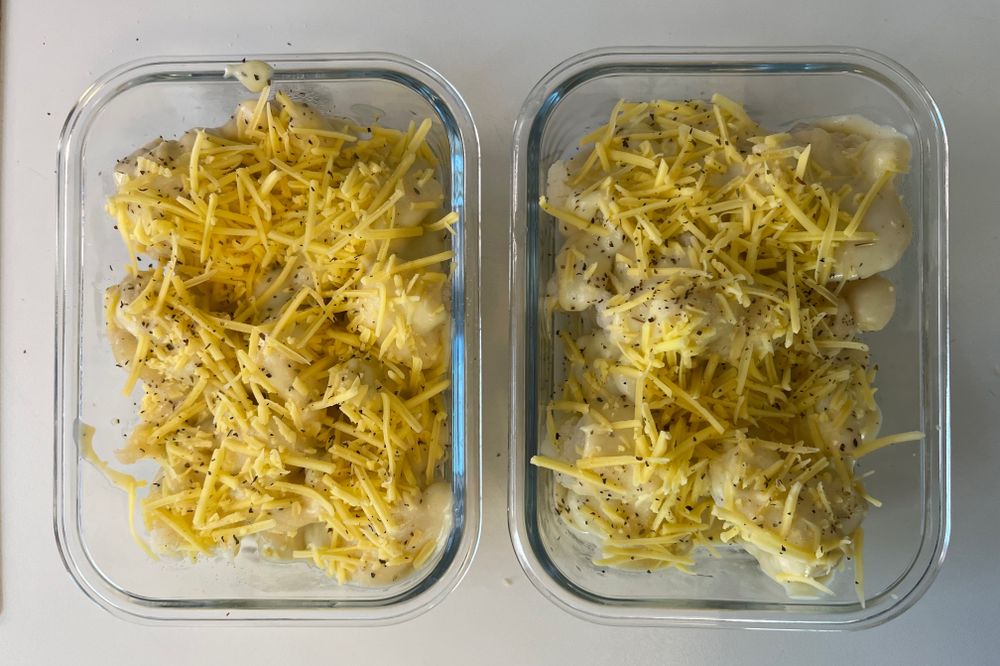 13.Cook in a preheated oven at 180°C for 40 minutes or until is golden.
14.Enjoy with salad!
Happy cooking everyone!
Did you try this recipe?
Let us know how it went, comment below and share a picture on Instagram or Twitter with the hashtag #natliciousfood
*Disclosure
Some of the above links are affiliate links, meaning at no additional cost to you, I may earn commission when you click through and make a purchase.