Carrot cake energy balls
These carrot cake energy balls, make a great snack or breakfast on the go. They are slightly sweetened from the dates (no refined sugar here) with a nice kick from the ginger! I'm also adding sunflower protein powder to boost the protein and make them the perfect pre-workout energy snack!
Vegan, gluten free, soy free, refined sugar free | 16 balls | SNACK
Ingredients:
1 carrot, peeled and grated
60g walnuts
75g medjool dates (around 5 dates)
1/3 of a teaspoon of each cinnamon, nutmeg and ginger
Pinch of salt
1 heaped tablespoon peanut butter
10g desiccated coconut
1/2 orange, zest and juice
Decoration: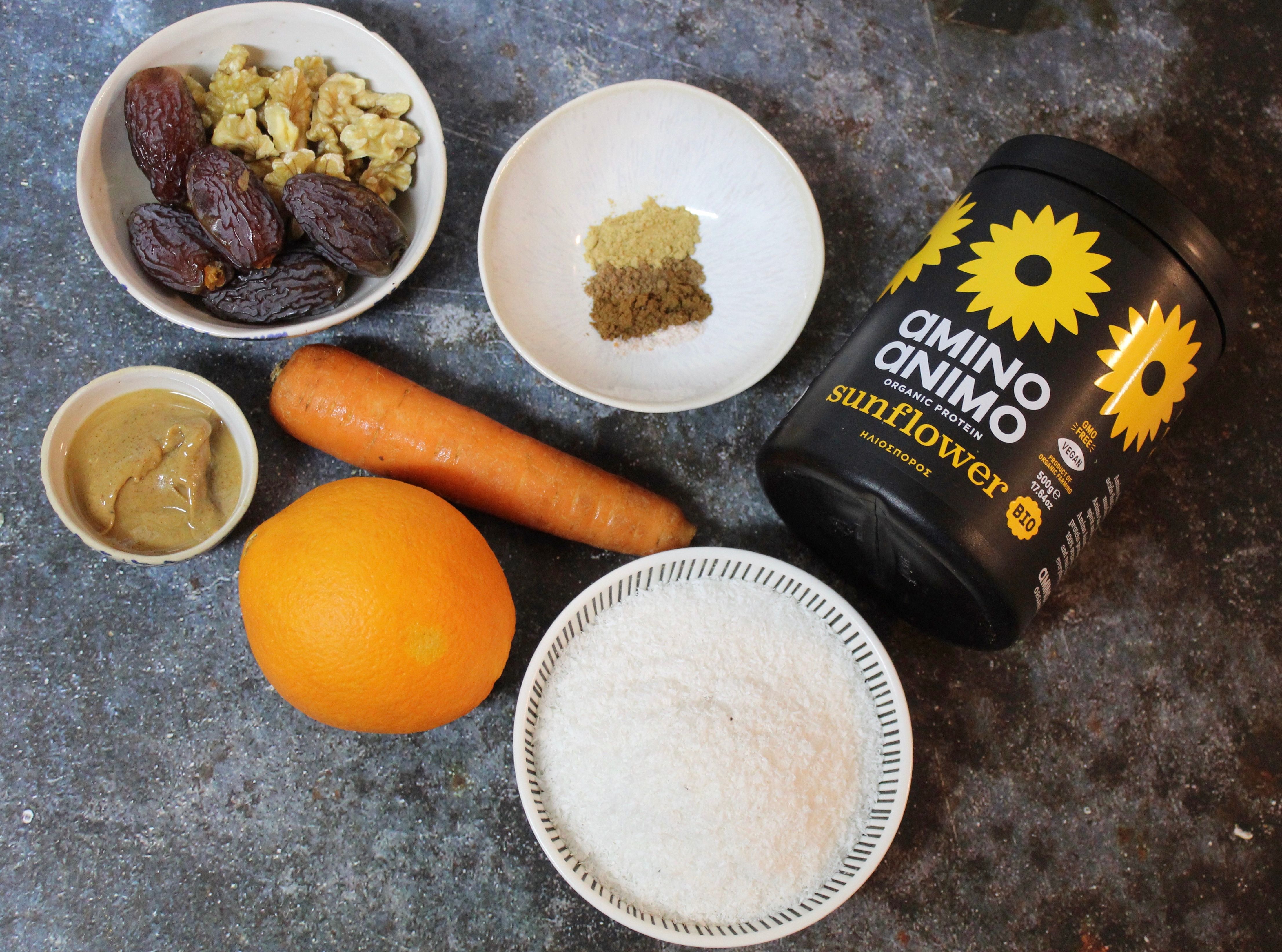 Steps:
1.Remove the pits from the dates.
2.Add all the ingredients in a food processor and blend for few seconds.
3.Stop and scrape the edges are required.
4.Shape into balls and coat in the desiccated coconut.
Enjoy!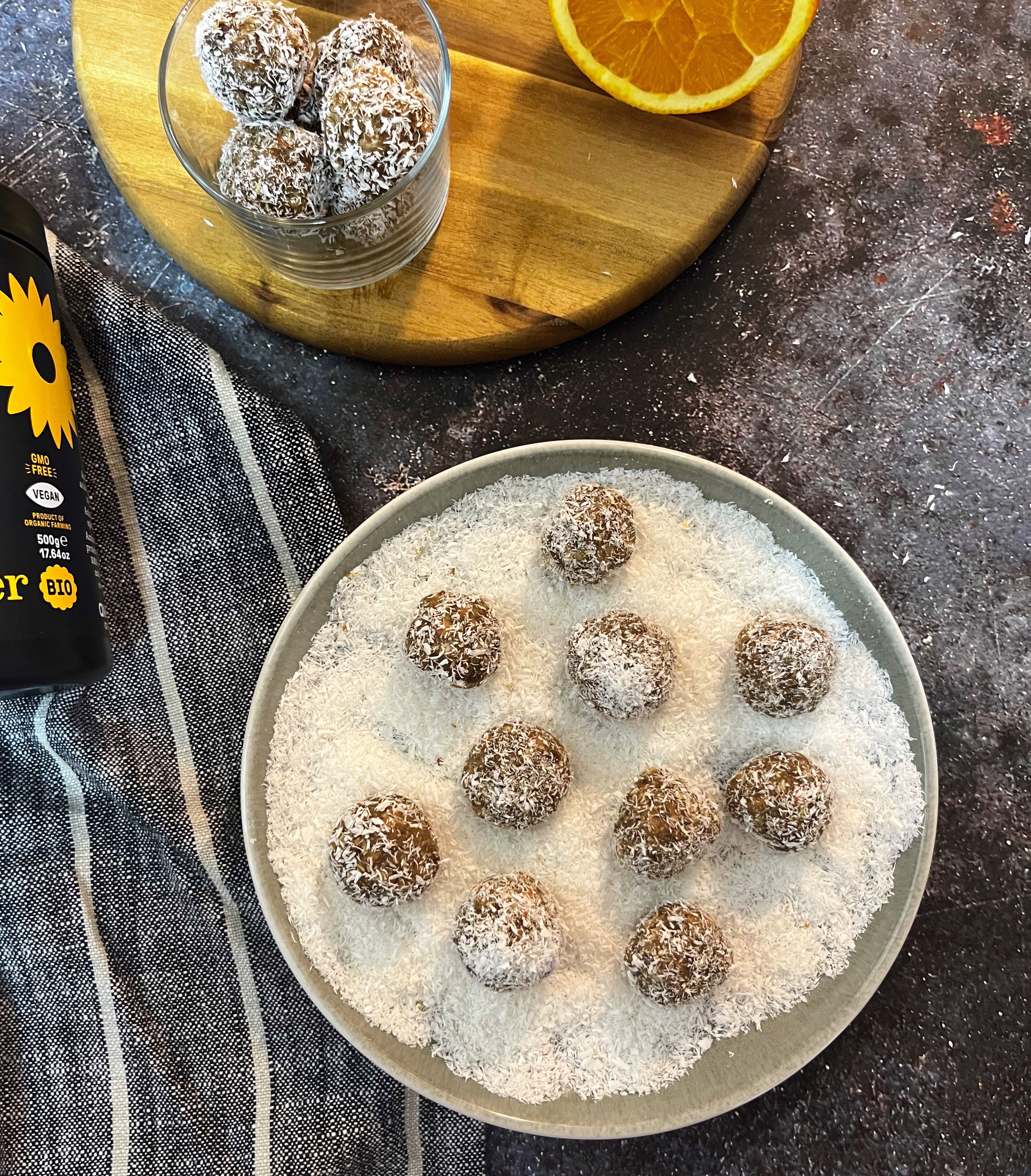 Notes:
*You might need to add more or less orange juice, depending on how juicy are your dates.
*Store them in the fridge for up to 10 days.
Did you try this recipe?
Let us know how it went, comment below and share a picture on Instagram or Twitter with the hashtag #natliciousfood
*Disclosure
Feel free to support me on Patreon!
Some of the above links are affiliate links, meaning at no additional cost to you, I may earn commission when you click through and make a purchase.