Butternut squash and potato soup
Butternut squash and potato soup
It's finally soup weather and I'm really happy to share this simple, yet really delicious squash and potato soup!
Vegan, nut free, soy free, gluten free | Serves 3 | MAIN
Ingredients:
300g butternut squash
250g potatoes
2 cloves of garlic
1 tablespoon of olive oil
1/3 teaspoon of each curry powder, garlic granules, cinnamon and nutmeg
Salt and pepper
250ml vegan fresh cream
500ml veggie stock
1 rosemary stick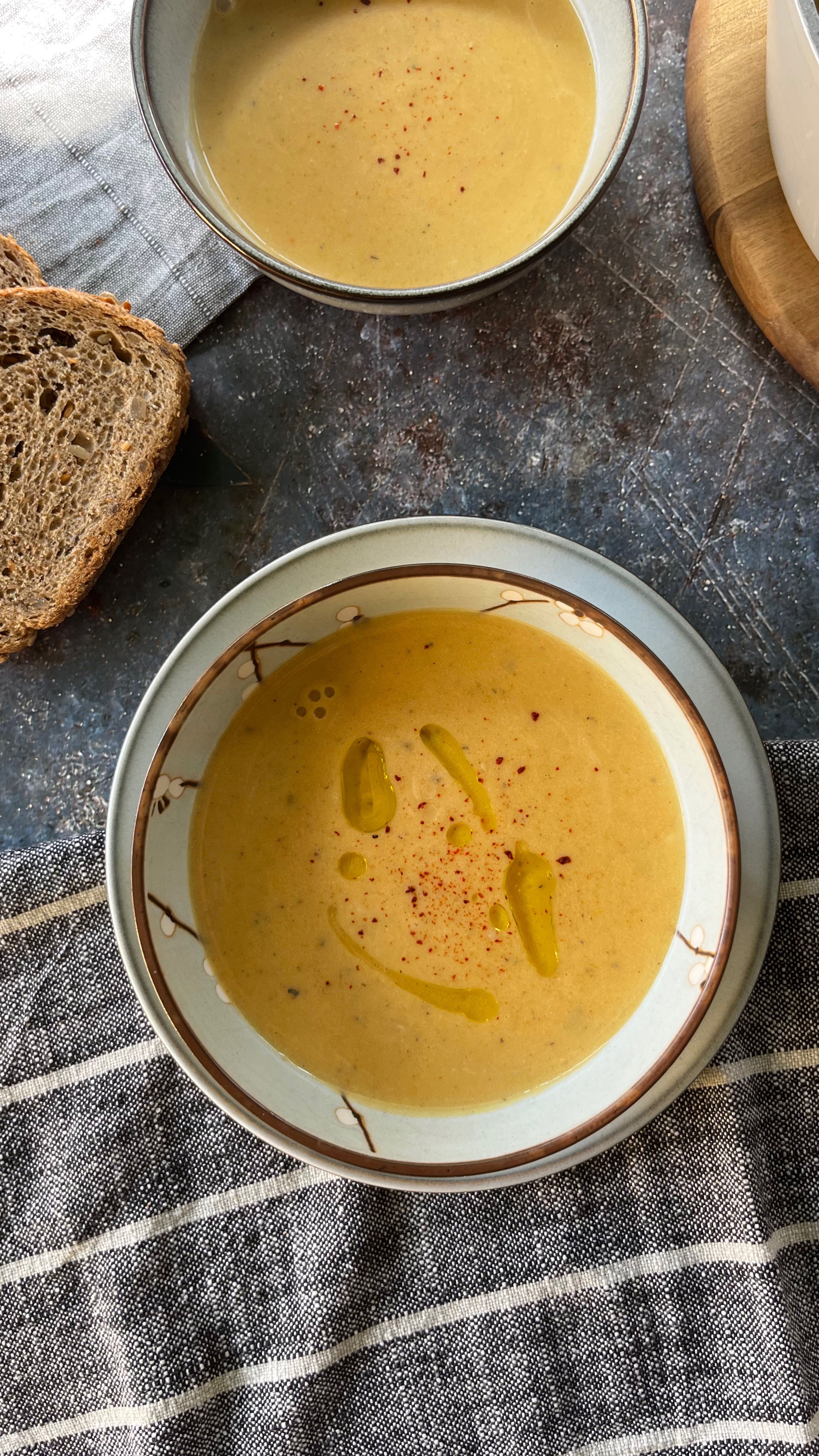 Steps:
1.Peel and cut the squash and potato into bite size pieces.
2.Place in a baking tray, with all the spices, olive oil, salt and pepper, rosemary and garlic cloves.
3.Bake for 30 minutes at 180°C.
4.Once baked, add the potatoes, squash and garlic flesh in a pot, along with the veggie stock and fresh cream.
5.Simmer for few minutes, then use a hand blender and blend.
6.Taste and adjust the seasoning if needed.
7.Serve with a splash of olive and bread.
Happy cooking everyone!
Did you try this recipe?
Let us know how it went, comment below and share a picture on Instagram or Twitter with the hashtag #natliciousfood
*Disclosure
Feel free to support me on Patreon!
Some of the above links are affiliate links, meaning at no additional cost to you, I may earn commission when you click through and make a purchase.