Bruschetta
Crunchy and delicious bruschetta, the perfect appetiser for any meal.
Vegan, nut free, soy free | Serves 2 | SIDE
Ingredients:
1/4 red onion, chopped
1 tomato, cut in small cubes
5 basil leaves, thinly sliced
1 tablespoon of each olive oil and balsamic vinegar
Salt and pepper
Baguette, 4 slices
1 clove of garlic, cut in half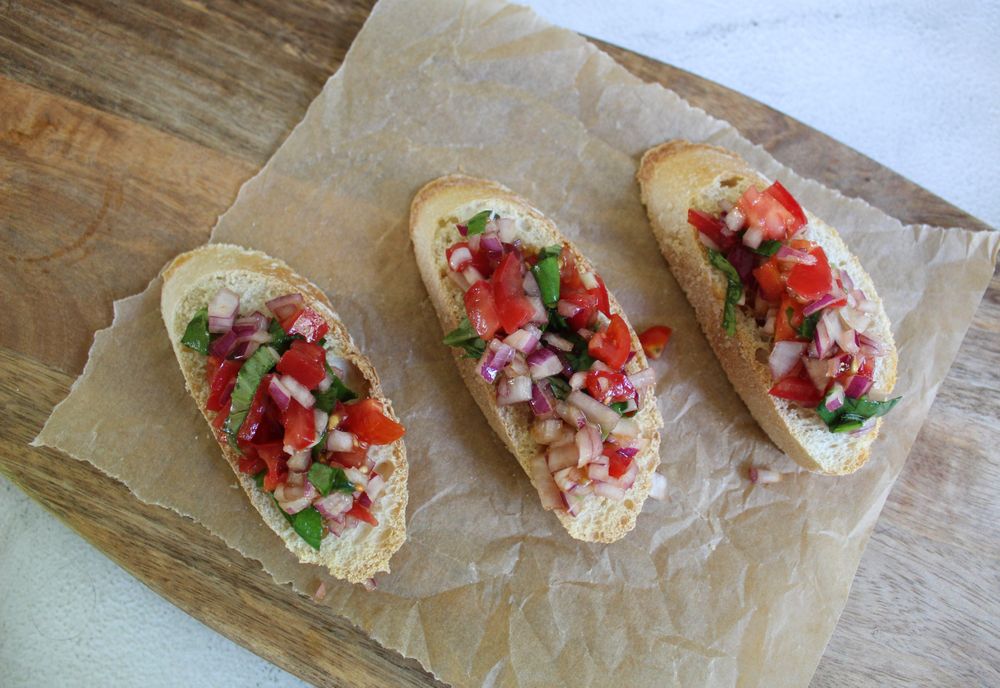 Steps:
Preheat your oven to 180°C.

In a bowl, add all the ingredients and mix well, let aside to marinade until you prepare the bread.

Add the baguette slices in the oven for few minutes until golden.

Once the bread in ready, rub the fresh garlic on the bread and then divide the tomato mixture on each slice.
Happy cooking everyone!