Blueberry muffins
Easy and fluffy blueberry muffins.
Vegan, nut free, soy free | 8 muffins | DESSERT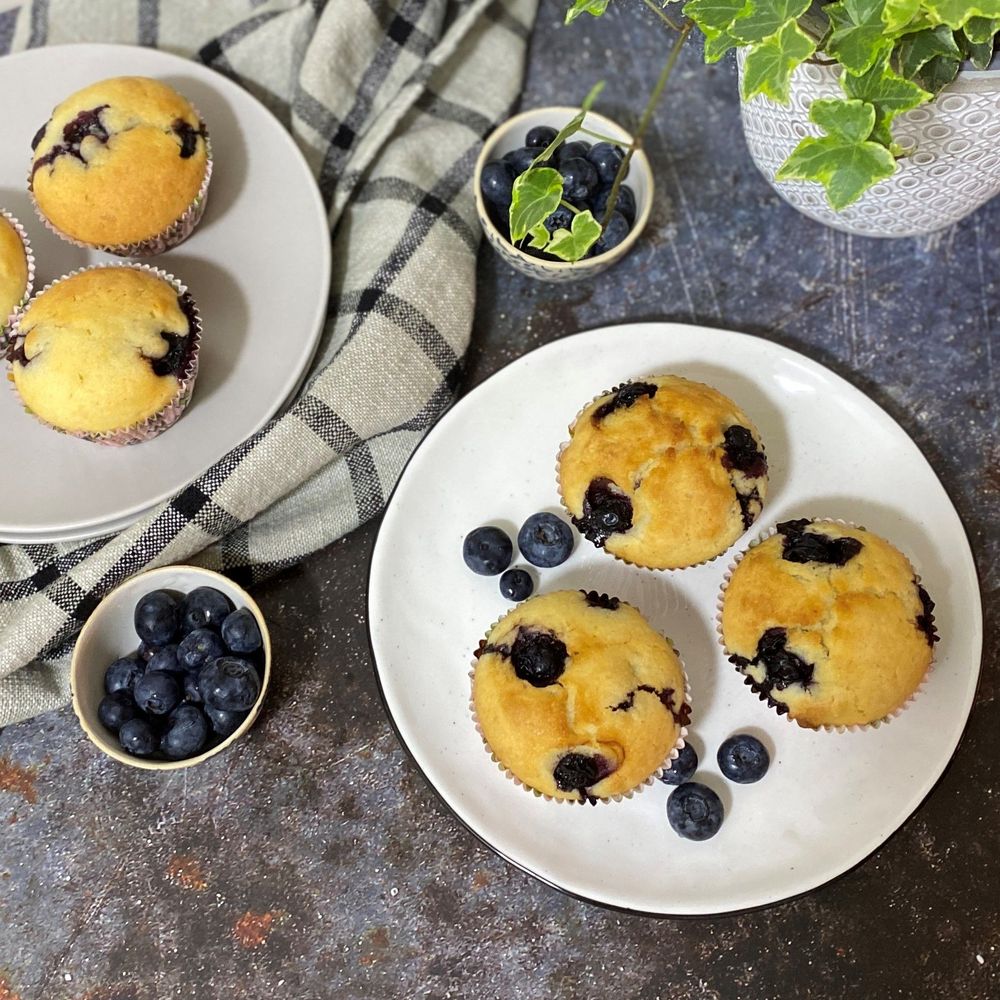 Ingredients:
Wet:
185ml water
65ml vegetable oil
1 tablespoon white wine vinegar
150g sugar
1 teaspoon vanilla bean extract
1 teaspoon lemon zest
Dry:
250g plain flour
1 teaspoon baking powder
Pinch of salt
100g blueberries (fresh or frozen)
Steps:
1.Preheat the oven at 180°C.
2.In a mixing bowl, add all the wet ingredients and whisk well to dissolve the sugar.
3.In a separate bowl, add all the dry ingredients and combine well.
4.Use a sieve and add the dry ingredients into the wet and mix as little as possible.
5.Place the muffin cases into a muffin tin, add a tablespoon of the cake mixture, followed by 2-3 blueberries, then cover with a second tablespoon of the mixture and add some more blueberries on top. Continue until you have used all the mixture.
6.Bake in a preheated oven for 20-23 minutes or until nicely golden.
7.Let them cool for a couple of hours before you try them.
Notes:
*If you use frozen blueberries, do not thaw them.
*If you don't use muffin cases, make sure to grease your muffin tin with some oil.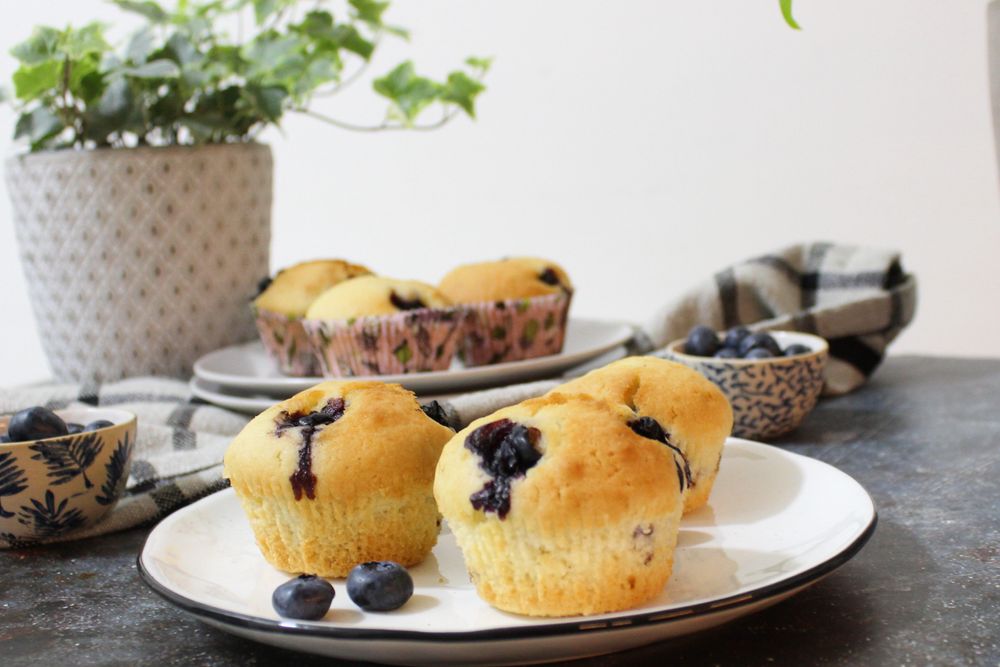 Enjoy!
Did you try this recipe?
Let us know how it went, comment below and share a picture on Instagram or Twitter with the hashtag #natliciousfood
*Disclosure
Some of the above links are affiliate links, meaning at no additional cost to you, I may earn commission when you click through and make a purchase.