Spicy red kidney beans
This is "mamede" or "madesu" as we call it in my family, and this is my kind of comfort food! I served it on a bed of turmeric rice and some guacamole for some freshness.
Vegan, gluten free, soy free, nut free | Serves 3-4 | MAIN
Serve with quinoa to make it gluten free.
Ingredients:
1 tablespoon of olive oil
3x240g red kidney beans (drained weight), drained and washed
1 onion, peeled and finely diced
2 garlic cloves, peeled and finely diced
1 red bell pepper or two sweet small pepper, finely diced
1 bay leaf
1 vegetable bouillon cube
1 tablespoon of tomato paste
1x400g tinned tomatoes
1/4 teaspoon of each cumin powder and garlic granules
1/2 teaspoon of each smoked paprika, oregano, chili flakes
Salt and pepper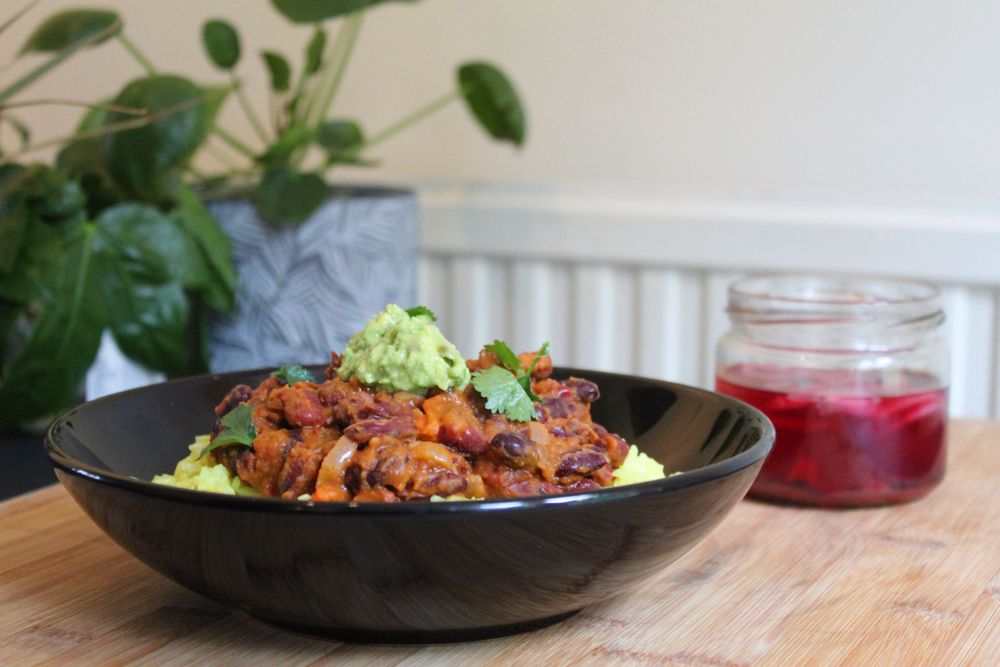 Steps:
1.In a large pot add the oil on a medium high heat and add the onions, garlic and peppers and sauté until soft.
2.After a couple of minutes add all the spices and sauté for a minute or so (add splashes of water to deglaze the pot if needed).
3.Continue with the tomato paste, tinned tomatoes and veggie cube and stir.
4.Add the beans and 250ml of boiling water. Bring to boil and simmer for 10 -15 minutes, stirring occasionally.
5.Check the seasoning and adjust to your liking. I served it on a bed of turmeric rice, some guacamole, few coriander leaves, and pickled onions.
6.For the turmeric rice add 1/4 teaspoon of turmeric in your rice and boil as you would normally do.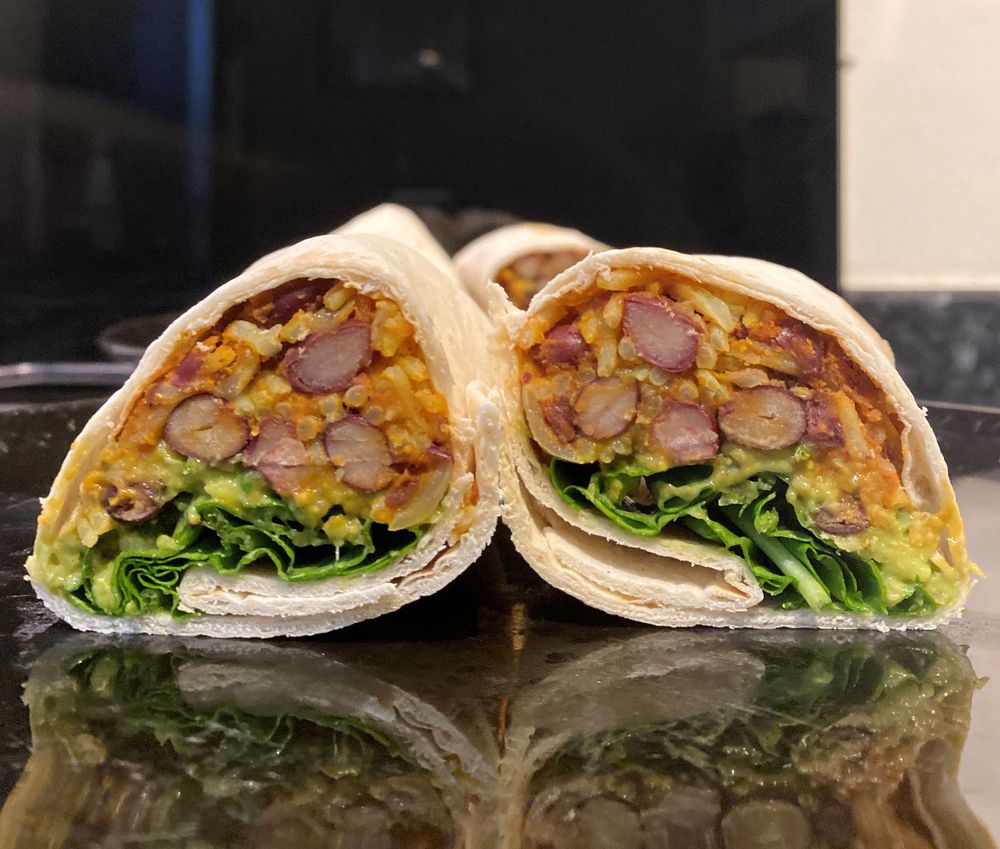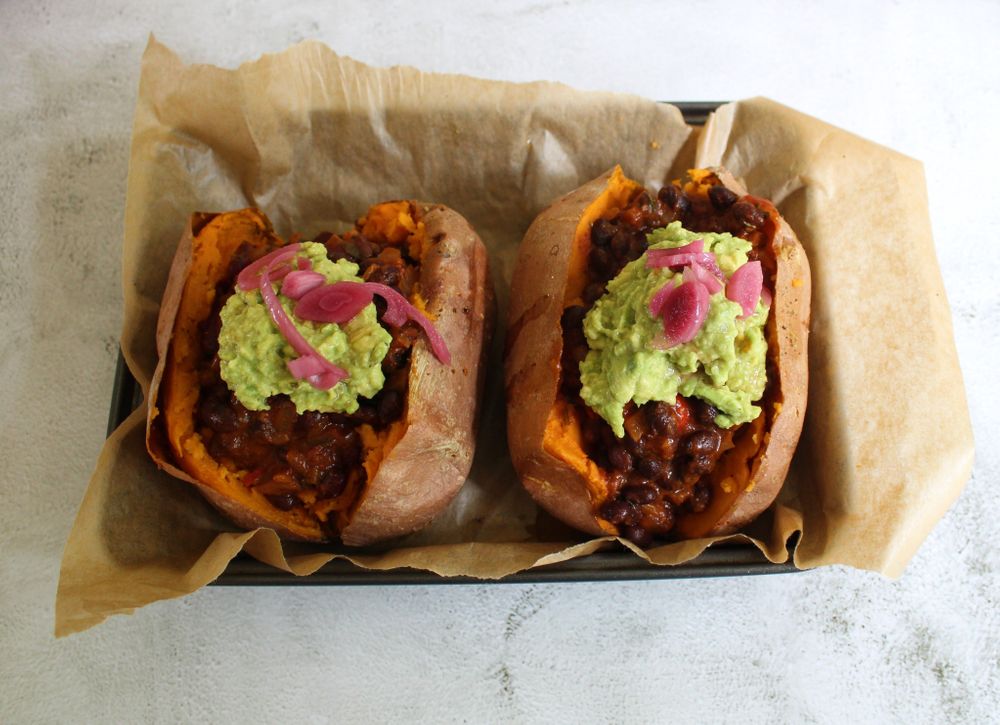 The beans can be added in a burrito or in a baked sweet potato. They last up to 5 days in the fridge, and you can also freeze them.
Happy cooking everyone!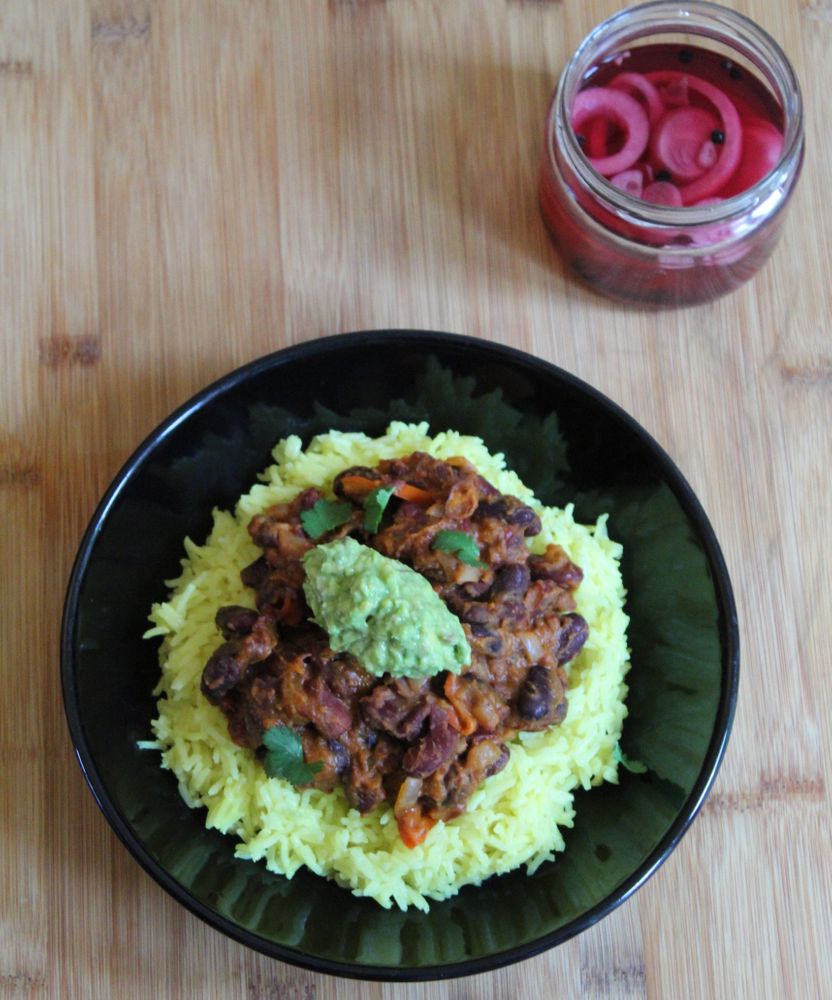 Did you try this recipe?
Let us know how it went, comment below and share a picture on Instagram or Twitter with the hashtag #natliciousfood
*Disclosure
Feel free to support me on Patreon!
Some of the above links are affiliate links, meaning at no additional cost to you, I may earn commission when you click through and make a purchase.