Smashed potatoes
These potatoes make the perfect side dish to anything and everyone will fell in love with them!
Vegan, nut free, soy free, gluten free | Serves 3 | SIDE
Ingredients:
600g baby potatoes
3 tablespoons of olive oil
Salt and pepper
Pinch of garlic granules and dried oregano
1 garlic clove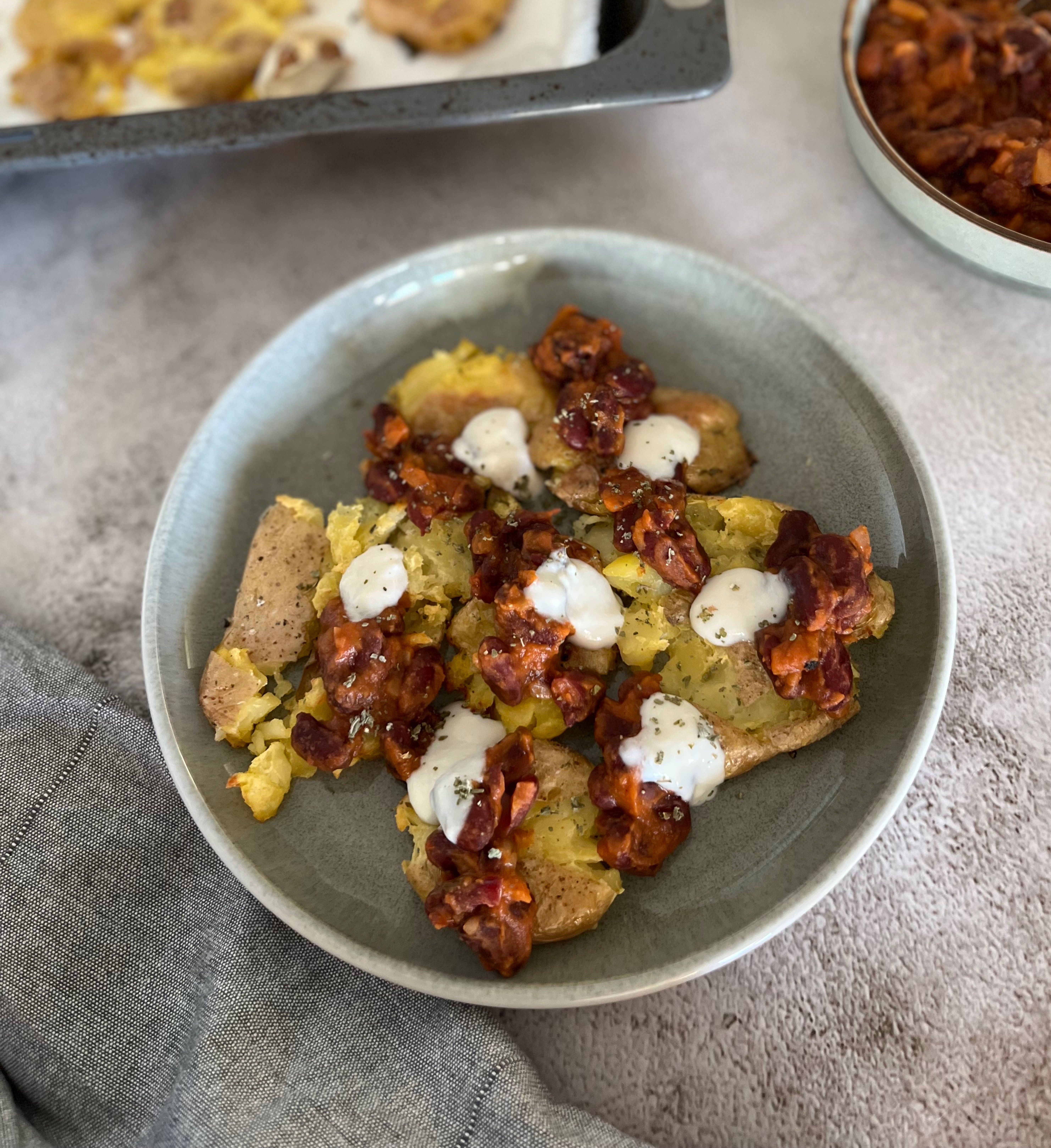 Steps:
1.Preheat the oven at 180°C.
2.Wash thoroughly the potatoes and add in a baking tray.
3.Drizzle half of the olive oil and season.
4.Add the garlic clove in the tray and bake for 30 minutes.
5.After 30 minutes, remove from the oven, and smash the potatoes using the bottom side of a glass.
6.Drizzle the remaining olive oil and bake for additional 15 minutes or until golden.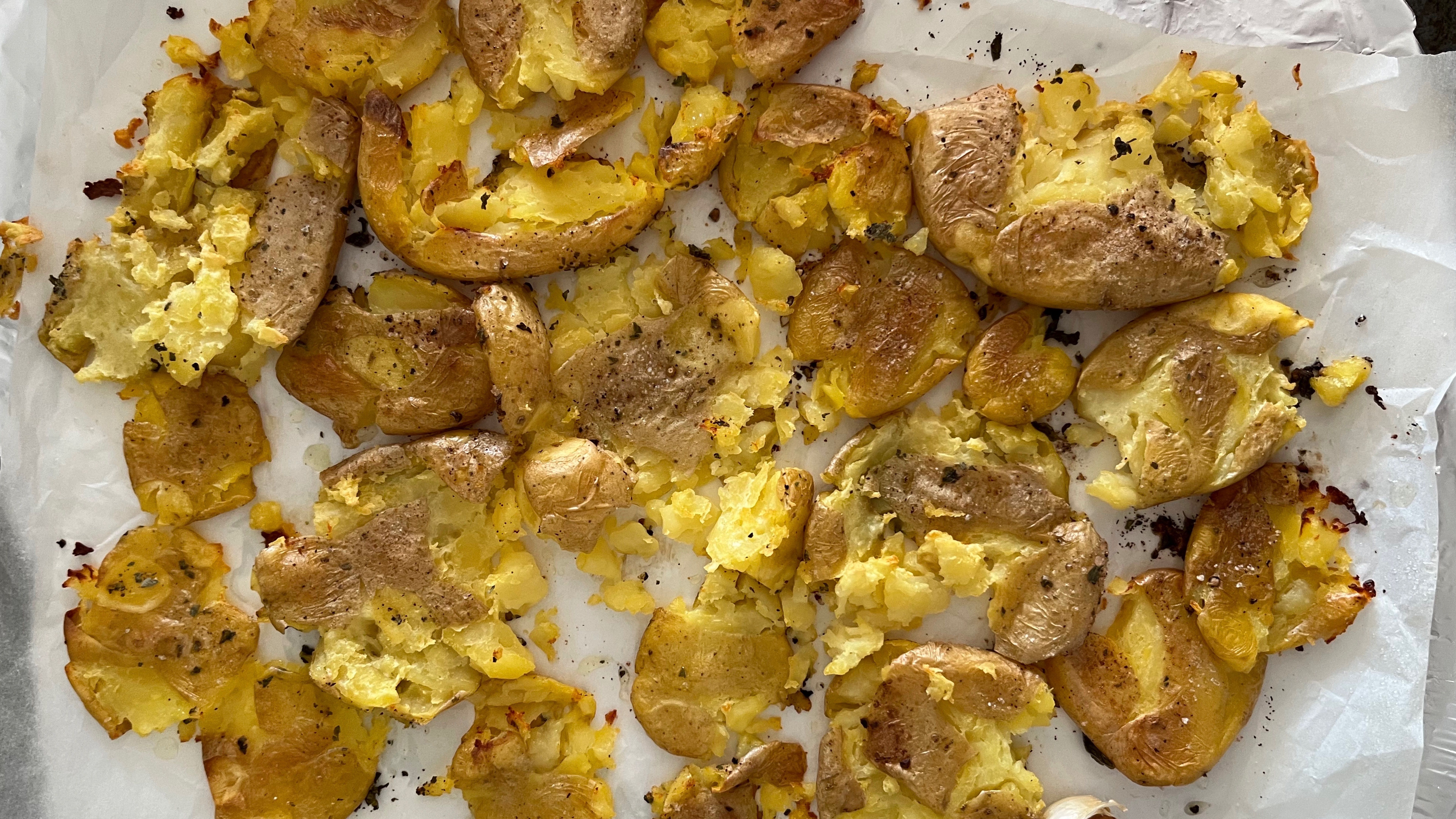 Serving suggestions:
*Serve with spicy red kidney beans and soy yogurt.
*Serve with pesto and soy yogurt.
*Serve with tofu and Greek salad
Happy cooking everyone!
Did you try this recipe?
Let us know how it went, comment below and share a picture on Instagram or Twitter with the hashtag #natliciousfood
*Disclosure
Some of the above links are affiliate links, meaning at no additional cost to you, I may earn commission when you click through and make a purchase.