Kale and cashew pesto
Dinner or lunch in 10 minutes?! While you are cooking your pasta, prepare this delicious, homemade kale and cashew pesto!
Soy free, gluten free | Serves 5-6 | SIDE
Ingredients:
140g destemmed kale
1 clove of garlic
40g cashew nuts
1 lemon, zest and juice
Salt and pepper
1/2 teaspoon oregano
50ml olive oil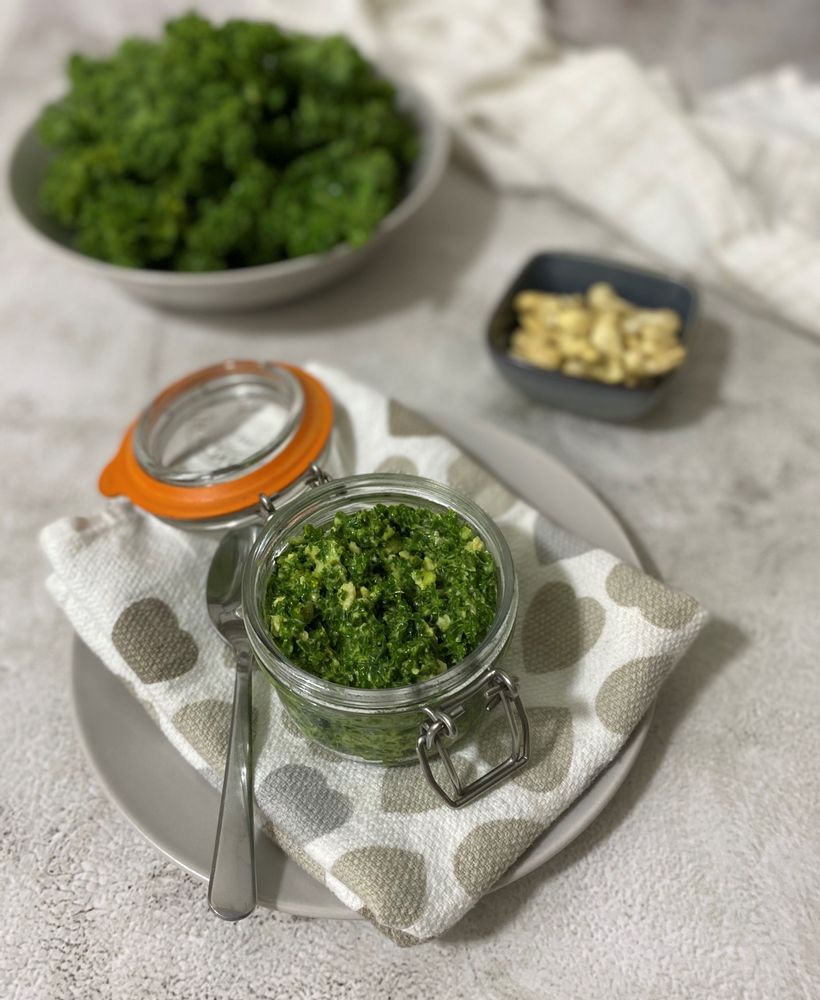 Steps:
1.Add all the ingredients (except from the oil) in a food processor and blend.
2.While blending add the oil gradually.
3.Stop and scrape the edges with a spatula or spoon as needed.
4.Once everything is blended, taste and adjust the seasoning to your preference.
5.Use it in pasta dishes or spread it on a toasted bread.
6.Store it in a jar in the fridge for up to 5 days.
Enjoy!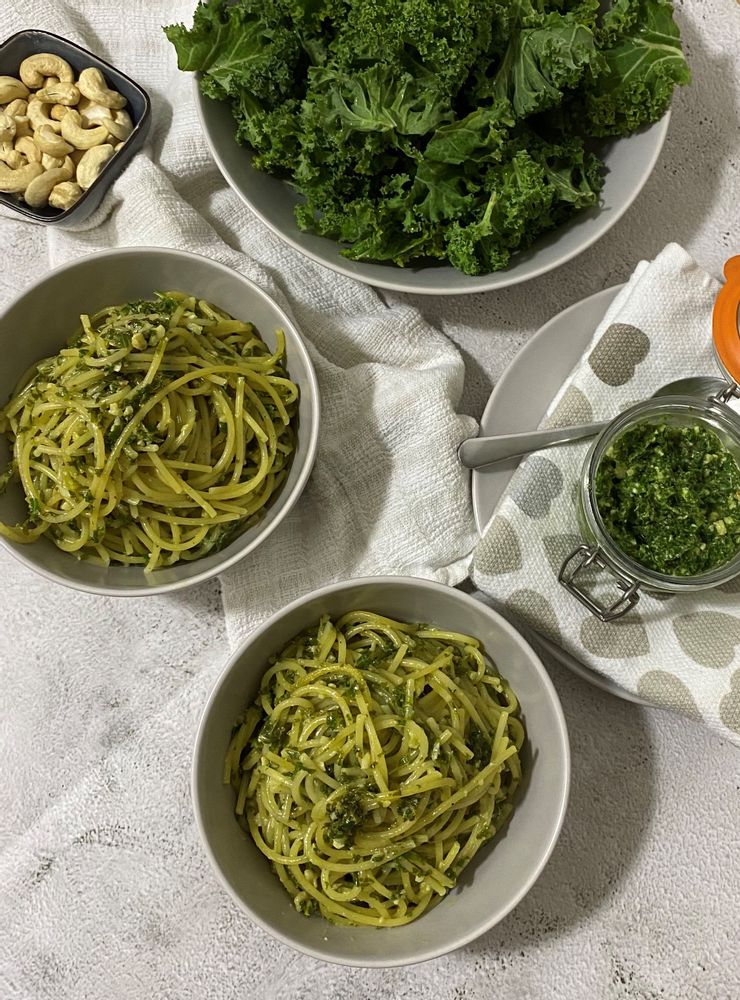 Did you try this recipe?
Let us know how it went, comment below and share a picture on Instagram or Twitter with the hashtag #natliciousfood
*Disclosure
Feel free to support me on Patreon!
Some of the above links are affiliate links, meaning at no additional cost to you, I may earn commission when you click through and make a purchase.