Vegan sausage rolls
A great snack that you can't really resist. Richmond meat free sausages work well in this recipe.
Vegan | 18-20 pieces | SNACK
Ingredients:
336g vegan sausages (I used Richmond meat free sausages)
1 tablespoon of olive oil
1 teaspoon of tomato paste
30g walnuts
1/4 teaspoon of each paprika, garlic granules, cumin, oregano and chili flakes
Salt and pepper
1 tablespoon of fresh thyme
1 puff pastry sheet (I used jus rol, ready-rolled puff pastry)
2 tablespoons of soy milk (or other of your choice)
1 teaspoon of maple syrup
2 tablespoons of sesame or poppy seeds
Steps:
1.Remove the skin from the sausages and crumble with your hands in a medium size pot.
2.Add the oil and sauté over a medium heat for about 5 minutes.
3.Add the mince in a food processor with the tomato paste, walnuts and dried herbs and blend, until everything is combined, and the walnuts are crushed. Season to taste and add the fresh thyme. Let aside to cool before adding it to the puff pastry.
4.Preheat your oven at 180°C and on a baking tray line a parchment paper.
5.Carefully unroll out the puff pastry, cut in two pieces and spread the mince mixture along. Then cover over and seal the edges with your fingers and then with a fork.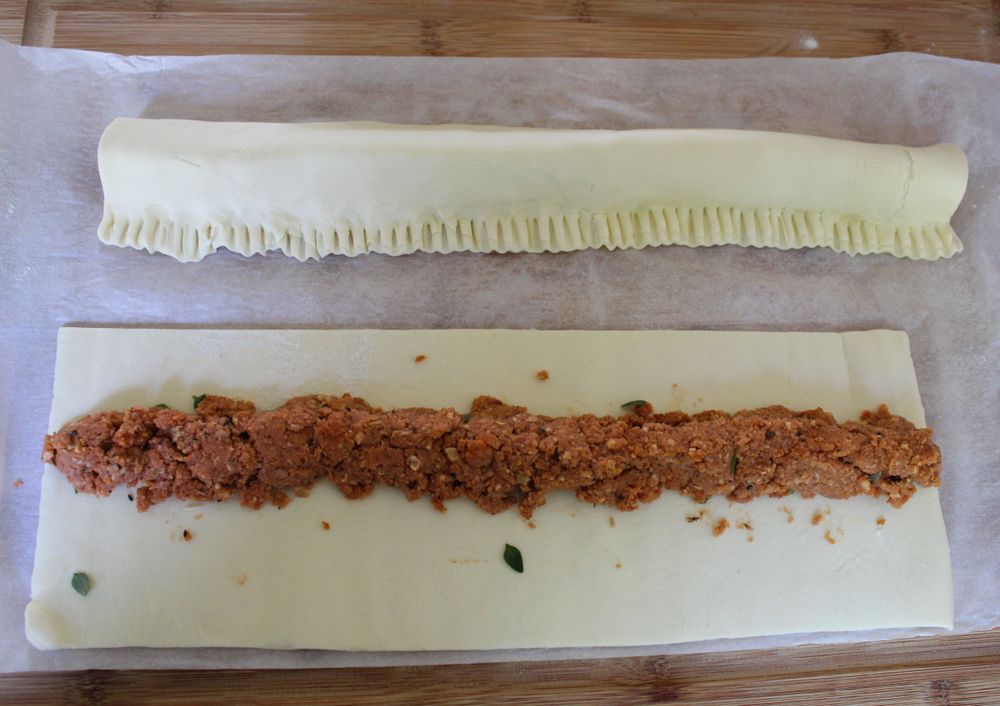 6.In a small bowl mix the milk and maple syrup and brush over the pastry.
7.Sprinkle the sesame or poppy seeds on top and cut into small pieces.
8.Add on the tray and bake for 20 minutes or until golden brown.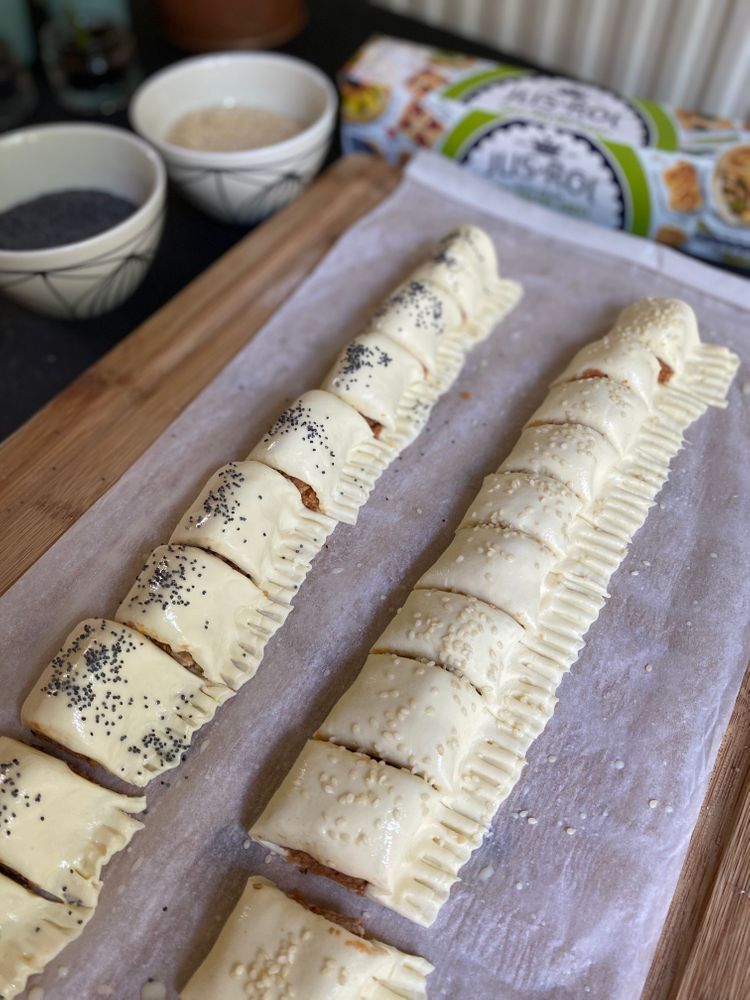 Happy cooking everyone!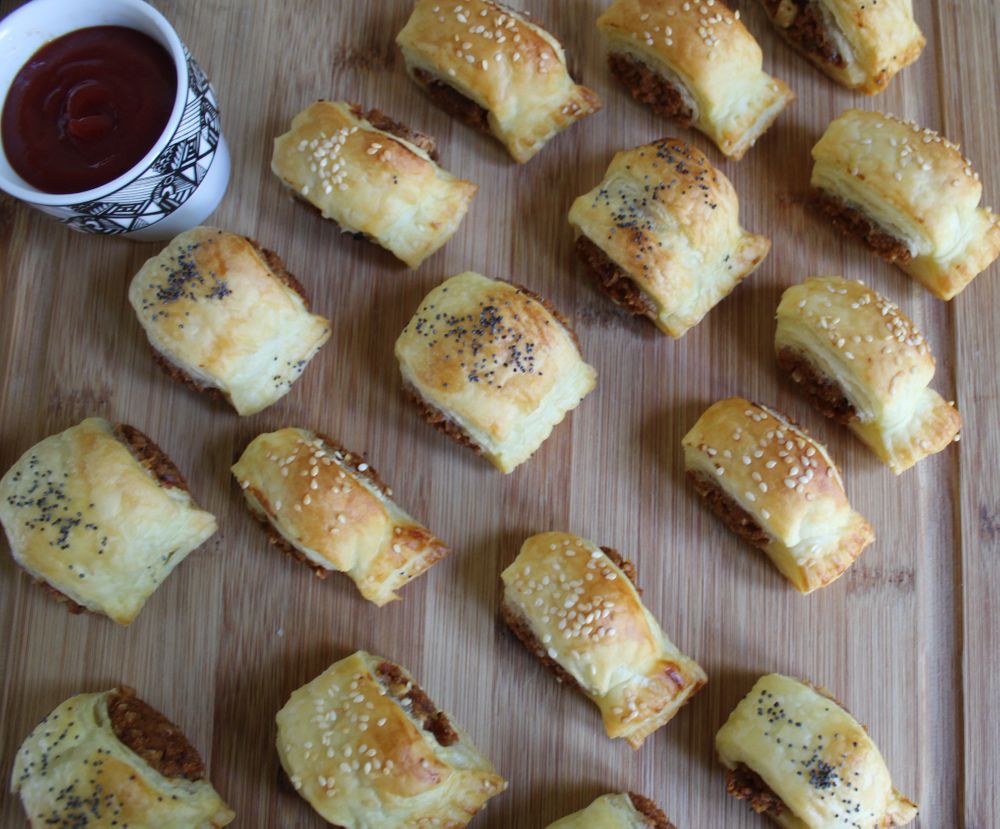 Did you try this recipe?
Let us know how it went, comment below and share a picture on Instagram or Twitter with the hashtag #natliciousfood
*Disclosure
Feel free to support me on Patreon!
Some of the above links are affiliate links, meaning at no additional cost to you, I may earn commission when you click through and make a purchase.