Pasta with beetroot sauce
Pasta with beetroot sauce
During the week I'm all about quick meals. This 10-minute creamy beetroot pasta with save any busy day!
Vegan, soy free | Serves 2 | MAIN
Ingredients:
300g pasta of choice (I used tagliatelle)
60g cashews, soaked overnight
1 clove of garlic
2 beetroots, steamed
2 tablespoons of olive oil
1 teaspoon of each garlic granules, chilli flakes (optional), dried parsley and oregano
2 tablespoons of nutritional yeast
Salt and pepper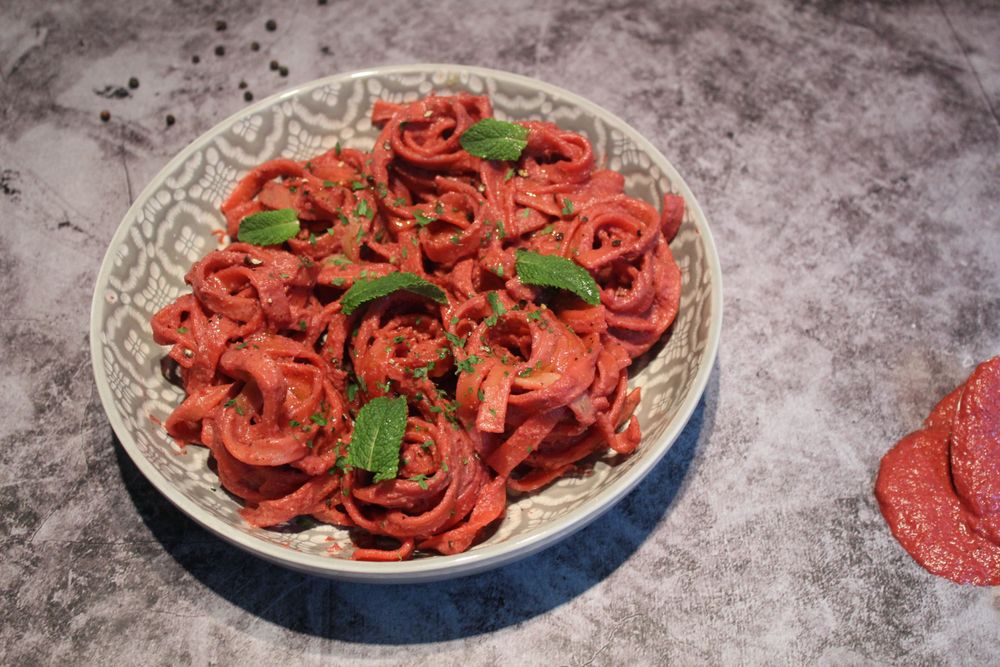 Steps:
Cook the pasta in salted water according to the package instructions.

Whilst the pasta is cooking start preparing your beetroot sauce. Rinse the sauced cashews and blend them for few minutes.

Then add the rest of the ingredients along with 2-3 tablespoons of the pasta water and blend until you get a nice creamy consistency.

Taste and adjust the seasoning to your preference.

Drain the pasta, add in a large bowl with the beetroot sauce and stir to combine.

Serve with mint leaves and freshly cracked black pepper.
If you haven't soaked the cashews overnight, you can soak them in boiling water for 30 minutes.
Happy cooking everyone!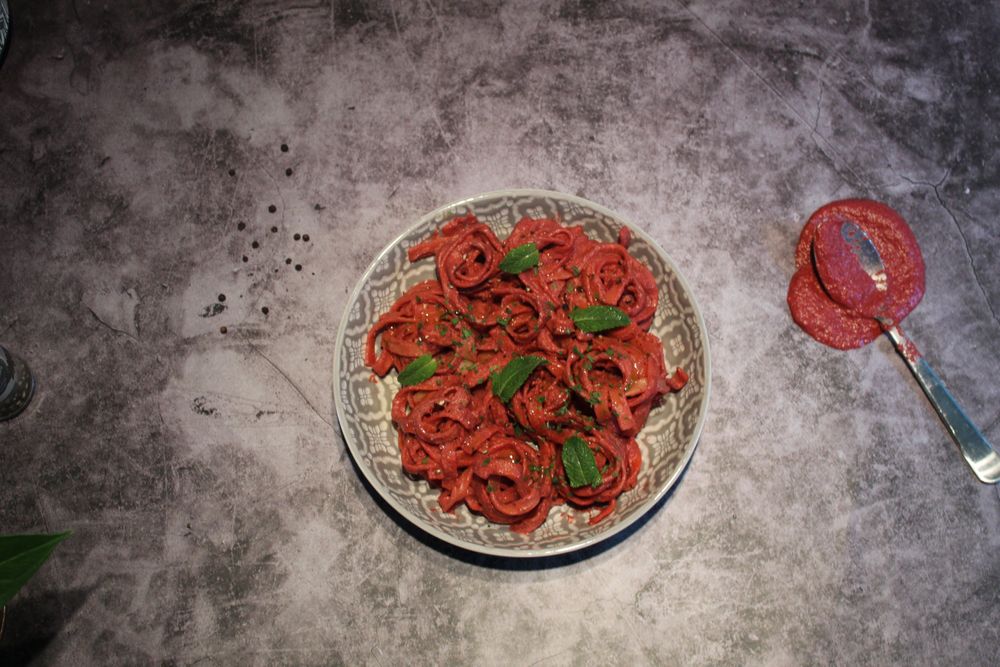 Did you try this recipe?
Let us know how it went, comment below and share a picture on Instagram or Twitter with the hashtag #natliciousfood
*Disclosure
Some of the above links are affiliate links, meaning at no additional cost to you, I may earn commission when you click through and make a purchase.