One pot pasta
This pasta is so creamy and delicious from the coconut milk and peanut butter combination, that works perfectly together.
Vegan, soy free | Serves 2 | MAIN
Ingredients:
1 tablespoon of olive oil
1 clove of garlic, finely sliced or crushed
400g mushrooms of choice (I used close cups), finely sliced
1 tablespoon of soy sauce
1 can of coconut milk (400ml)
1 tablespoon of smooth peanut butter (I used Meridian rich roast)
300g pasta of choice (I used tagliatelle)
150g frozen peas
200g broccoli florets, cut in pieces
2 tablespoons of nutritional yeast
1/2 teaspoon of oregano
Pinch of chilli flakes
Salt and pepper to taste
Fresh parsley and thyme to serve
Squeeze of half lemon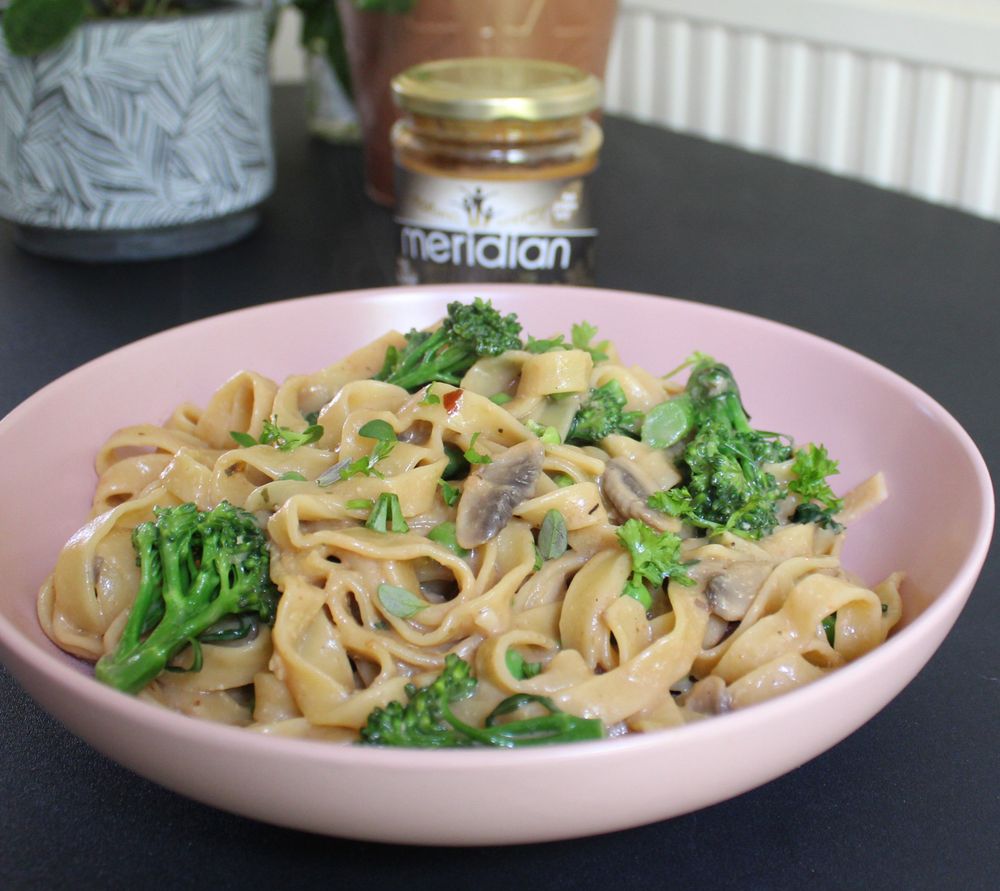 Steps:
In a large pot sauté the garlic and mushrooms in a medium high heat with the olive oil until golden.

Add the soy sauce and sauté for a minute. Continue with the coconut milk, peanut butter and 400ml of boiling water.

Stir carefully until peanut butter has been dissolved.

Bring to boil and add the pasta. Remember to season well.

Boil for 6-7 minutes, then add the broccoli and peas and cook for another 3 minutes or until your pasta is ready. Stir occasionally. The sauce must be creamy by now.

Finish with the nutritional yeast, lemon and check the seasoning before serving.
Happy cooking everyone!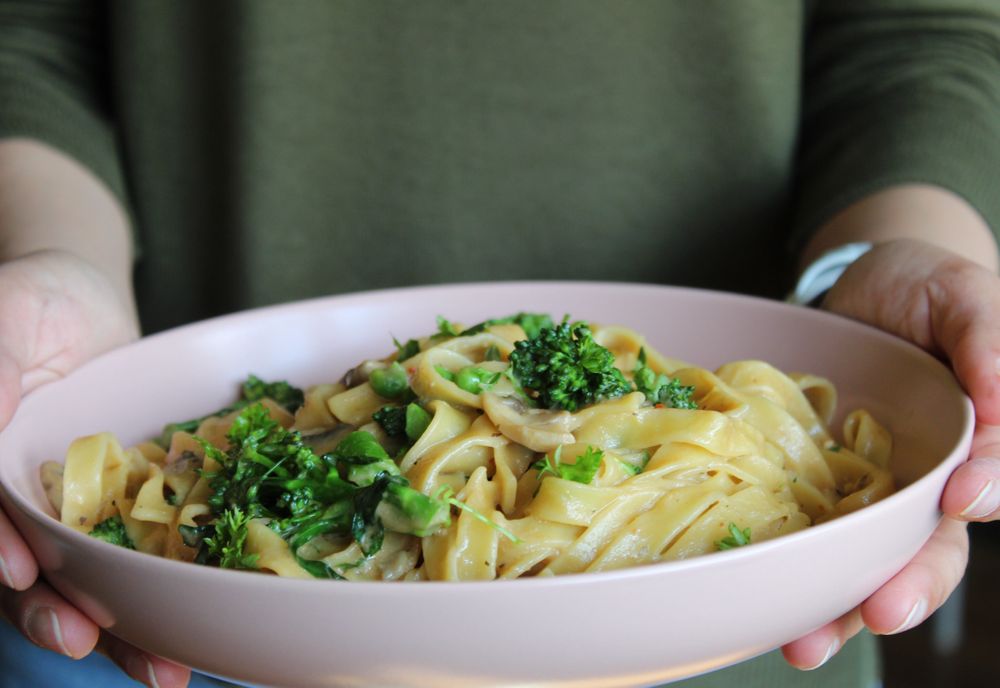 Did you try this recipe?
Let us know how it went, comment below and share a picture on Instagram or Twitter with the hashtag #natliciousfood
*Disclosure
Some of the above links are affiliate links, meaning at no additional cost to you, I may earn commission when you click through and make a purchase.