Olive cake
I know it might sound weird, but this is a traditional savoury cake in Cyprus. We usually have it with Cypriot coffee as a morning or afternoon snack. This is my mum's recipe with a few tweaks!
Vegan, nut free | 10-12 slices | SNACK
Ingredients:
330ml orange juice
100ml vegetable oil
100ml olive oil
100g kalamata olives, pitted and sliced
50g sun-dried tomatoes from jar, sliced
10 mint leaves, finely diced
1 tablespoon of fresh coriander
2 spring onions, finely diced
1/4 teaspoon of dried mint
1/4 teaspoon of coriander powder
400g of plain flour
2 teaspoons of baking powder
Pinch of salt*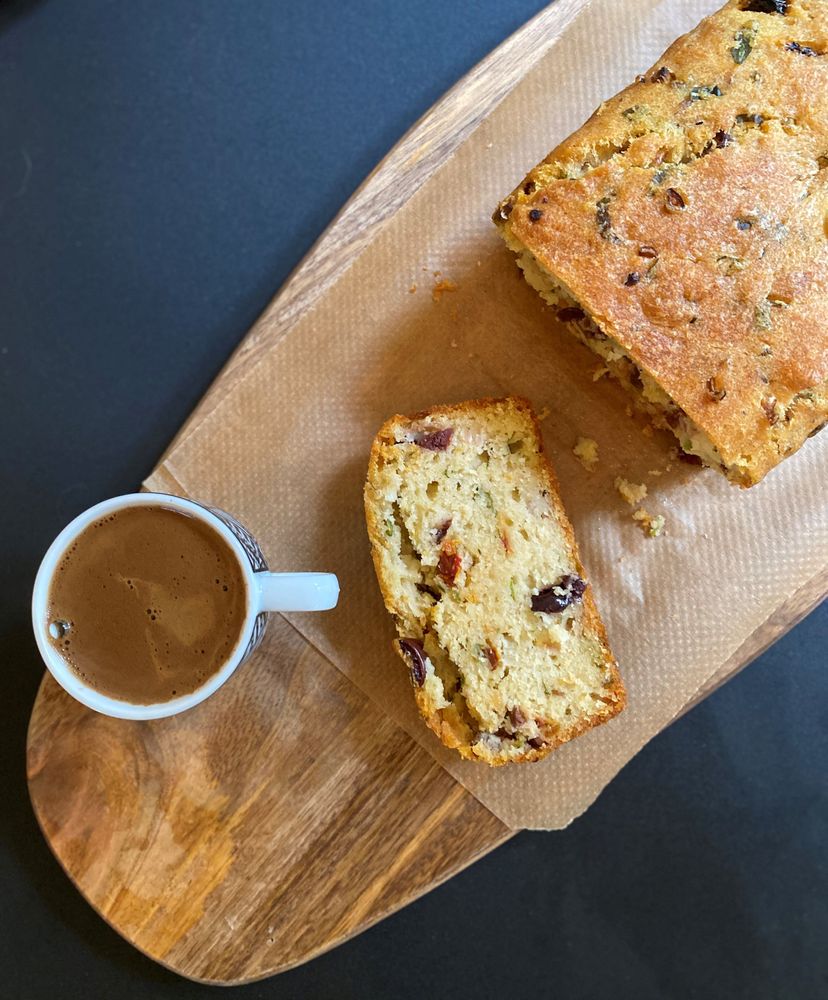 Steps:
1.Preheat the oven at 190°C.
2.In a bowl combine the oils with orange juice.
3.Add the baking powder in the flour, stir and add the dry ingredients into the wet and combine with a whisk.
4.In a separate bowl, combine all the remaining ingredients and add in the dough. (*If your olives are very salty, omit the salt)
5.Combine well so the olive mixture is spread across the dough evenly.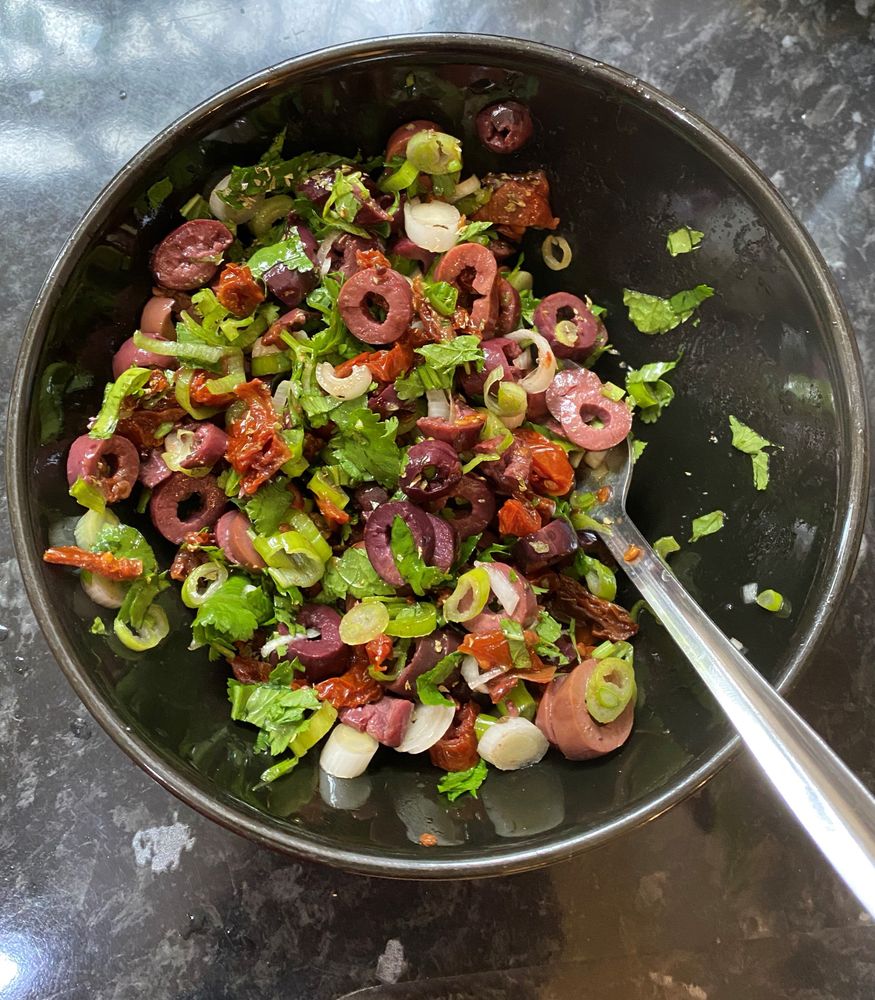 6.Add the mixture in a greased loaf tin (14x24cm) and bake for 45-50 minutes or until a knife inserted into the middle comes out clean.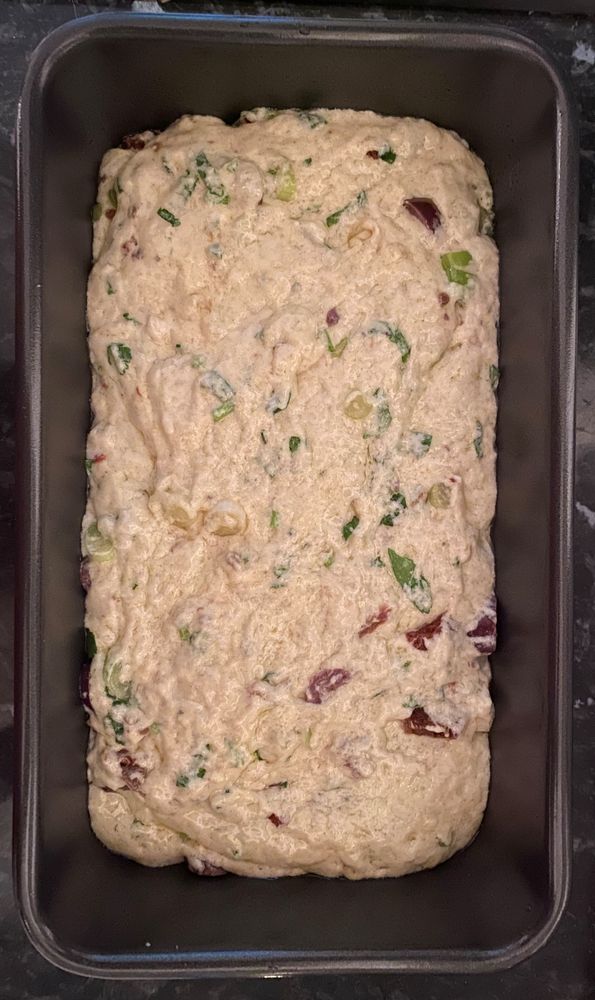 7.Let it cool before you remove it from the tin and serve it.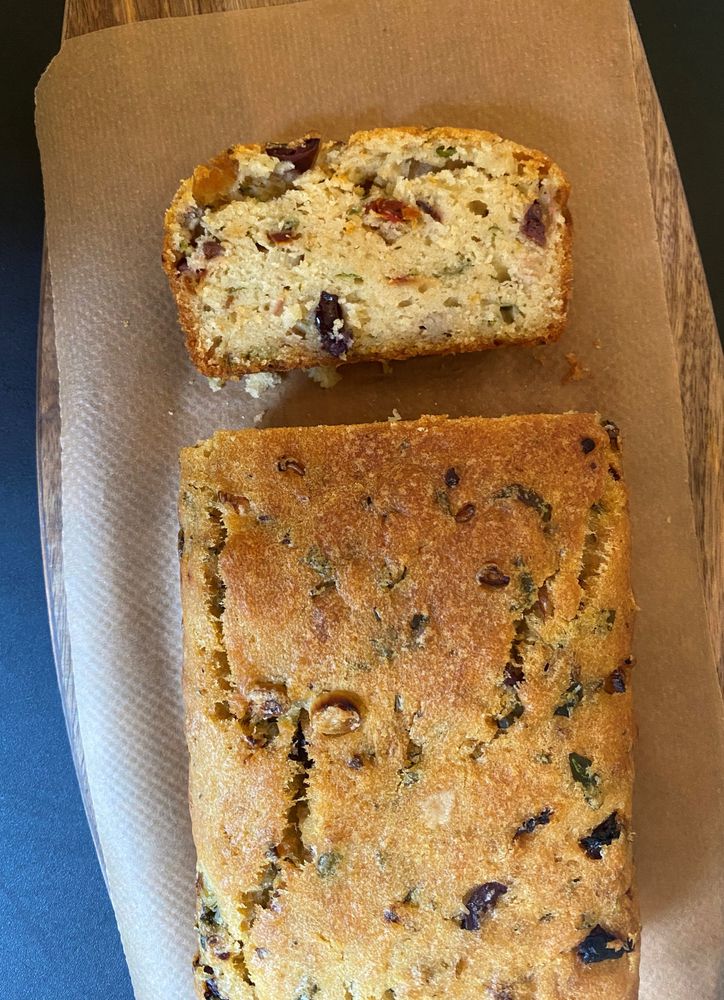 Happy cooking everyone!
Did you try this recipe?
Let us know how it went, comment below and share a picture on Instagram or Twitter with the hashtag #natliciousfood
*Disclosure
Some of the above links are affiliate links, meaning at no additional cost to you, I may earn commission when you click through and make a purchase.