Kurampiedes
Kurampiedes are almond biscuits that are flavoured with rose water. They are traditionally made during the Christmas season in Greece and Cyprus.
Vegan, soy free, gluten free * | 30 biscuits | DESSERT
*Use gluten free flour for a gluten free version
Ingredients:
150g almonds (sliced and blanched)
225g vegan butter, at room temperature (I used – naturli )
120g icing sugar
Splash of brandy and rose water
350g all-purpose flour
1 teaspoon baking powder
Garnish: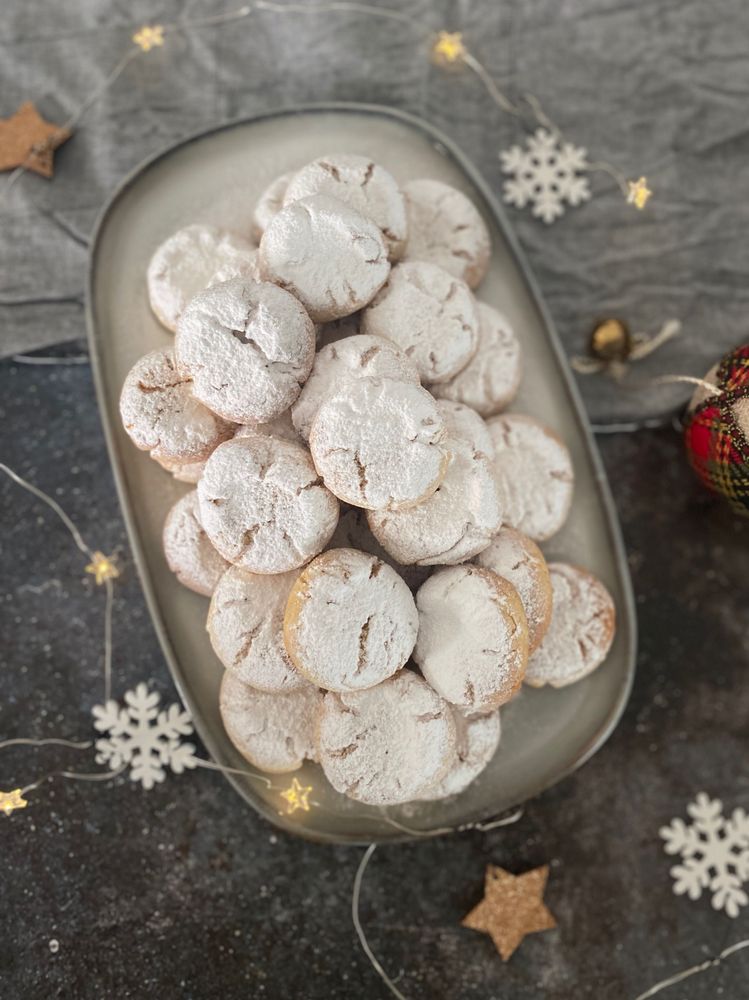 Steps:
1.Line a parchment paper on a baking tray and add the almonds.
2.Bake them in a preheated oven at 180°C for around 5 minutes. Be careful not to burn them.
3.In a large bowl, add the butter and use a hand (or stand) mixer to mix it for 5 minutes.
4.Be sure to stop and scrape the sides.
5.After the 5 minutes, the butter must be airy and fluffy.
6.Add the icing sugar in batches, combine with the mixer off first and then turn it on, on the lowest setting to mix it.
7.Add the brandy and rose water and mix for few more seconds.
8.The almonds must be cold by now, add them in a food processor and blend them until smooth.
9.Add the almonds into the mixture and combine well.
10.Add the baking powder in the flour and mix it will.
11.Add the flour in batches and mix it slowly first and then with the mixer, continue until you've used all of it.
12.Line a parchment paper on a baking tray and preheat the oven at 180°C.
13.Shape them into balls, flatten them slightly and press them to create a small dent.
14.Bake them for 15-20 minutes or until golden.
15.Let them cool down, before you brash some rose water on top and sprinkle a lot of icing sugar.
Enjoy!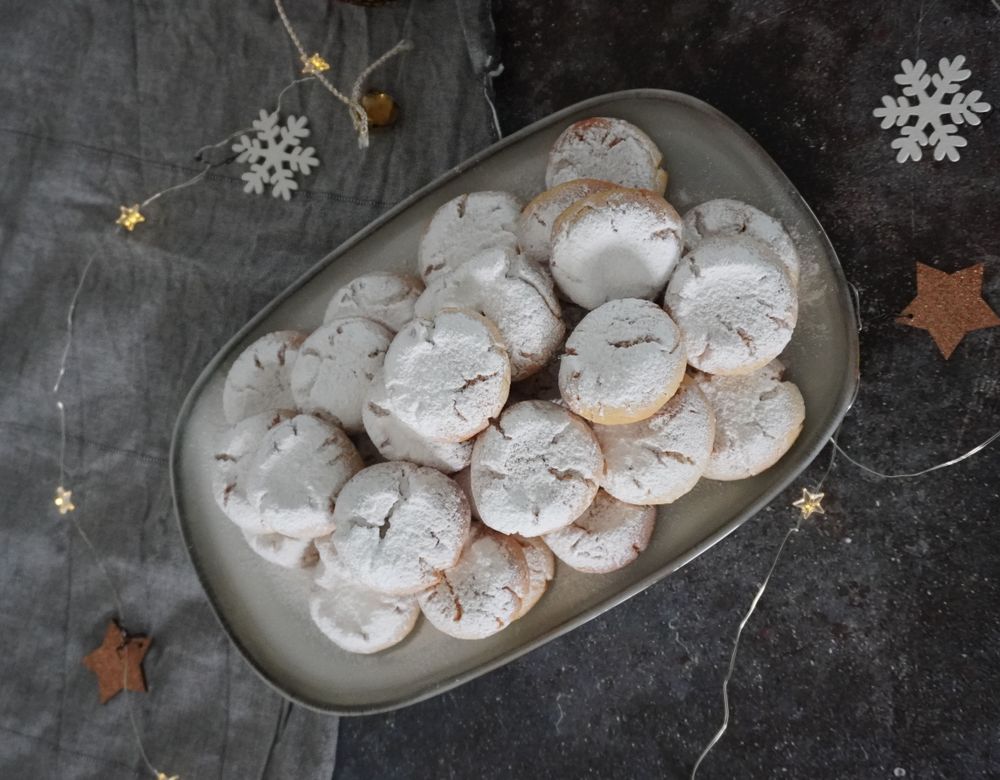 Did you try this recipe?
Let us know how it went, comment below and share a picture on Instagram or Twitter with the hashtag #natliciousfood
*Disclosure
Feel free to support me on Patreon!
Some of the above links are affiliate links, meaning at no additional cost to you, I may earn commission when you click through and make a purchase.