Kolokotes
Today's recipe is kolokotes, Cypriot pumpkin pies. If you like pumpkin, then you found yourself a delicious new snack or even lunch as you can serve it with a fresh salad and enjoy it as a complete meal, since I'm also adding sunflower protein powder to boost the protein intake.
Vegan, nut free, soy free | 15-18 pieces | SNACK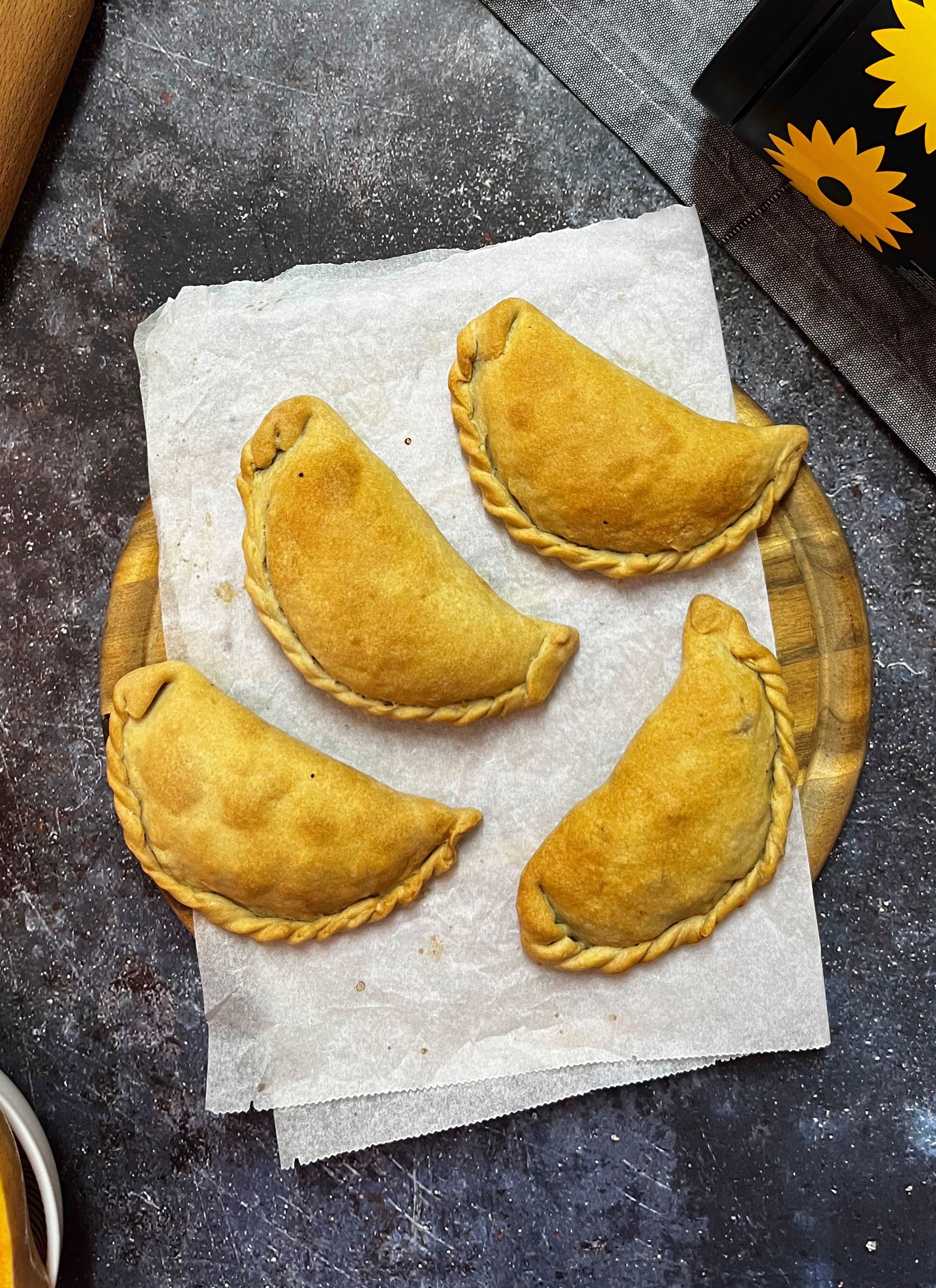 Ingredients:
Filling:
400g pumpkin
60g bulgur wheat
Salt
200g sultanas
1/2 teaspoon ground cinnamon
1/3 teaspoon ground nutmeg
1/2-1 tablespoon sugar
5ml of olive oil
Pastry:
550g plain flour
10g salt
70ml olive oil
300ml lukewarm water
Glaze:
2 tablespoons plant-based milk
1 tablespoon maple syrup
Splash of olive oil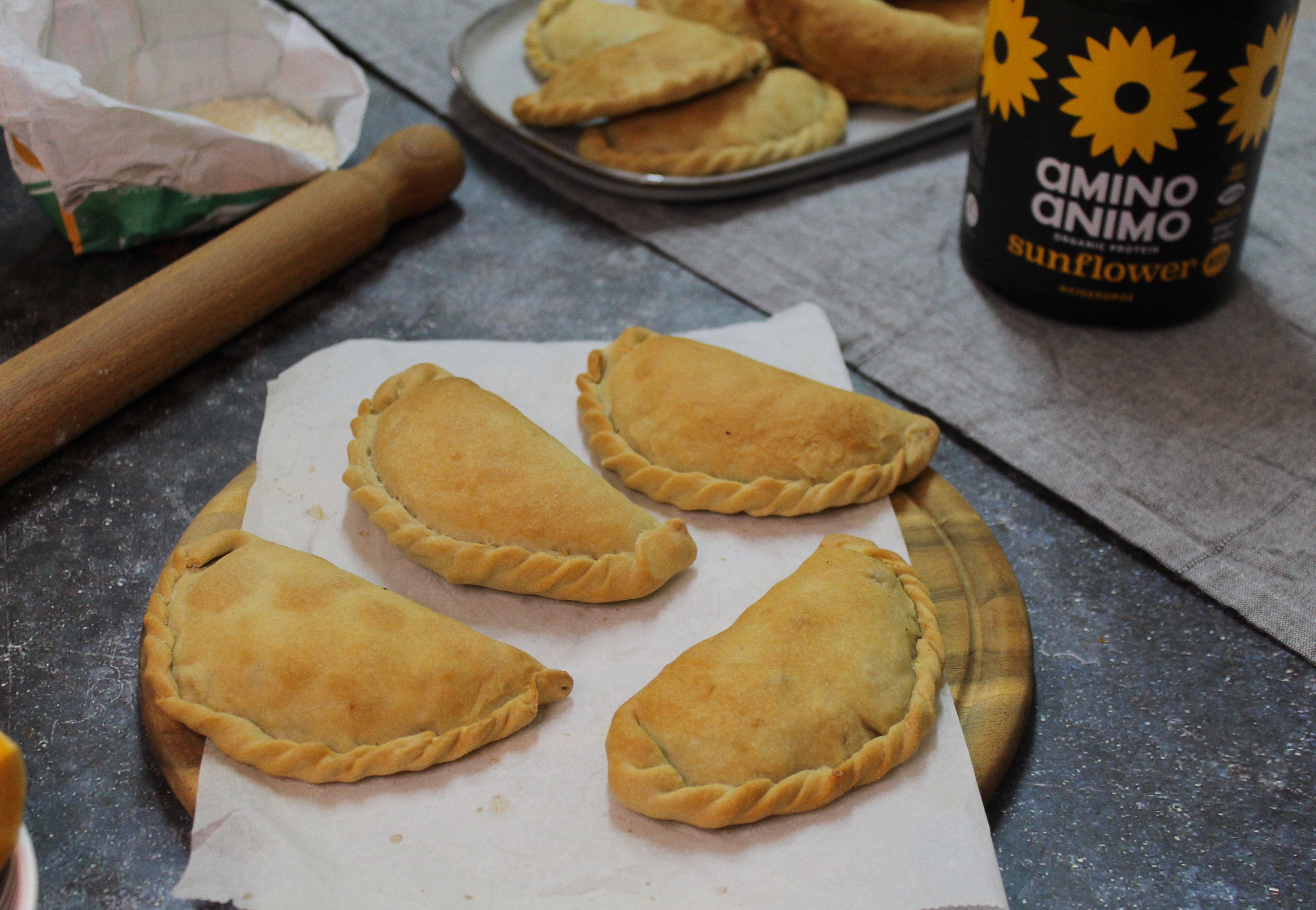 Steps:
1.Cut the pumpkin in half, remove the seeds and peel it.
2.Then cut it in strips, followed by small cubes.
3.Add it into a large mixing bowl, followed by a generous pinch of salt and the bulgur.
4.Mix well, cover and refrigerate overnight (by doing this, we allow the bulgur to absorb some of the moisture of the pumpkin).
5.The next day, add all the remaining ingredients into the filling mixture, mix well and set aside.
6.For the pastry, in a large mixing bowl, add the flour, sunflower protein powder, salt and mix.
7.Add the olive oil and combine well with your hands.
8.Continue by adding the water, bit by bit while mixing.
9.Once the dough comes together, divide it into 2 pieces, then divide each piece to 3 pieces, to end up with 6 pieces.
10.Shape them into balls with your hands, and place them back into the bowl.
11.Cover the bowl with a kitchen towel, and roll one by one the balls using a rolling pin on a slightly floured surface.
12.Use a round size bowl to cut circles and add 1-1,5 tablespoons of the filling covering half of each circle.
13.Fold it into a halfmoon shape, press gently the edges with your fingers to stick together and crimp to seal.
14.Place each pie on a baking tray lined with parchment paper, and continue until you have used all the filling and dough.
15.For the glaze, in a small bowl mix all the ingredients and brush each pie just before you bake them.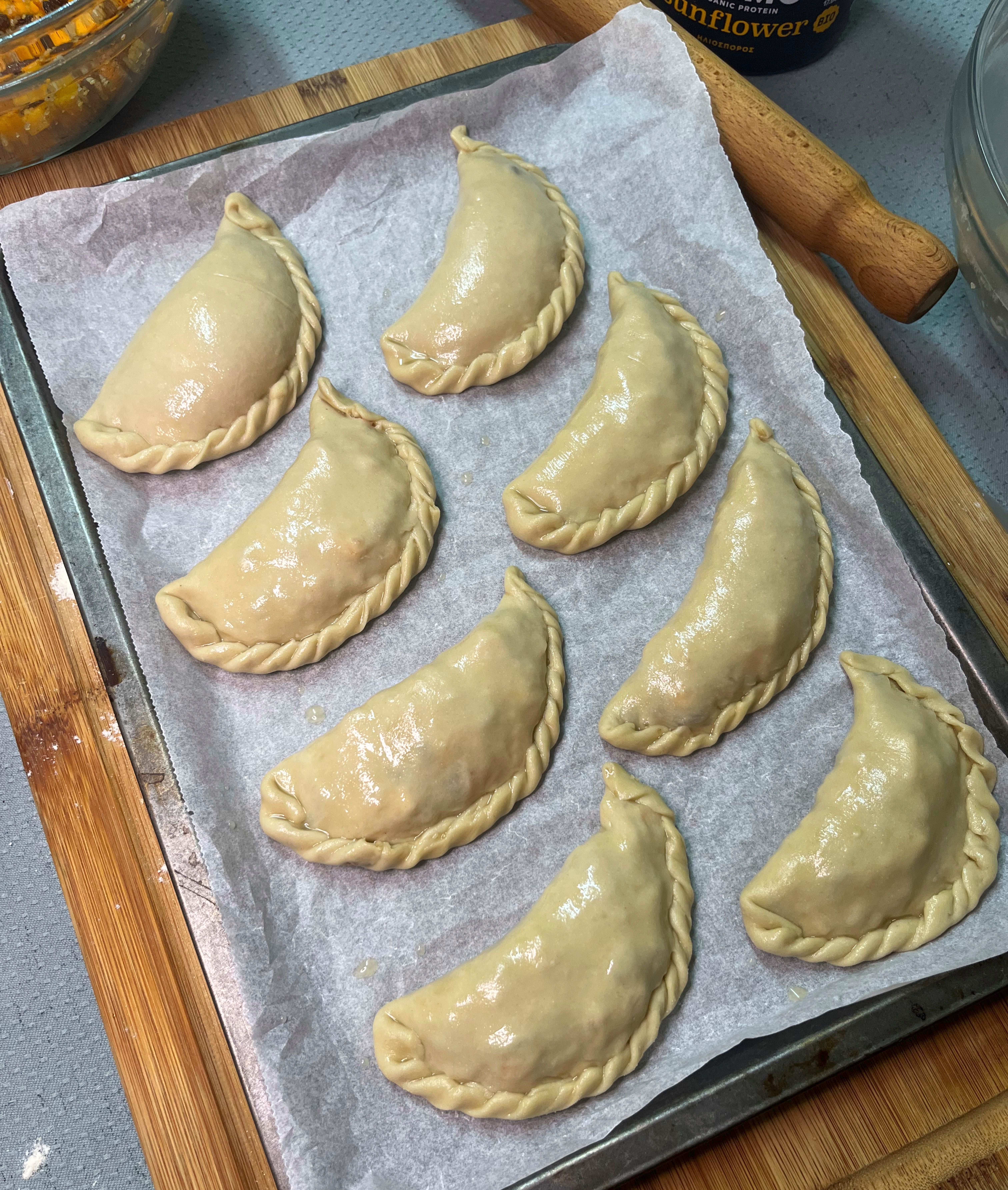 16.Bake in a preheated oven at 180°C for 25-35 minutes or until golden (the baking time will vary depending on the size of your pies).
Enjoy!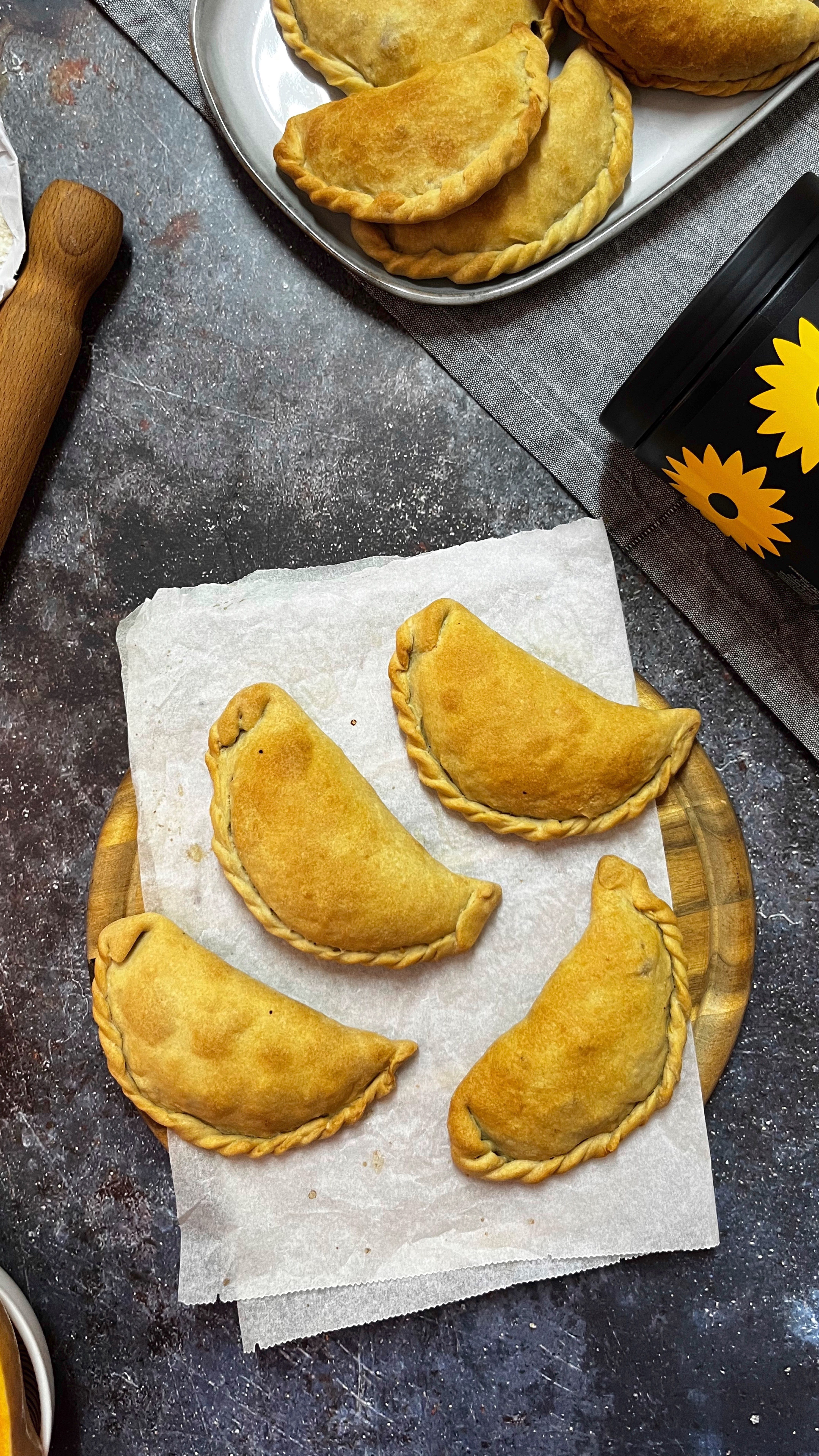 Notes:
*Make sure to cover the dough so it doesn't dry.
*You can use different types of pumpkins. I tested it with Dickinson and butternut squash pumpkin.
*You can skip the sugar if you want to make it refined-sugar free.
*You can roll the dough from 0,5-1cm, depending on how thin or thick you prefer it.
*You can freeze up to 3 months and bake them later. Remember to glaze only before baking.
Did you try this recipe?
Let us know how it went, comment below and share a picture on Instagram or Twitter with the hashtag #natliciousfood
*Disclosure
Feel free to support me on Patreon!
Some of the above links are affiliate links, meaning at no additional cost to you, I may earn commission when you click through and make a purchase.