Kale salad
This kale salad is quick to put together and even though is healthy it does not compromise on taste.
Vegan, gluten free, soy free | Serves 2 | SALAD
Ingredients:
150g of quinoa
1x 230g chickpeas (drained weight), drained and washed
3 tablespoons of olive oil
1/2 teaspoon of paprika
1/4 teaspoon of Dhow Nature Foods turmeric
1/4 teaspoon of each garlic granules, curry powder and oregano
Pinch of chili flakes
Salt and pepper
200g kale, washed, destemmed and cut in bite size pieces
2 ripe avocados, cut in small cubes
Juice of half lemon
1 carrot, shredded
1 spring onion, finely sliced
30g walnuts
30g dried raisins (sultanas)
1 tablespoon of fresh dill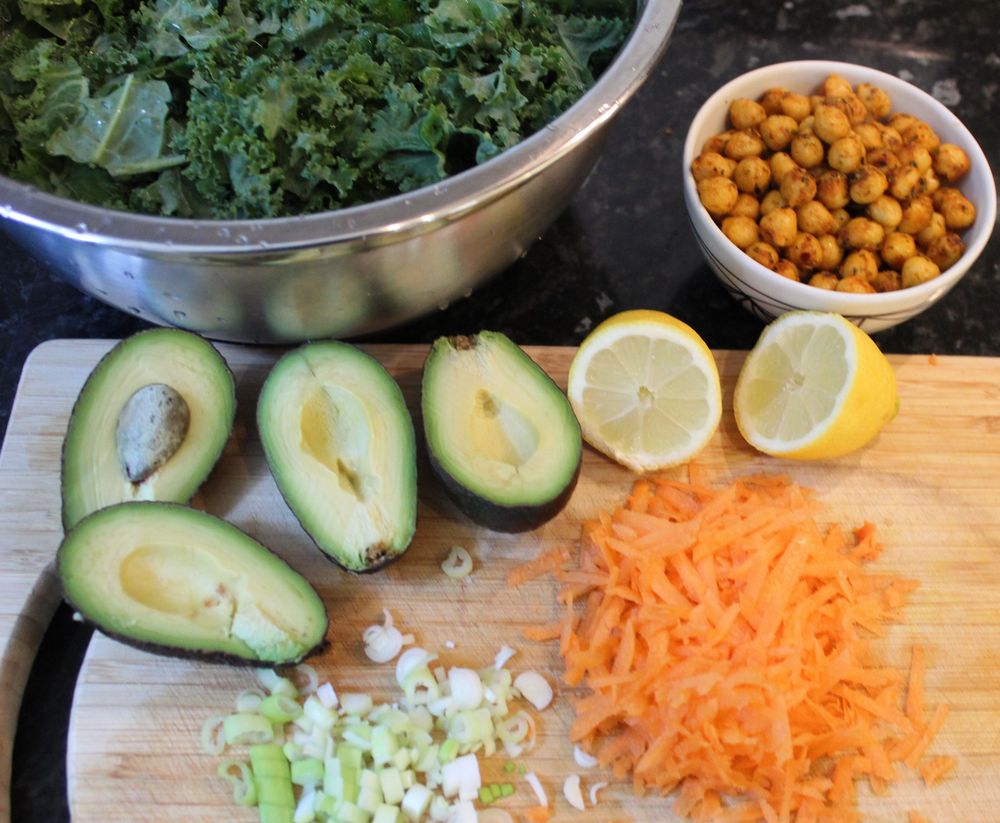 Steps:
Boil the quinoa according to the package instructions and let aside to cool down once cooked.

In a pan, on a medium high heat, add 1 tablespoon of olive oil, the chickpeas and all the dried herbs.

Sauté for around 5 minutes and let aside to cool down.

Add the kale in a large bowl with the remaining olive oil, 1 avocado, the lemon juice and seasoning.

Massage the kale and avocado with your hands to make it softer and easier to eat, but don't overdo it.

Once the quinoa and chickpeas are cool down, combine everything together.

Check the seasoning and enjoy!
Happy cooking everyone!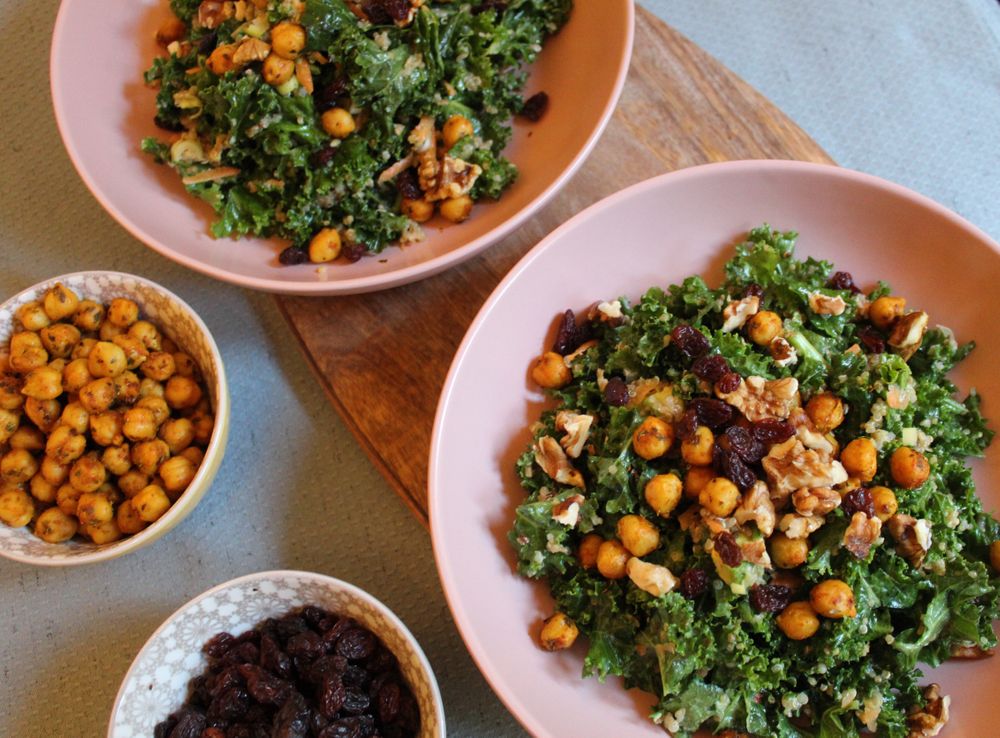 Did you try this recipe?
Let us know how it went, comment below and share a picture on Instagram or Twitter with the hashtag #natliciousfood
*Disclosure
Some of the above links are affiliate links, meaning at no additional cost to you, I may earn commission when you click through and make a purchase.