Chocolate and berry mousse
Chocolate and berry mousse
Simple, delicious and full of protein, this 5-ingredient chocolate and berry mousse won't disappoint!
Vegan, nut free, refined sugar free | Serves 2 | DESSERT
Ingredients:
200g silken tofu
30g berries (frozen or fresh)
1 tablespoon desiccated coconut
3 tablespoons maple syrup
50g dark chocolate (70%)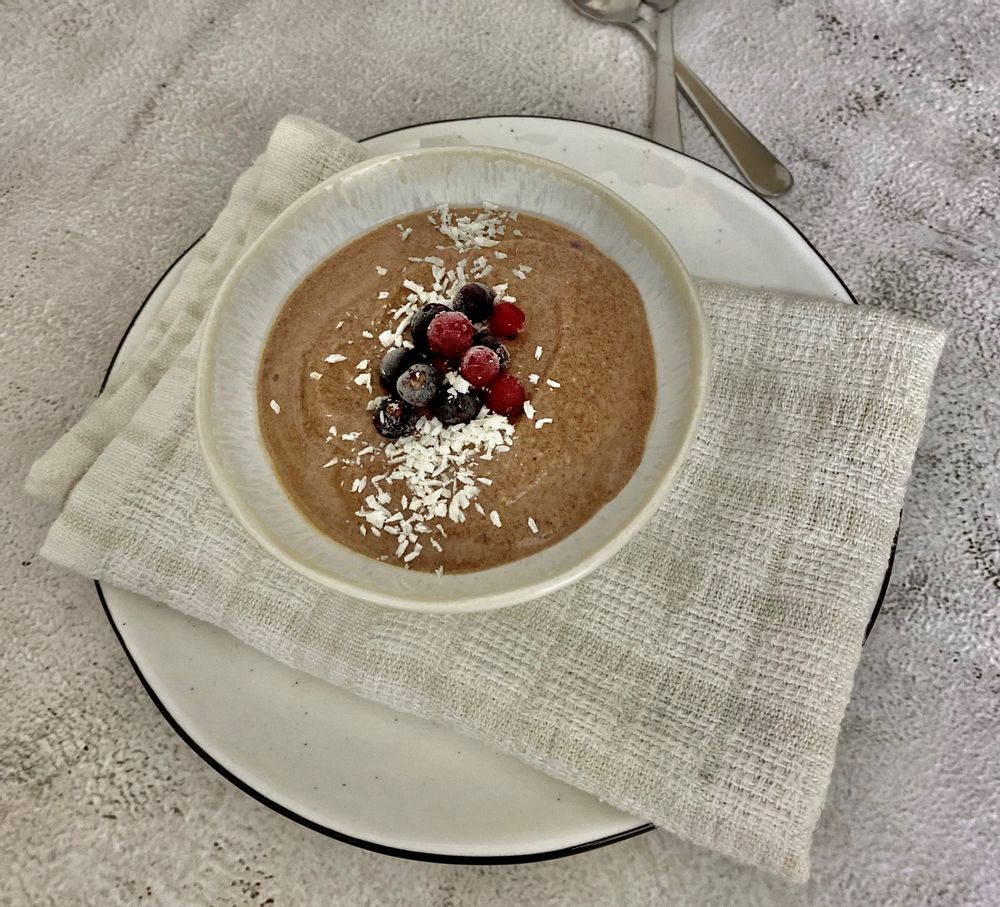 Steps:
1.In a blender add the tofu with the berries and blend until everything is well combined.
2.Continue with the coconut and maple syrup.
3.Melt the chocolate in the microware or in a bain-marie.
4.Add the melted chocolate in the blender and blend for few more seconds.
5.Divide the mousse into individual portions and refrigerate for at least one hour before you enjoy them.
6.Serve with more berries and coconut.
Enjoy!
Did you try this recipe?
Let us know how it went, comment below and share a picture on Instagram or Twitter with the hashtag #natliciousfood
*Disclosure
Some of the above links are affiliate links, meaning at no additional cost to you, I may earn commission when you click through and make a purchase.