Chickpea and pumpkin pilaf
Chickpea and pumpkin pilaf
This 20-minute meal, makes a perfect mid-week meal, but it's also perfect for meal prep!
Vegan, nut free, soy free | Serves 2 | MAIN
Ingredients:
250g pumpkin
2 tablespoons of olive oil
2 spring onions, chopped
1 clove of garlic, grated -1 small piece of fresh ginger, grated
Salt and pepper
1/3 of a teaspoon of each garlic granules, oregano, paprika and cumin
1 teaspoon of tomato paste
150g bulgur wheat
240g chickpeas (from a can), drained and rinsed
1 bay leaf
Parsley, chopped
50g plant-based feta (I used Greek style from Greenvie)
10g pumpkin seeds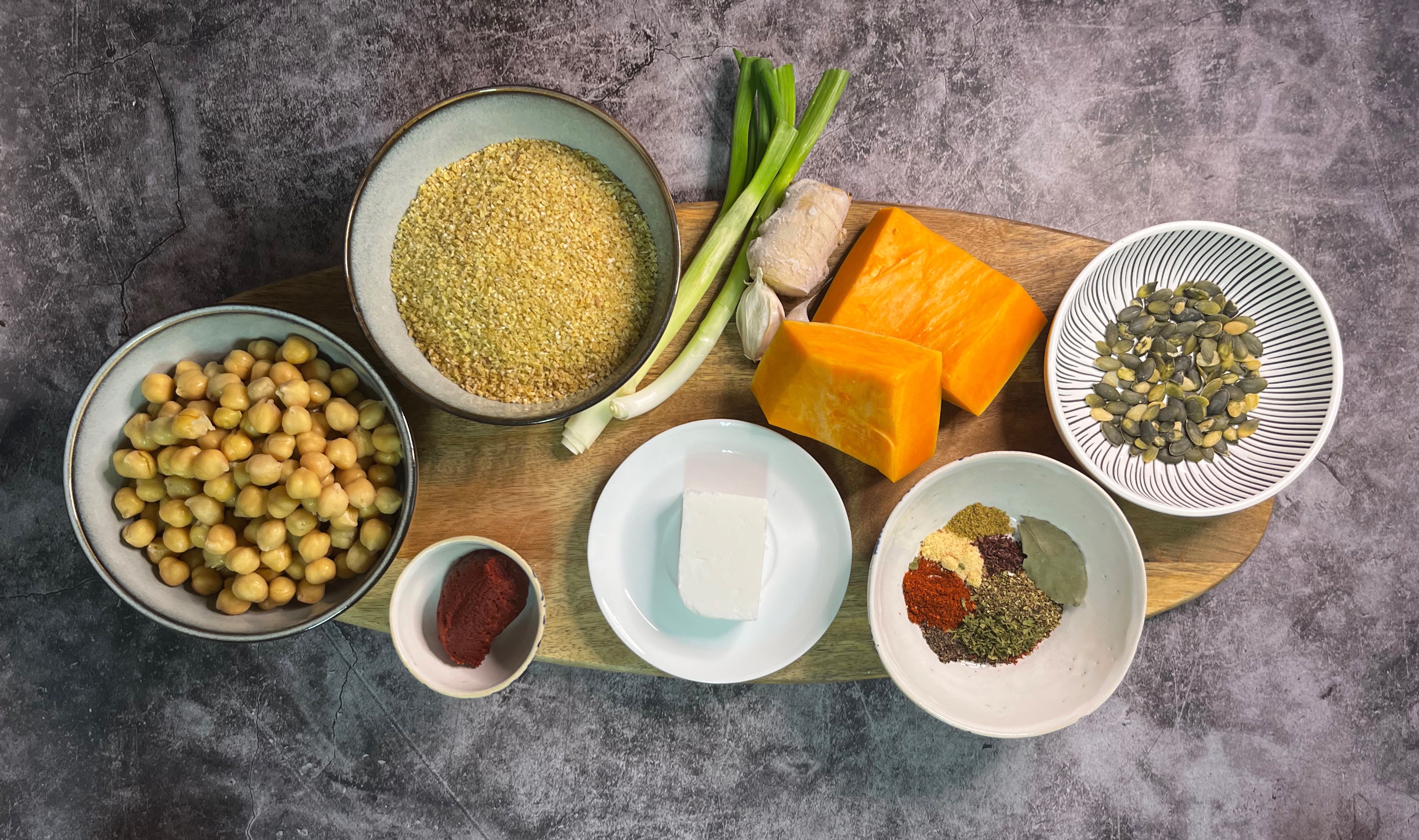 Steps:
1.Remove the skin from the pumpkin and grate it.
2.In a wide pan, on a medium heat, add the olive.
3.After a minute, add the spring onions, garlic and ginger with a pinch of salt.
4.Saute for a couple of minutes before you add the shredded pumpkin.
5.Saute for a few minutes, then add the spices and tomato paste and mix to combine.
6.Cook the tomato paste for few minutes, then add the bulgur wheat and chickpeas.
7.Mix all well, add 450ml water and a bay leaf.
8.Lower the heat, cover and cook for 10 minutes.
9.After the 1o minutes, the water must be fully evaporated.
10.Add the parsley, sprinkle the feta and pumpkin seeds on top.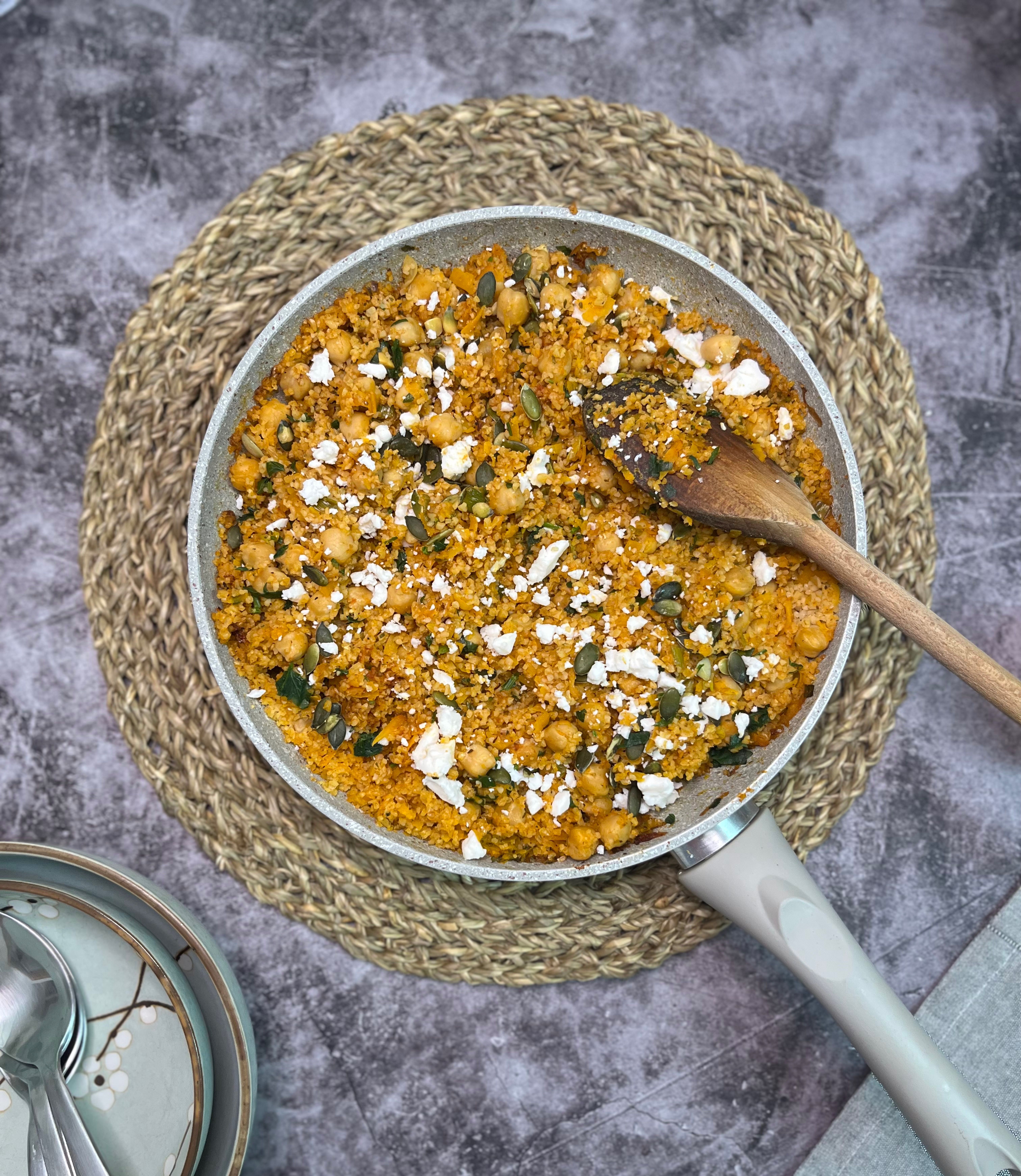 Serving suggestion: Enjoy with some plant-based yogurt or salad.
Enjoy!
Notes:
*Enjoy hot or cold.
Did you try this recipe?
Let us know how it went, comment below and share a picture on Instagram or Twitter with the hashtag #natliciousfood
*Disclosure
Some of the above links are affiliate links, meaning at no additional cost to you, I may earn commission when you click through and make a purchase.