Cauliflower soup
Creamy and delicious cauliflower soup that only needs a handful of ingredients and it's super easy to make!
Vegan, nut free, gluten free | Serves 4 | MAIN
Ingredients:
1 garlic bulb
1 onion
1 small cauliflower (around 500g)
3 tablespoons olive oil
Salt and pepper
1/2 teaspoon of dried oregano
Fresh sage leaves
600ml vegetable stock
80ml soy cream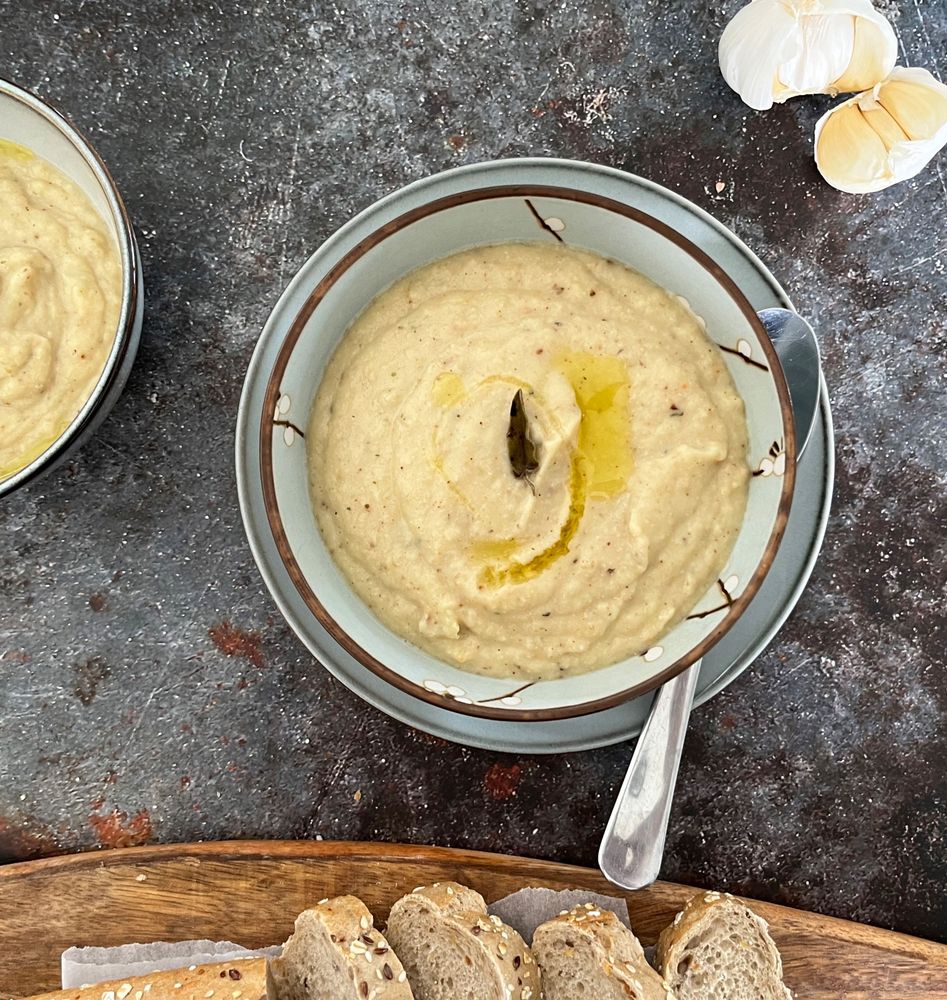 Steps:
1.Cut the top of the garlic bulb to slightly expose the cloves and place it in a baking tray.
2.Peel and chop the onion in large chunks and add it to the tray too.
3.Continue with cauliflower, try to cut it is similar size pieces, so it cooks at the same time.
4.Spread the vegetables on a single layer on the tray, add the olive oil and season.
5.Add few sage leaves and bake in a preheated oven for 25 minutes.
6.Once the vegetables are cooked, place them in a pot, and squeeze the garlic bulb to get the cloves out (be careful as it's hot).
7.Add the vegetable stock and cream and blend with a hand blender.
8.Serve with some olive oil and crispy sage leaves.
Notes:
*You can use a blender to blend the soup instead of a hand blender.
Happy cooking everyone!
Did you try this recipe?
Let us know how it went, comment below and share a picture on Instagram or Twitter with the hashtag #natliciousfood
*Disclosure
Feel free to support me on Patreon!
Some of the above links are affiliate links, meaning at no additional cost to you, I may earn commission when you click through and make a purchase.