Avocado cream
This avocado cream is perfect with nachos, tacos, on toast, in salads, pastas, smashed potatoes or you can just enjoy it with carrot, pepper and cucumber sticks.
Vegan, nut free, soy free, gluten free | Serves 5 | DIP
Ingredients:
1 avocado
1/2 clove of garlic
1 tablespoon of plant-based yogurt (I used koko Greek style)
2 tablespoon of olive oil
1/2 lemon, zest and juice
Salt and pepper
Pinch of oregano and chili flakes
Steps:
1.Cut the avocado in half, remove the pit, cut it into pieces and add it to a food processor.
2.Peel the garlic, cut it in half lengthwise and remove the root (this step is optional) and add it to the processor along with the rest of the ingredients.
3.Blend until you get a creamy consistency.
4.Taste and adjust the lemon and salt to your preference.
Notes:
*Store it in the fridge for up to 3 days.
Enjoy!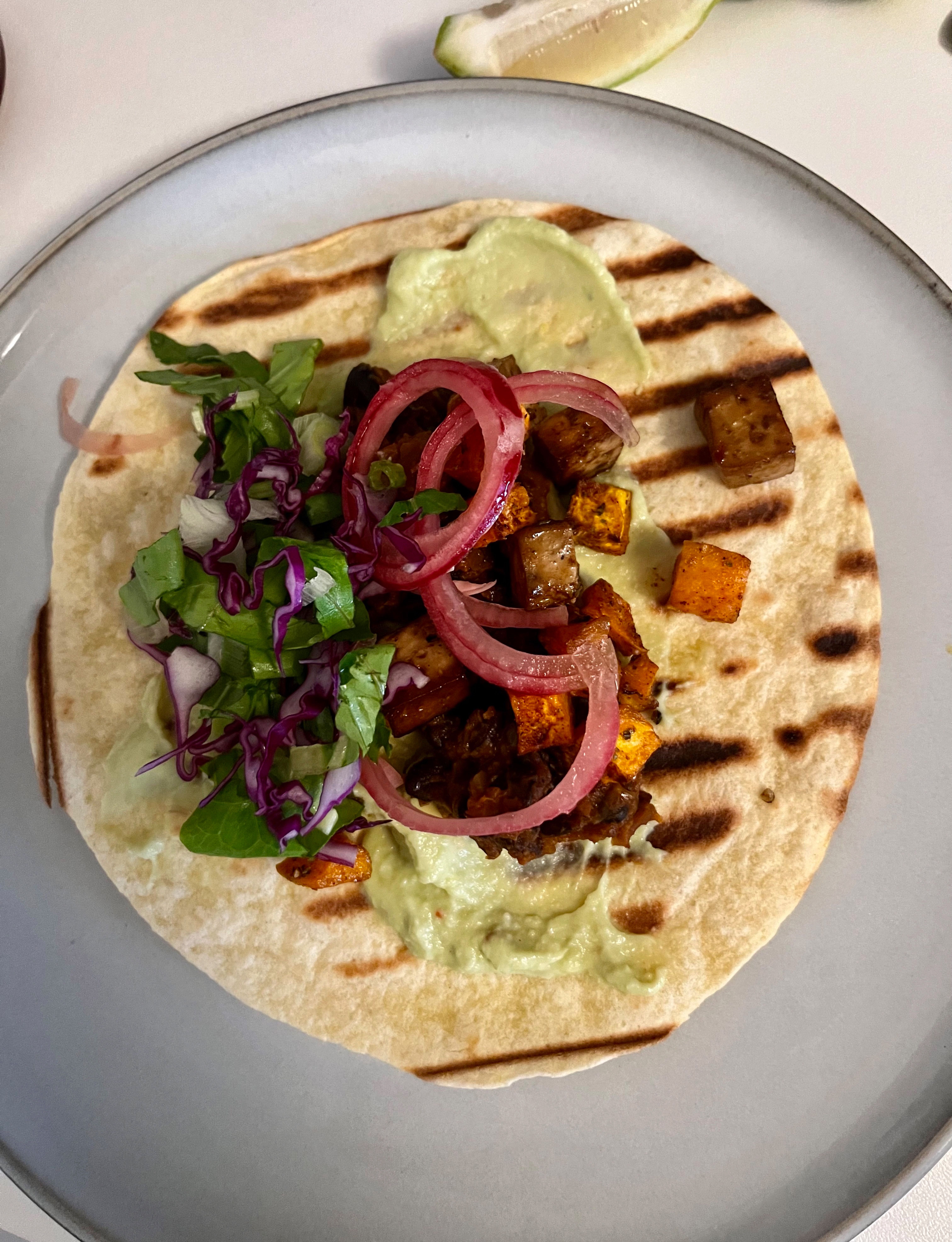 Did you try this recipe?
Let us know how it went, comment below and share a picture on Instagram or Twitter with the hashtag #natliciousfood
*Disclosure
Some of the above links are affiliate links, meaning at no additional cost to you, I may earn commission when you click through and make a purchase.