Asparagus tart
It's asparagus season and this tart won't disappoint; it only needs a handful of ingredients and less than 30 minutes of your time!
Vegan, nut free, soy free, gluten free | Serves 4 | SIDE
Use gluten free puff pastry.
Ingredients:
150g vegan cream cheese (I used violife)
1/2 lemon, zest and juice
1 tablespoon of olive oil
2 cloves of garlic, crushed
A handful of fresh dill, chopped
Salt and pepper
1 bunch of asparagus
1 ready rolled puff pastry sheet (425g)
Serve with:
Steps:
1.In a bowl, add the cream cheese, lemon zest and juice, olive oil and herbs.
2.Mix to combine and set aside.
3.Cut the hard edges from the asparagus.
4.Preheat your oven to 200°C and line a baking tray with some parchment paper.
5.Add the pastry on your baking tray (make sure to remove the pastry from the fridge only when you are ready to use it!), spread the cream cheese on a single layer, leaving a 2cm edge on all sides.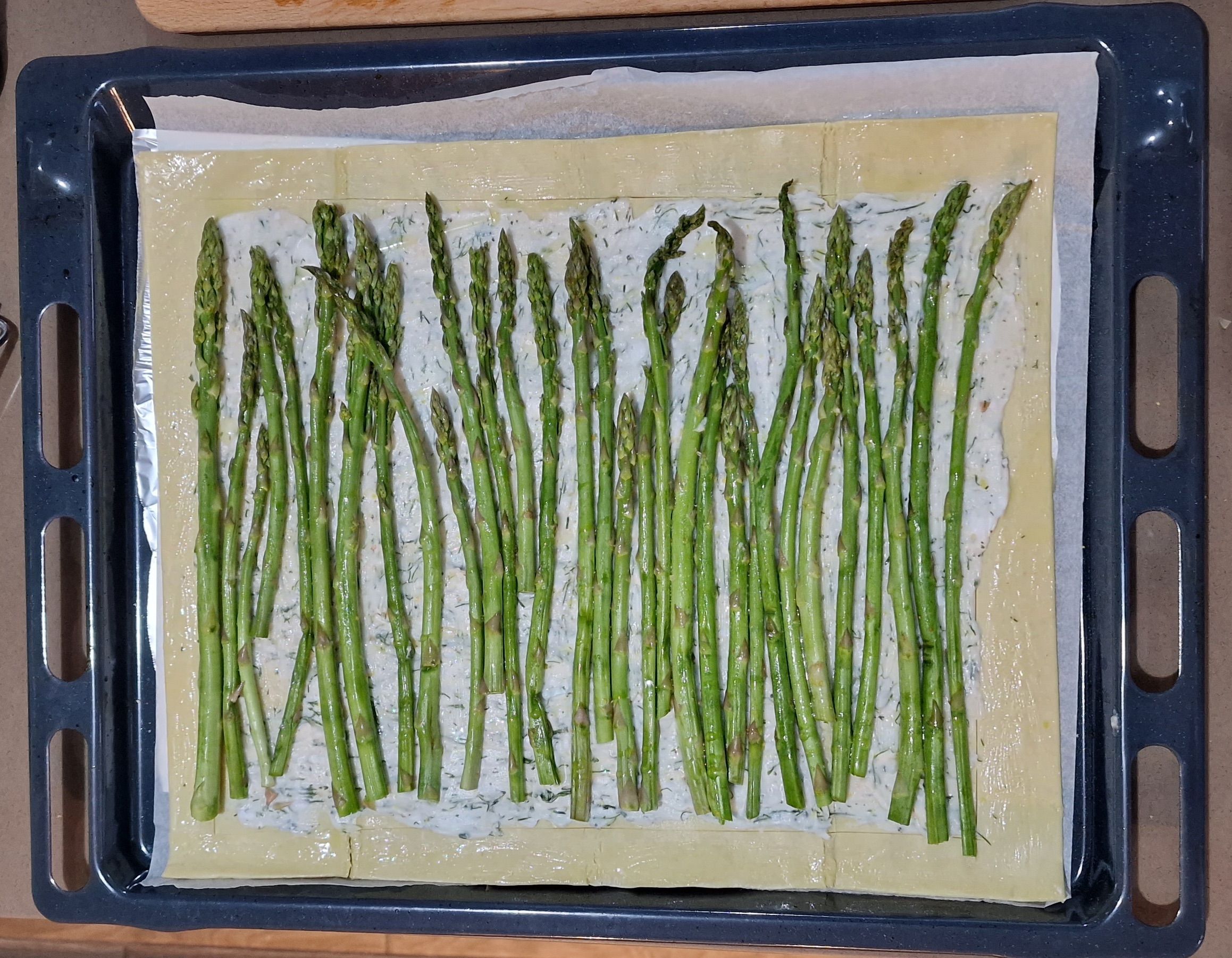 6.Add the asparagus on top on the cream and bake for 25-30 minutes or until golden.
7.Cut in 8 squares and add some lemon zest and fresh arugula on top.
Enjoy!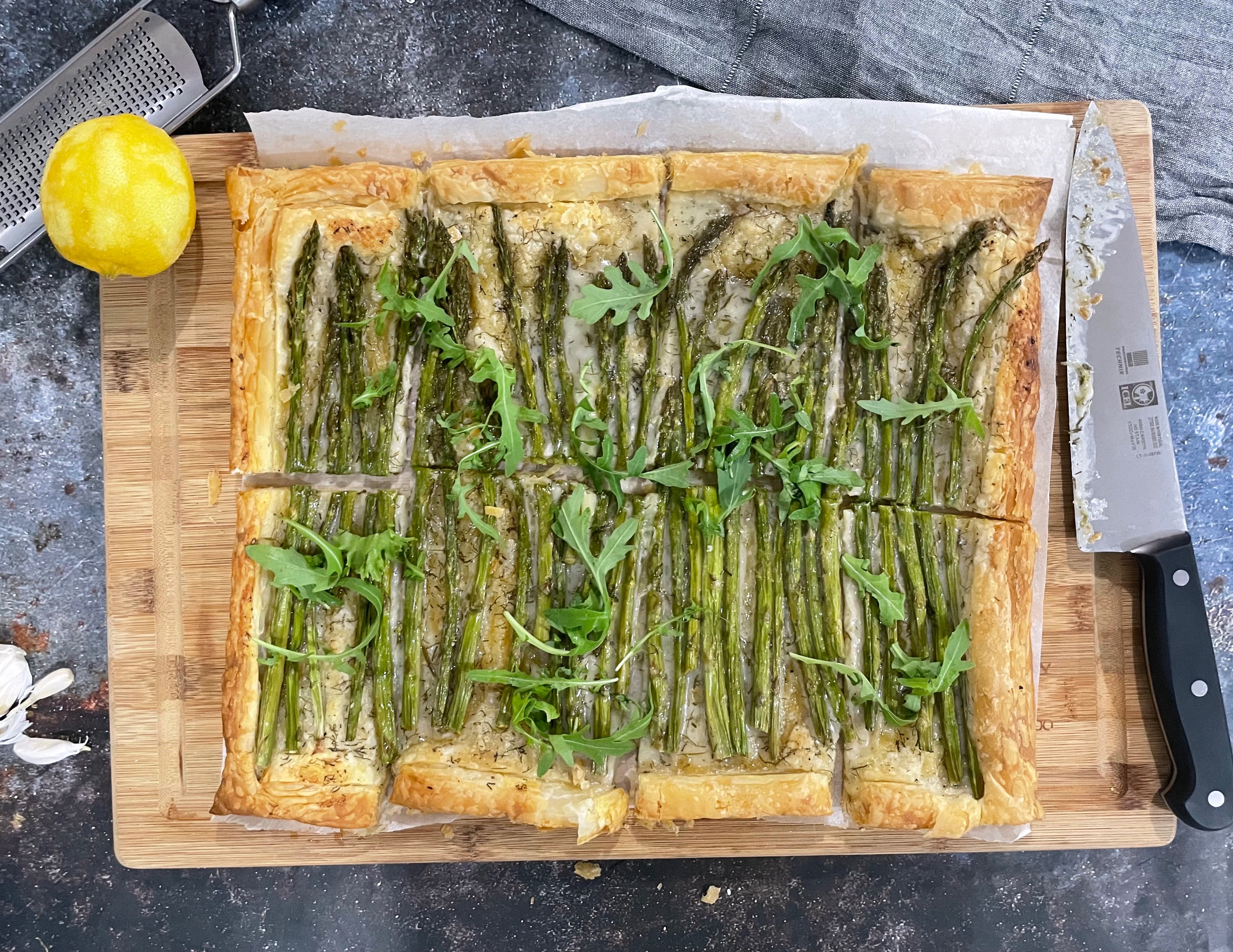 Notes:
*Best serve immediately.
*If you have leftovers, you can store it in the fridge for up to 2 days and reheat in the oven at 200°C for 8-10 minutes.
Did you try this recipe?
Let us know how it went, comment below and share a picture on Instagram or Twitter with the hashtag #natliciousfood
*Disclosure
Some of the above links are affiliate links, meaning at no additional cost to you, I may earn commission when you click through and make a purchase.