Almond chocolates
A scrumptious three-ingredient snack or healthy dessert that you can make in under 15 minutes!
Vegan, soy free, gluten free, sugar free | 18 pieces | SNACK
Ingredients:
100g almonds (unsalted)
150g dark chocolate
1 teaspoon plant-based butter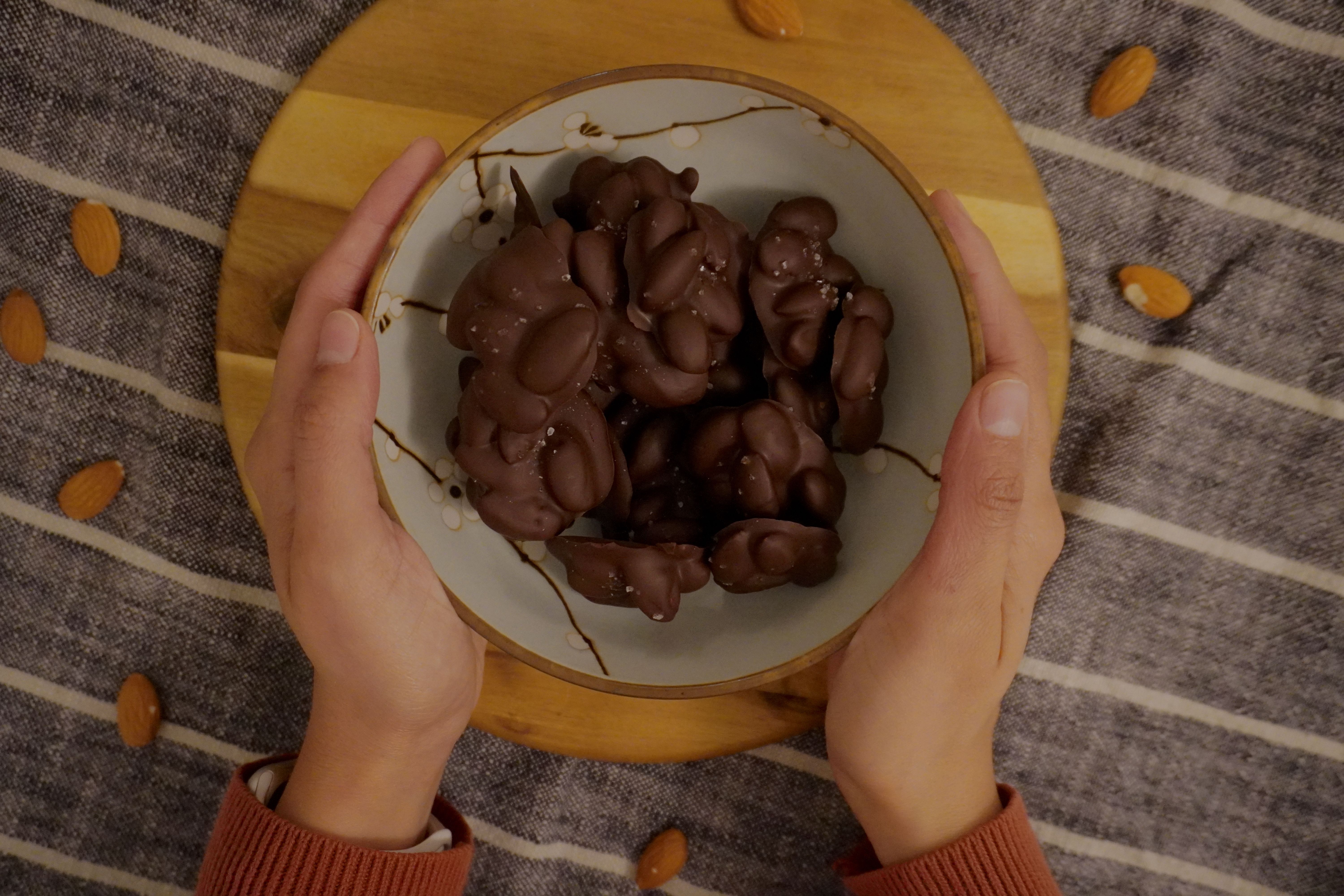 Steps:
1.Preheat your oven to 180 degrees Celsius and on a baking tray line a parchment paper and bake the nuts for 5-6 minutes. Be careful not to burn them.
2.Crumble the chocolate and butter into a bowl and place it over a pot with boiling water (the bowl shouldn't be touching the hot water!), creating a bain-marie. Wait for the chocolate to melt and remove from the heat.
3.Alternatively, melt the chocolate and butter in a microwave. Add the chocolate and butter in a bowl, cover with clean film and add in the microwave for 30 seconds at 800w. Remove, check if it has melted, if not add for additional 30 seconds. Be careful not to burn the chocolate.
4.Add the roasted almonds in the melted chocolate mixture and mix well.
5.Take a spoonful of the mixture and place it on a tray lined with parchment paper.
6.Continue until you have used all the mixture.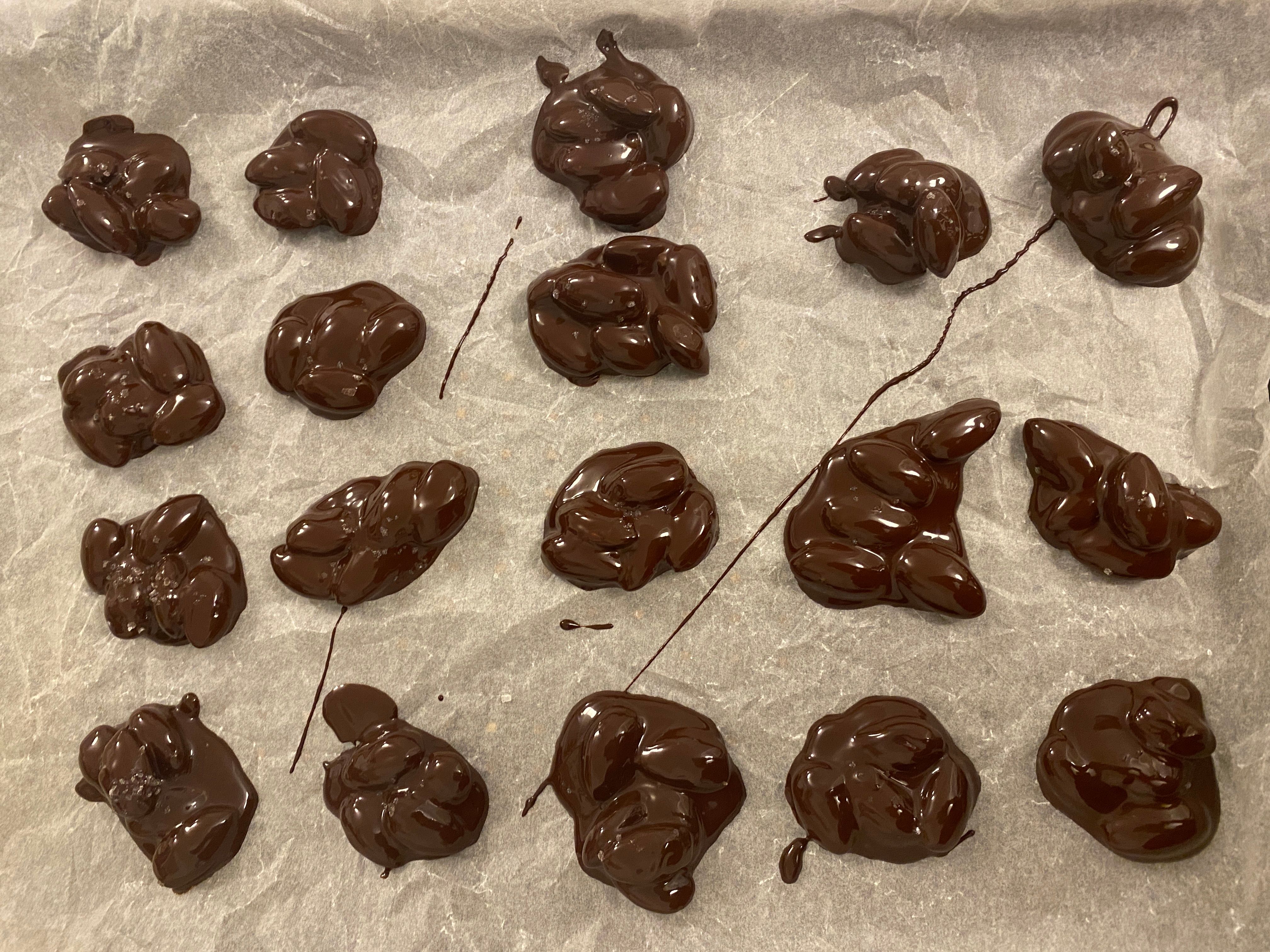 7.Let them cool down in room temperature or place them in the fridge to set quicker.
Notes:
*You can add a pinch of rock salt on top, before they set.
*I used 70% dark chocolate, feel free to use the chocolate of your preference.
*You can do this with white chocolate.
*If you use 70% dark chocolate, but you want to make them sweeter, add 1-2 tablespoons of maple syrup in the melted chocolate.
*Store outside or in the fridge.
Enjoy!
Did you try this recipe?
Let us know how it went, comment below and share a picture on Instagram or Twitter with the hashtag #natliciousfood
*Disclosure
Feel free to support me on Patreon!
Some of the above links are affiliate links, meaning at no additional cost to you, I may earn commission when you click through and make a purchase.